7 Reasons You Need a Professional Real Estate Agent in this Crazy Denver Housing Market
Homes are selling for record amounts and in record time. So what are the benefits of hiring an agent?
May 19, 2021
With home prices and demand reaching record highs and inventory remaining at record lows both nationally and across the Denver Metro area, it's no secret that the housing market is on fire with no immediate signs of slowing down. Across Denver, April set a new low with 2594 listings compared to a high of 29,045 in April 2006 (the average for that time is 14,929)* and the lack of standing inventory and increased demand has pushed home prices to year-over-year increases of 20+% or more.
It's now the norm, not the exception, that sellers are receiving multiple – or dozens – of offers on their homes for well above asking price. Buyers are waiving inspections, covering appraisal gaps, offering leasebacks and anything else that can make their offer more desirable in the eyes of the seller. Buyers are riding the emotional roller coasters of searching for home after home, offering on it, getting their offer rejected and starting the process over again. Thinking of buying and/or selling? Of the many benefits to you, here are seven reasons why you should hire a professional agent to represent you and aid in your home transaction process.
1. Competence and Communication. Buying and selling your home(s) is often the biggest financial decision and investment for a homeowner. Simply put, you wouldn't trust an inexperienced doctor to perform your heart surgery. Buyers and sellers are trusting their agent(s) to navigate a complicated market and transaction and a competent agent can serve as your expert guide throughout the process so that you can focus on what should be an exciting time – finding your new house. Many times agents can even get caught up in the emotion of a transaction and contribute to conflict. Having a professional agent can serve as not only your real estate expert, but also provide unbiased and factual data and analysis to help ease fears, put your best forward and steer you in the right direction without putting adding pressure on you. Communication not just with the buyer/seller is key, but perhaps even moreso with the other agents. Listing agents know when they receive offers from other competent agents and when they don't. Don't let your fate rest in the hands of a "full service" real estate agencies which operate with rotating call centers from 9am-5pm. A good agent is working for you at all hours of the day and night and is always just a phone call or text away.
2. Access to home inventory as soon – or even before – it hits the market. Nearly all buyers start their home search online and often at some of the big, aggregated sites such as Zillow. The problem with that is that those sites are often out of date and by the time a home is populated in their feeds, it's already too late. A professional agent will not only keep their eyes on all active inventory, but can set you up on instant home searches that alert you when any home fitting your criteria becomes active. (The state-of-the-art Compass tool allows buyers to see active homes, communicate with their agent and flag interested homes instantly). Even more, a connected agent has access to see homes that may be coming to the market soon or know of homes well before they hit the market. Compass, which ranks #1 in Denver in home sales volume and market share in both 2020 and 2021*, has a network of connected agents who can communicate with each other about buyers needs and upcoming listings. It's not uncommon for us to help buyers find their dream homes without it ever hitting the market.
3. Pricing a home matters. When the house down the street sells, homeowners can get dollar signs in their eyes. It's easy to do these days. In an ultra-competitive market like we have in Denver, a seasoned agent knows how to follow and interpret data to position a property and negotiate the best price. The biggest way to leave thousands of dollars on the table when selling your home is to ask for too high of an initial asking price with an inexperienced agent or list (gasp!) for sale by owner. A professional agent works for you and has your best interests at heart. Let them go to work with you throughout the listing and negotiation process and reap the rewards.
4. The selling process can be overwhelming and complicated. Imagine this common scenario: 50 showings in a weekend. Dozens of offers flooding in. Questions and phone calls from each agent. Escalation clauses. Multiple offers. Appraisal gaps. Inspections. Contingencies. Exclusions. Leasebacks. How old is the water heater? Does the HOA allow me to have pet tiger? (Hey, we've literally seen it all). Your agent will field and sort all of your offers and present you with a clear and informed summary at every stage so you can make the best decision. The buyer asks you to replace the carpet? The kitchen sink shows a small leak? The backyard concrete patio has a crack in it? How many times have you negotiated the sale of a home? It's what we do for a living and you want a professional and savvy agent fighting for your best interests…and your money.
5. Your agent is connected. While this may be the first time you've ever needed to replace a sump pump, run a sewer scope or stage a home, it won't be your agent's first time. A good and experienced agent has a wealth of connections within the home industry including home inspectors, plumbers, stagers, mortgage brokers, real estate attorneys, garage repair services, landscapers and even other agents. When choosing a professional agent, you can also enjoy the confidence that they can connect you to a recommended business or service that has your best interest at heart.
6. Advisor for life. A good agent does not just disappear after closing day. When tax season rolls around, they'll make sure you have all the necessary documents to correctly file your taxes. When your air conditioner goes out in July, check with your real estate agent. Chances are, they have connections to a reputable company or perhaps they've even negotiated a home warranty for you that will come repair or replace it. Thinking about moving again? Your agent already knows the ins and outs of your home and your neighborhood to help you position it for the next home sale and help you guide you to your next home. A trusted agent takes pride in navigating your unique situation and finding you the right home that you'll be happy with for years to come.
7. Experience and integrity you can trust. Throughout many parts of 2021, there have actually been more licensed real estate agents than current inventory in Colorado. The rise of many part-time or "fly-by-night" real estate agents has brought about hundreds of new agents hoping to break into the market. The truth is that it's arguably never been a harder time to be an agent. Plus, not every agent is a member of the National Association of REALTORS®. Every member must adhere to the REALTOR® Code of Ethics, which is based on professionalism, serving the interests of clients, and protecting the public. The members of the Schossow Group are proud to be a part of this group and are also backed by more than 80 years of combined experience in the Denver housing market.
You've worked hard to be in the position to buy and/or sell your home and you don't get another chance to do it again. Choosing the right agent is critical in the successful outcome, stress level and your bank account when all is said and done. At the Schossow Group, we're proud to serve our clients with the utmost integrity, honesty and experience across all areas of the Denver real estate market.
If you're curious about buying or selling in Colorado, give us a call today and we'll go to work for you. We stand ready to assist you!
Sources: *Denver Metro Association of Realtors **REColorado
---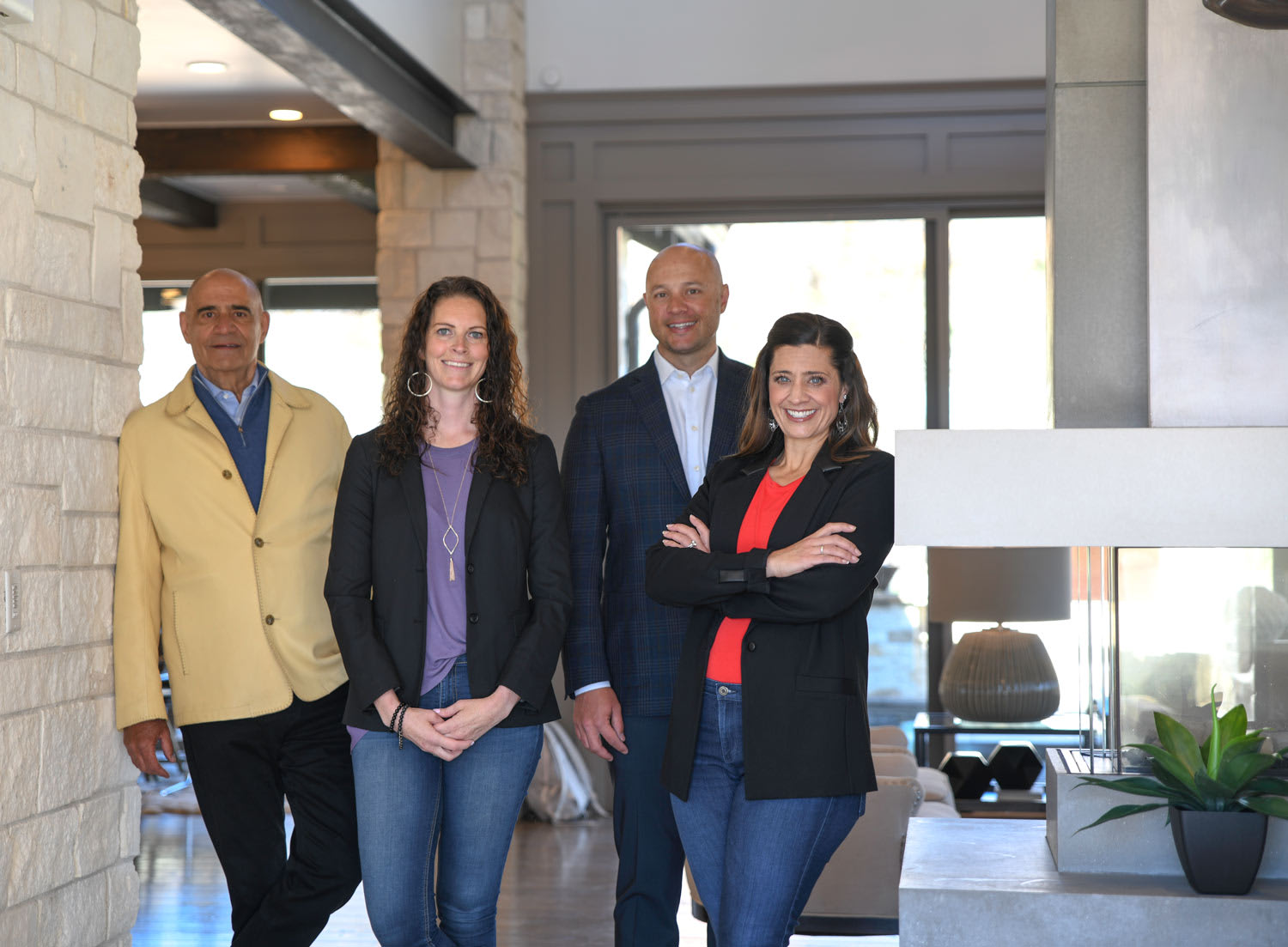 Questions about making a real estate decision? You can search all Colorado homes for sale, learn more about working with The Schossow Group or read testimonials from our clients. Follow The Schossow Group on Facebook and Instagram: @theschossowgroup.