Denver and the Surrounding Suburbs...
Colorado is home to nearly 6 million residents and spans over 100,000 miles through the Rocky Mountains. The Denver real estate market is among the hottest in the nation and for good reason. The captivating cities and landscape of this "Centennial" state make it a favorite among those relocating and wanting to find homes throughout Colorado.

Colorado's capital, Denver, was just ranked by U.S. News & World Report in their "Best Places to Live." An American metropolis dating to the Old West era, Denver, Colorado is home to Larimer Square, the city's oldest block featuring landmark 19th-century buildings. Denver museums include the Denver Art Museum, an ultramodern complex known for its collection of indigenous works, and the mansion of famed Titanic survivor Molly Brown. Home to nearly 700,000 Coloradans, Denver has everything you would expect from a big city with several suburbs a quick 30 minutes away. It is also one of the select U.S. cities to feature a professional sports team in each of the NFL (Broncos), MLB (Rockies), NBA (Nuggets) and NHL (Avalanche) along with several other professional teams.
​​​​​​​
An hour south of Denver sits Colorado Springs, recently ranked the 6th best place to live in the country, and second most populous city in the state.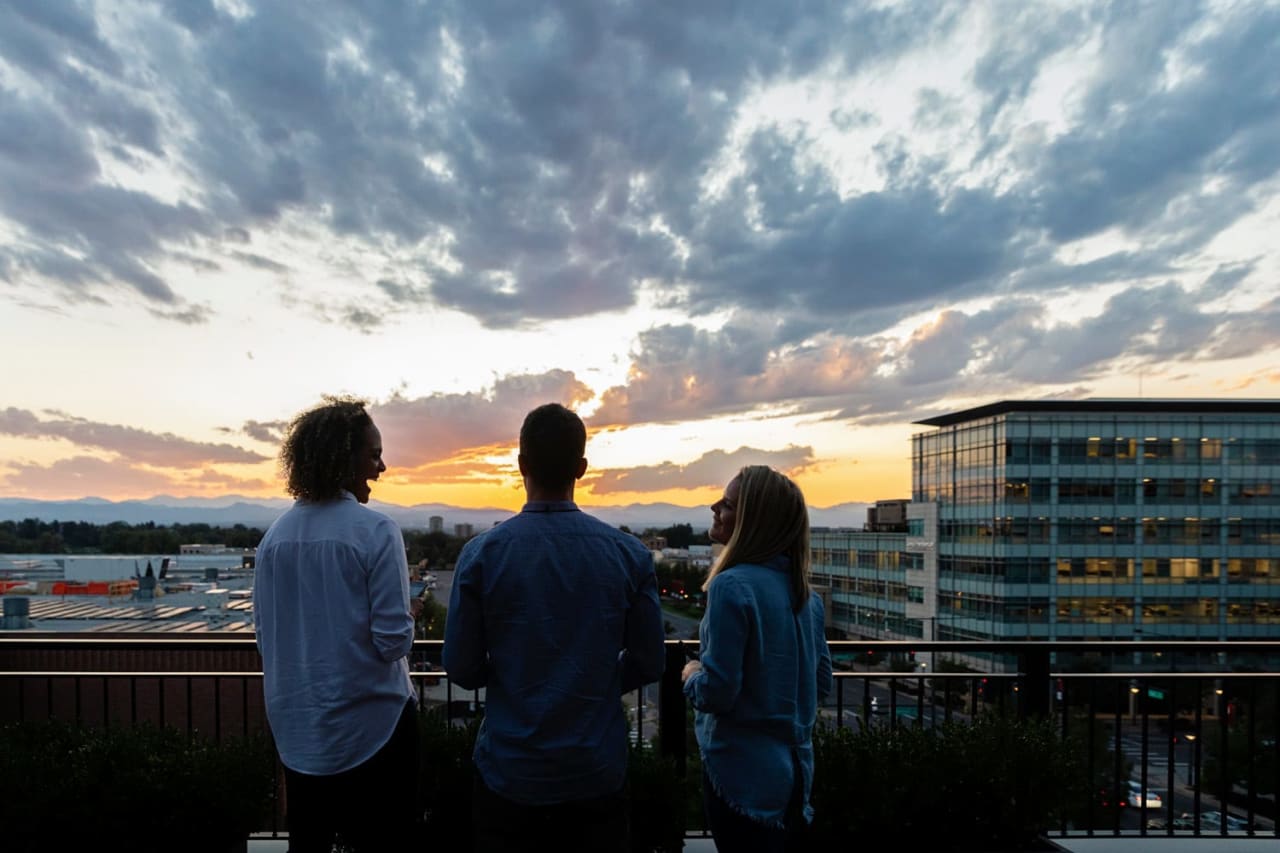 Aurora, Highlands Ranch, Lone Tree and Centennial are just a few of the neighboring cities to Denver. Boasting serene neighborhoods, top schools and outstanding views these cities make for a wonderful place to raise a family, run a business and enjoy the beauty Colorado has to offer. Concerts in the park in the summer season and ice skating rinks in the winter, the center of each city is uniquely all its own.
​​​​​​​
Parker, Elizabeth and Evergreen offer a more rural feel with additional acreage to keep horses on site. Whether it is a fall pumpkin patch with apple canons, a hike creekside or a weekly horseback riding lesson these cities provide the small town feel with the big city just minutes away.
A state whose residents enjoy an active lifestyle wouldn't be complete without the state's variety of scenic golf courses. Those looking for luxury homes and/or private, gated golf communities within the Denver area have several excellent choices including the historic Cherry Hills, The Club at Ravenna in Littleton, Columbine, Colorado Golf Club and more.

Boulder and the foothills...
Northwest of Denver, Colorado you will find the city that all " Best Places to Live" lists never leave out, Boulder Colorado. Downtown Boulder is home to the pedestrian Pearl Street Mall filled with art galleries, cafes, restaurants and boutiques. The University of Colorado Boulder campus is home to the Fiske Planetarium and the Museum of Natural History, with zoology and anthropology exhibits.
With slightly over 100,000 residents, Boulder is a big city with small town charm. Every Memorial Day, Boulder, Colorado hosts the Bolder Boulder 10K road race. This race is open to everyone and includes a wheelchair race and walkers' race. The 4th largest road race in the world, the Bolder Boulder is one of the largest tributes to American Veterans in the U.S.

Like Denver, Colorado, Boulder, Colorado offers several suburbs within a 30 minute drive for those longing for a quieter location. Longmont, Louisville, Erie, Lafayette and Broomfield all offer their own character and culture.
In nearby Morrison, the world-famous Red Rocks Ampitheatre hosts concerts throughout the year in a spectacular setting that is on the bucket list of not just every music fan to attend, but music artist to play.
Just north of Boulder are two other growing cities, both anchored by state universities: Fort Collins (ranked the 17th Best Place to Live in the U.S.) is home to Colorado State University and nearby Greeley is home to the University of Northern Colorado.
The Mountains...
One of the healthiest states in the union, Colorado's active outdoor lifestyle keeps residents playing outdoors in our mountains and streams. Home to numerous peaks referred to as "Fourteeners" we would be amiss to not point out several of our mountain towns that provide the relaxation and retreat only the Colorado mountains can. Breckenridge, Silverton, Leadville and Aspen are four iconic mountain towns that are undeniably Colorado.

Offering activities in the sunshine of summer or in the snow of winter, the mountains are a destination for those who enjoy the active lifestyle. Summer enthusiasts can spend their days mountain biking, camping, hiking, golfing and exploring the miles of trails and small towns that surround Colorado's western slope. In the winter, world famous ski resorts find skiers and snowboarders making their way to Vail, Breckenridge, Winter Park, Copper Mountain, Beaver Creek, Telluride, Steamboat Springs and several others.

It's no surprise that so many relocate to Colorful Colorado every year. The 38th state offers miles of wonder to wander.