Four Colorado Cities Rank as Best To Live in United States
Boulder, Denver, Colorado Springs and Fort Collins prove Colorado is a top national destination...
July 22, 2021
At the Schossow Group, we are proud to call Colorado home and we've spent decades building our lives, families and business right here in the cities and towns surrounding our Mile High City of Denver. Of course, the secret has long been out about the benefits of living in Colorado and in recent years the various annual rankings all support the fact that our area has become a top destination. The real estate market has been one of the strongest, if not the strongest, in the nation year after year…growing even more in the last couple of years as remote working and the desire to find a work/life balance have risen to the forefront since the COVID pandemic began.
So it's no surprise that when U.S. News & World Report released their "Top 150 Best Places to Live in the U.S. in 2021-2022" that Colorado cities would make a strong showing. Not only did Colorado frequent the list, but features four cities within in the top 17 of the rankings including the "#1 Best Place to Live."
The U.S. News & World Report Best Places rankings are based on an analysis of public data and user opinions including:
Job Market Index
Value Index
Quality of Life Index
Desirability Index
Net Migration
From the methodology explanation: "Metro areas in the rankings are evaluated using data from sources including the U.S. Census Bureau, the FBI, the U.S. Department of Labor and U.S. News' own internal resources. This data was categorized into the five indexes listed below and evaluated using a methodology determined by Americans' preferences. The percent weighting for each index follows the answers from a May 2021 public survey in which people from across the country voted for what they believed was the most important factor to consider when choosing where to live."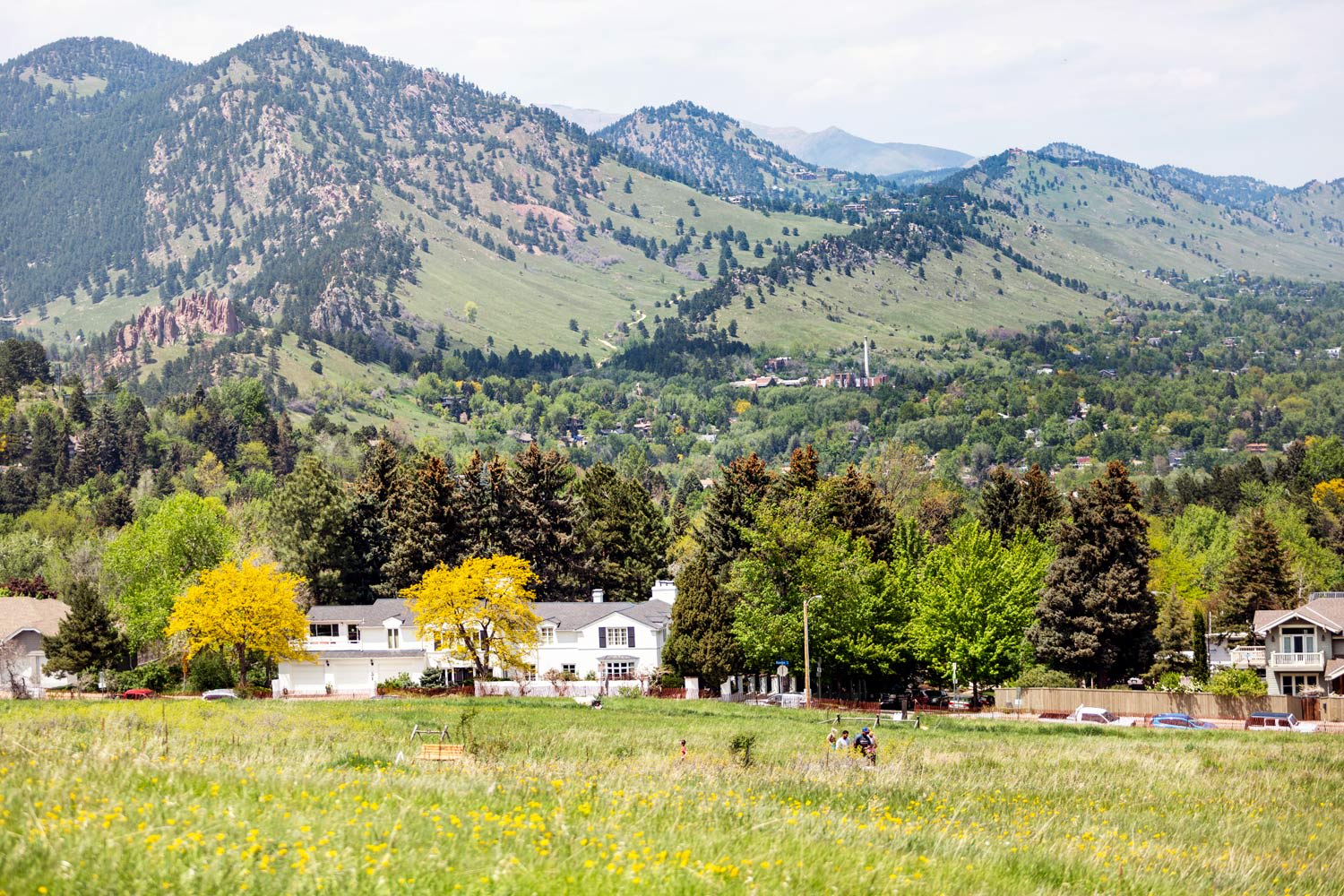 Above: Chautauqua in Boulder, ranked for 2021-2022 as the Best Place to Live in the United States.
Here's how the Top 20 ranked. Let the debates begin…
Boulder (Overall score: 7.6)
Raleigh & Durham, N.C. (7.5)
Huntsville, Ala. (7.4)
Fayetteville, Ark. (7.3)
Austin, Texas (7.3)
Colorado Springs (7.3)
Naples, Fla. (7.2)
Portland, Maine (7.2)
Sarasota, Fla. (7.2)
Portland, Ore. (7.2)
Boise, Idaho (7.2)
Ann Arbor, Mich. (7.2)
Des Moines, Iowa (7.2)
Denver (7.1)
San Francisco (7.1)
Madison, Wis. (7.1)
Fort Collins (7.1)
Melbourne, Fla. (7.1)
Seattle (7.1)
Charlotte, N.C. (7.1)
You can view the full list here.
We can't argue the rankings and we've seen first-hand how our beloved cities in Colorado have become some of the most desired. Across the 11 counties that make up the Denver Metro area (including Boulder and Denver), home prices have risen over 25% in the past year while demand grows and inventory remains at all-time lows. At the end of June, there were 3122 active listings, down 71% when compared to 2020. For reference, the average active listings in June from 1985-2019 is 16,098.
Whether you live in Colorado or are looking to relocate to Denver, our team of Colorado real estate experts (and native Coloradoans) stands ready to assist you and guide you in your home buying or selling process. As part of Compass, the #1 brokerage in market share and sales volume in Denver (source, REColorado), we are equipped, connected and prepared to get you the most value for your current home and help guide you to a successful outcome in your next home.
If you're curious about buying or selling in Colorado, give us a call today and we'll go to work for you. Learn more about our team here or search all Colorado homes for sale.
UPDATE: See the 2022-2023 rankings here.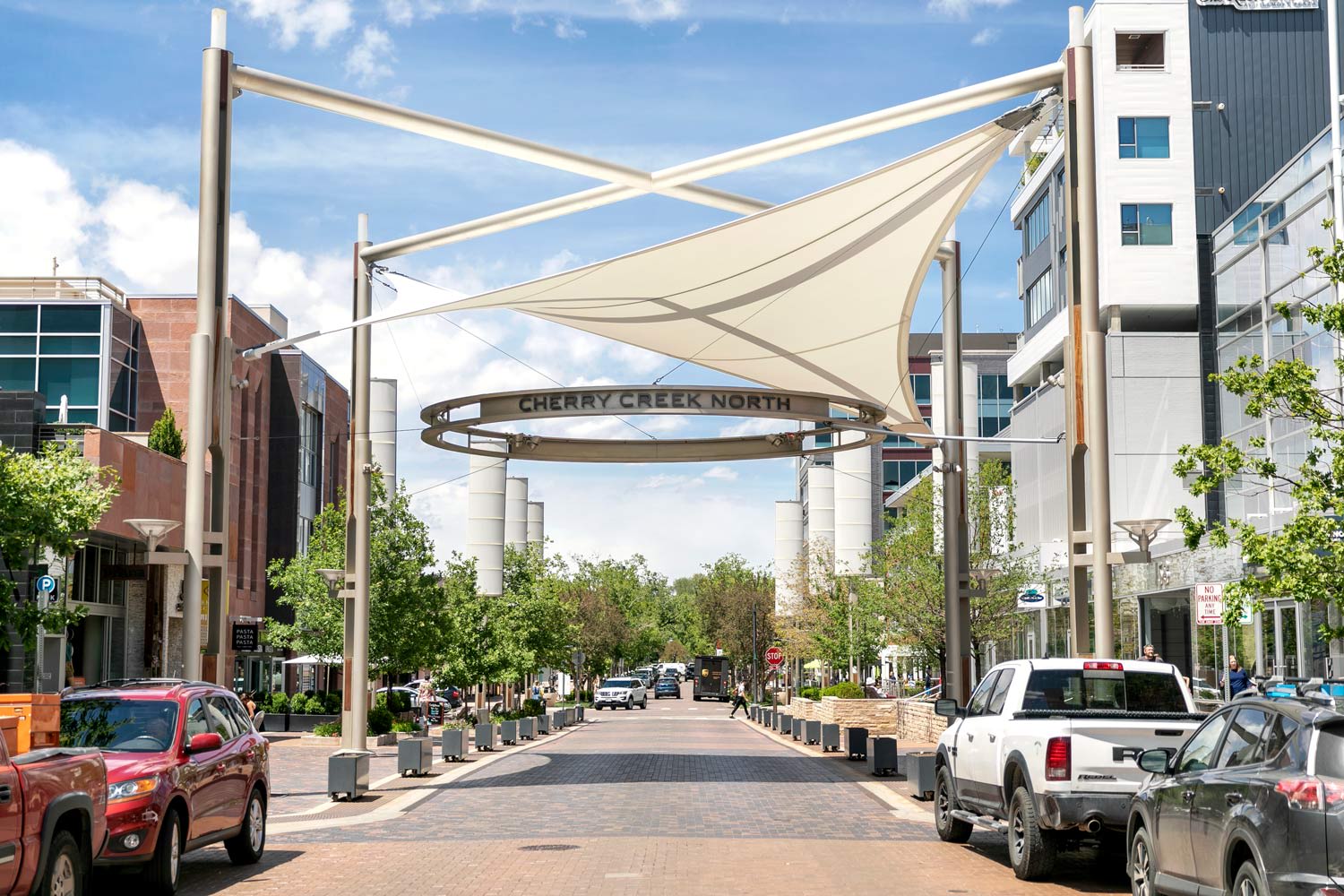 Above: Cherry Creek in Denver, which is one of four cities in Colorado ranked for 2021-2022 as the Best Place to Live in the United States.
More from the Schossow Group: