25 Colorado Summertime Musts to Add to Your Bucket List
Check out some of the Schossow Group's favorite summer activities around Denver…
The Schossow Group
June 13, 2022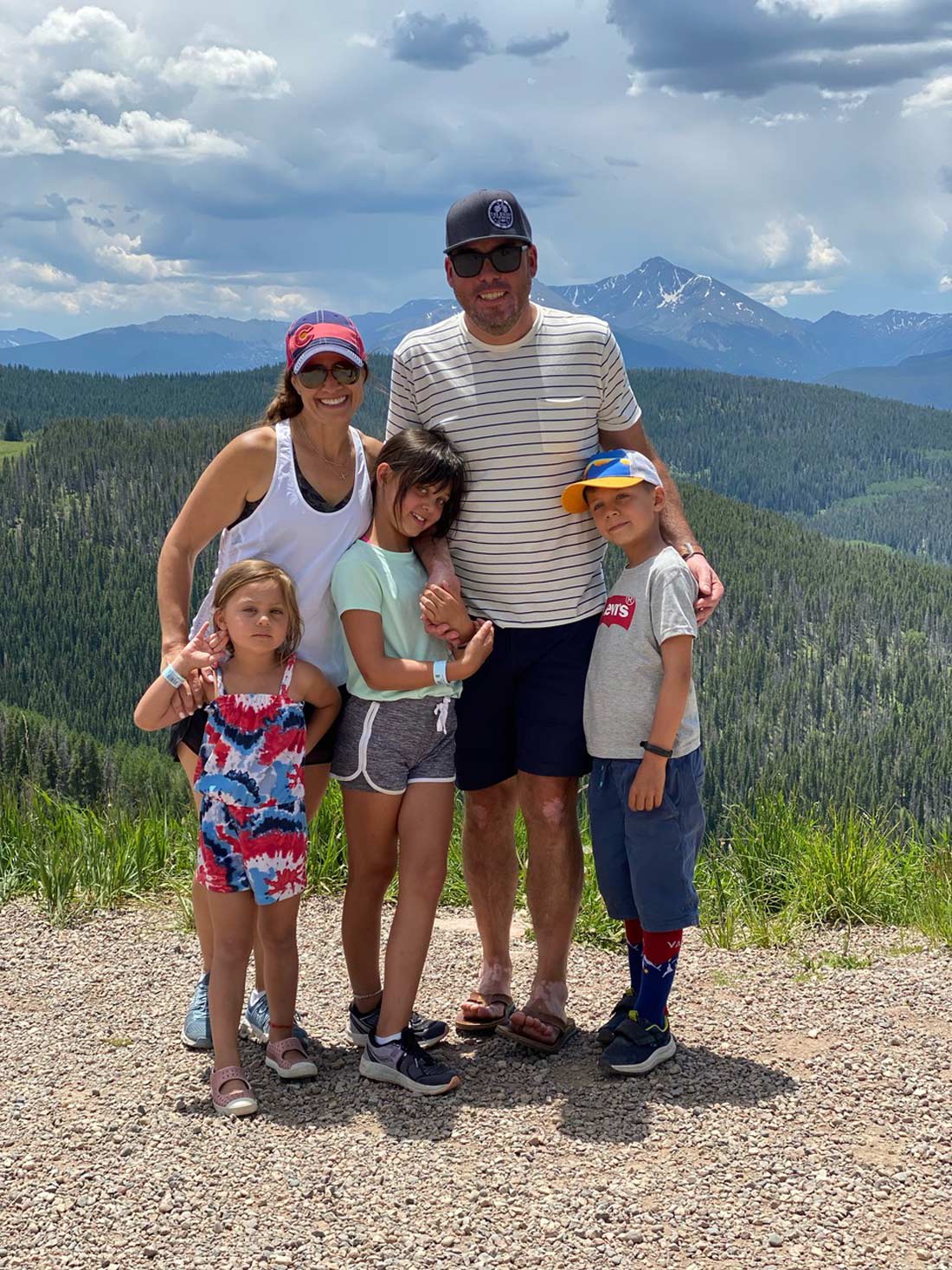 The Stahl family of the Schossow Group enjoys getting outdoors throughout the year in Colorado, and especially in the summer.
Colorado living is full of adventure year round, but summer in Colorado can't be beat. In fact, with so many summer happenings, there is no way to squeeze them all in! Our team mostly lives and plays in Littleton, Highlands Ranch and South Denver so naturally many of these summer events and family-friendly activities are focused in the South Denver Metro area, but you'll also find summer escapes and events throughout Colorado.
This list is certainly not all-encompassing, but each of the items below was submitted by members of the Schossow Group. Below are some of our personal top items to put on your summer bucket list. Check them out and keep your eyes out, you might just see one of us there!
1. Happy Hour on a patio: Many local breweries offer happy hour throughout the summer with fun patios to relax and take in the sun. With several being pet friendly and offering food trucks and kid menus - everyone will be happy! Here are five of our favorite date spots in South Denver.
2. Thursday Concert in the Park: Start your weekend out right with live music at Highlands Heritage Park in Highlands Ranch every Thursday!
3. Golf: Colorado is home to fantastic golf everywhere in the state. Close to our home, our team of course loves The Club at Ravenna but other notable private clubs include Castle Pines Country Club and Columbine Country Club in Littleton. Open to the public, local favorites include The Ridge at Castle Pines North, Bear Dance Golf Club (Larkspur), Lone Tree Golf Club and University of Denver Golf Club at Highlands Ranch.
4. Local Farmer's Markets: Walk main street in downtown Parker Main Sundays, 8am-1pm for the freshest farm to table offerings. Highlands Ranch hosts a Farmers Market on Sundays from 10am-2pm at Town Center. Additional Denver Farmer's markets on the weekend are hosted at Southwest Plaza, Aspen Grove and in Lakewood.
Pamela Devaney of the Schossow Group enjoys a Colorado Farmer's Market with her daughter
5. Colorado Renaissance Festival: Go back in time from June 18th - August 7th at this family favorite. Enjoy food, entertainment and crafts themed to the renaissance time period.

6. The Cherry Creek Reservoir: Camping, dog off-leash area, horseback riding, shooting range, marina rentals (pontoons, deck boats, jet skis), fishing, swimming, 35 miles of multi-use trails - literally something for everyone.

7. Cheyenne Mountain Zoo: Spend a fun filled day feeding giraffes, watching hippos and being eye to eye with a wallaby!
8. 4th of July in Vail - There are countless places to celebrate America's birthday throughout Colorado. One of our favorites is in Vail, where festivities include the Vail America Days Parade and a Drone show will light up the skies in place of traditional fireworks.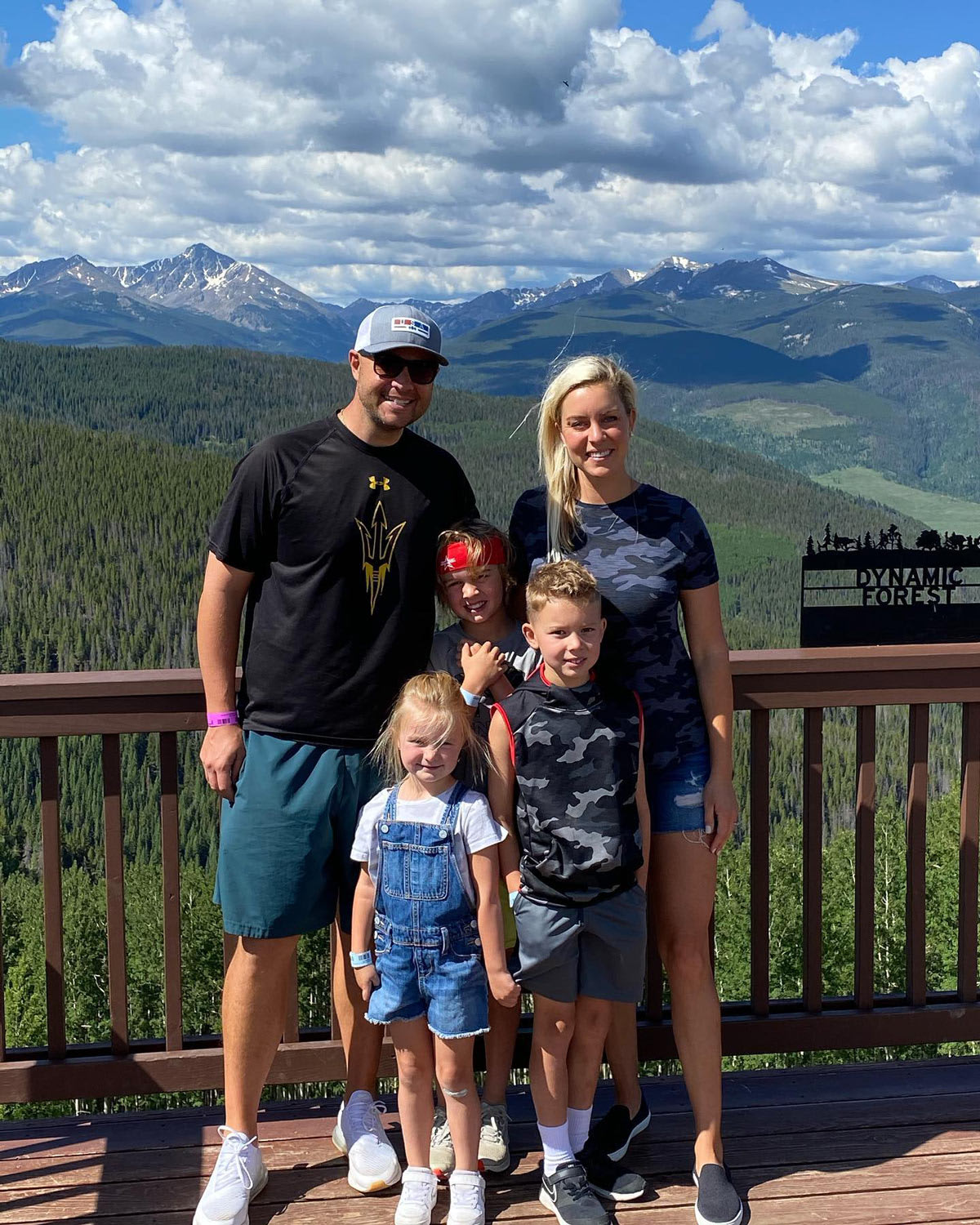 Nick Schossow and family enjoying Vail's Fourth of July festivities
9. Civic Green Park, Splash Pad and Creek: Hours of entertainment are guaranteed at this Highland Ranch park. Splash fountains, a running creek and play structures are sure to keep your energetic kiddos happy for hours. If the weather turns (as it does so often here in Colorado) the Highlands Ranch Library is a quick 2 minute walk away!
10. Rockies Game: Take me out to the ball game! With a full schedule of 81 homes games there is no reason to miss this family favorite! Enjoy all the snacks, fun crowd and America's greatest pastime at Coors Field, one of the most beautiful ballparks in the country.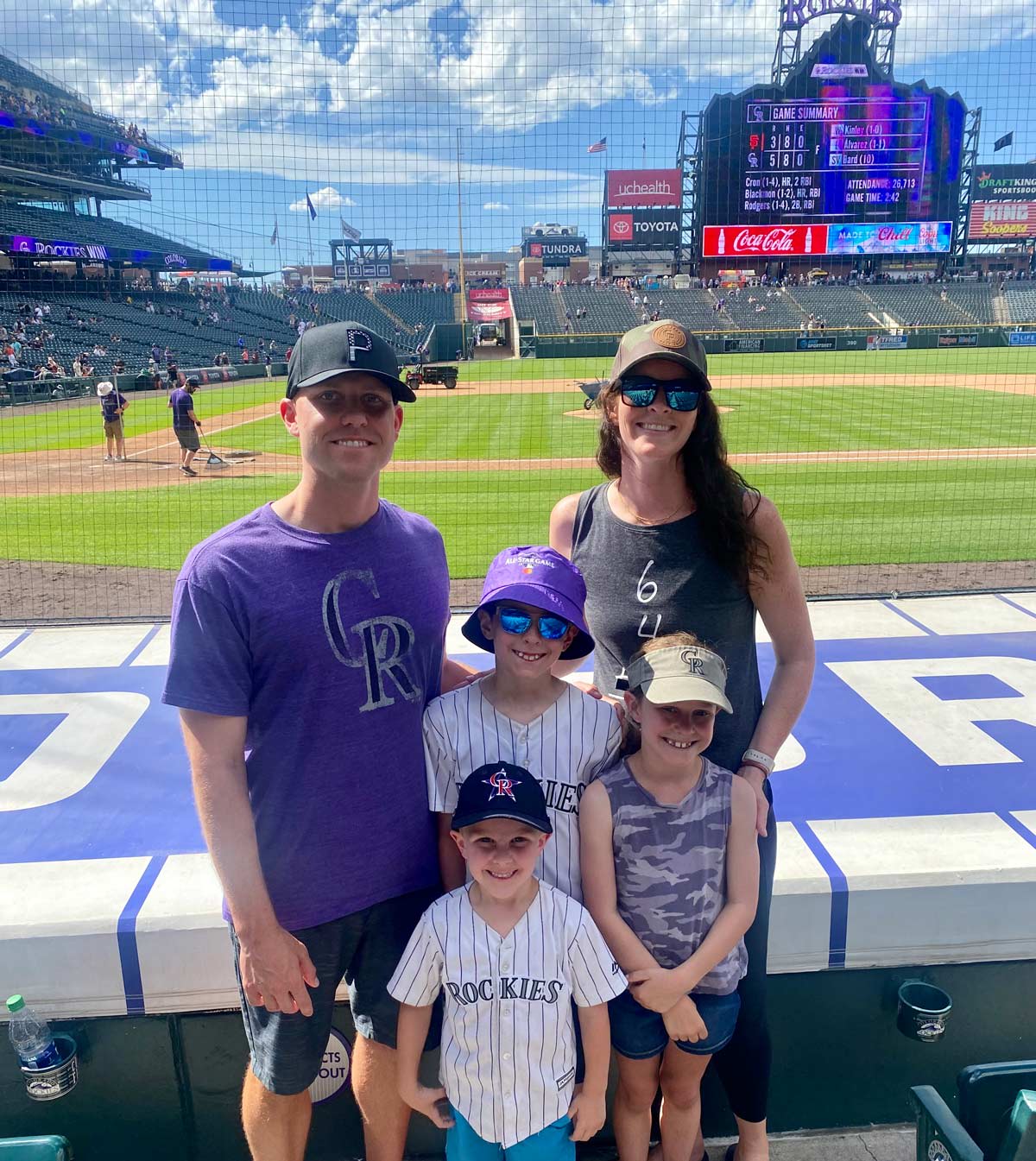 Molly Petrelli of the Schossow Group and her family spend lots of summer days and nights at the ballpark
11. Bahama Bucks: When it is time to cool off, Bahama Bucks in Centennial is the place to stop. Offering "More than just Shaved Ice" everyone in your party is sure to find something to satisfy their sweet tooth and beat the summer heat.

12. Arts on Fire: Get crafty and take a moment to pause at this Highlands Ranch favorite. With 100s of clay options to paint, glass fusing and canvas painting there is something for everyone.
13. Frisco BBQ Challenge: The 27th Annual Frisco BBQ Challenge takes place Father's Day Weekend in June and includes two days of free concerts, pig races, a 6k running race complete with a bacon aid station, and a charming Main Street setting surrounded by mountains and a beautiful lake. Yes, a bacon aid station!
14. Train and ride in the Triple Bypass: This one takes some pre summer planning. Normally a sell out event, the Triple Bypass is an event for the memory books consisting of about 110 miles from Evergreen to Vail. For a slightly easier, but still scenic, ride the Double Bypass goes from Georgetown to Vail.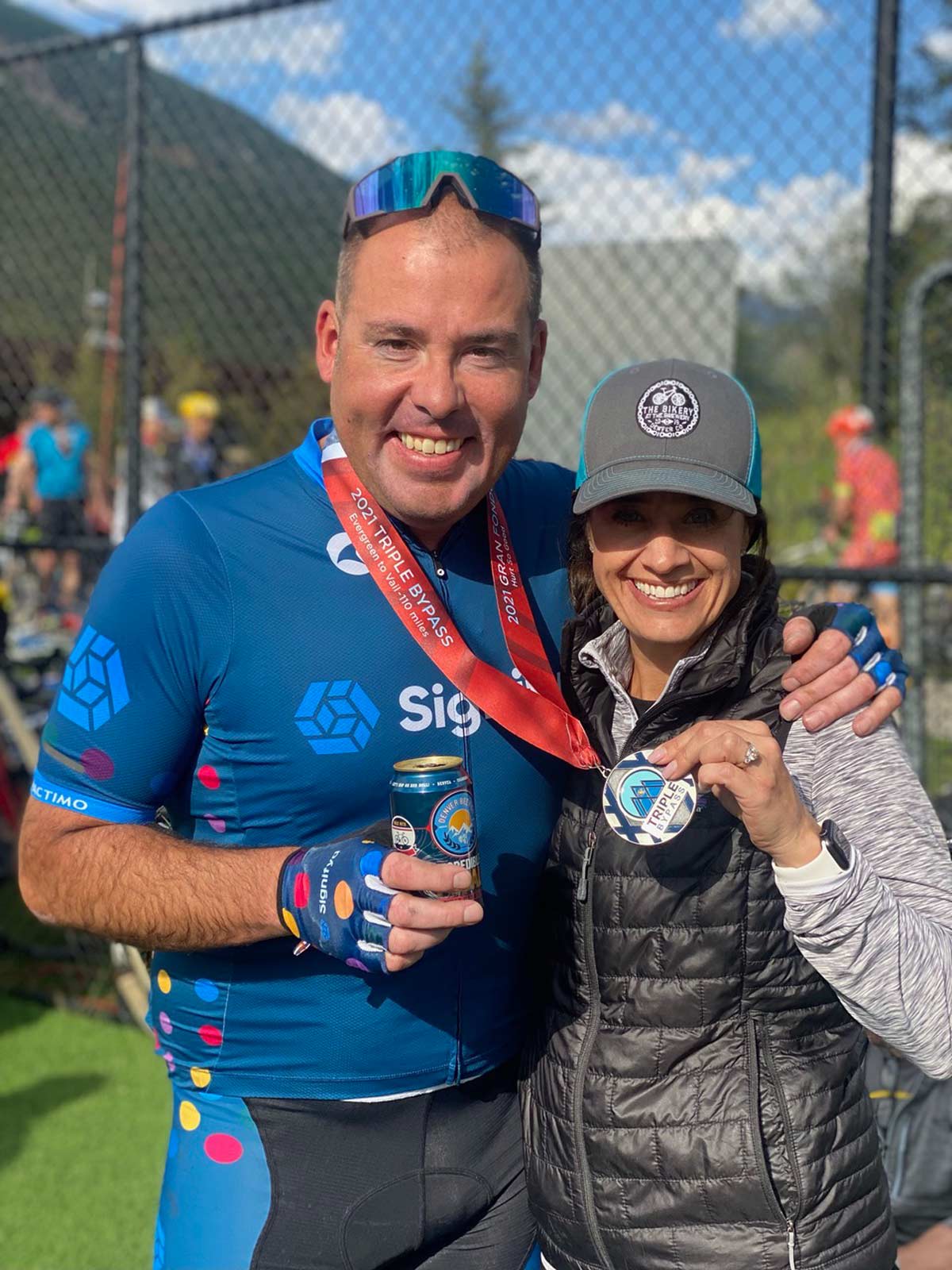 April Stahl and her husband A.J. after completing the Triple Bypass
15. See a Concert at Red Rocks: There are plenty of places to see a concert in Colorado, from stadium events to more traditional concert venues across Denver, but none hold the prestige and atmosphere of a concert at Red Rocks. The open-air venue is the only naturally-occurring perfect amphitheater in the world and remains one of the world's best concert venues. The stage has hosted everyone from the Beatles, U2, The Grateful Dead, John Denver and Jimi Hendrix. A fun fact is that Blues Traveler annually plays Red Rocks on the 4th of July and will return this year, as they have since 1993.
16. Horseback Riding: Horseback riding stables and ranches all over the state offer everything from 1/2 day trail rides to overnight adventures. Nothing says the Old West, like a horseback riding trip through the Rockies!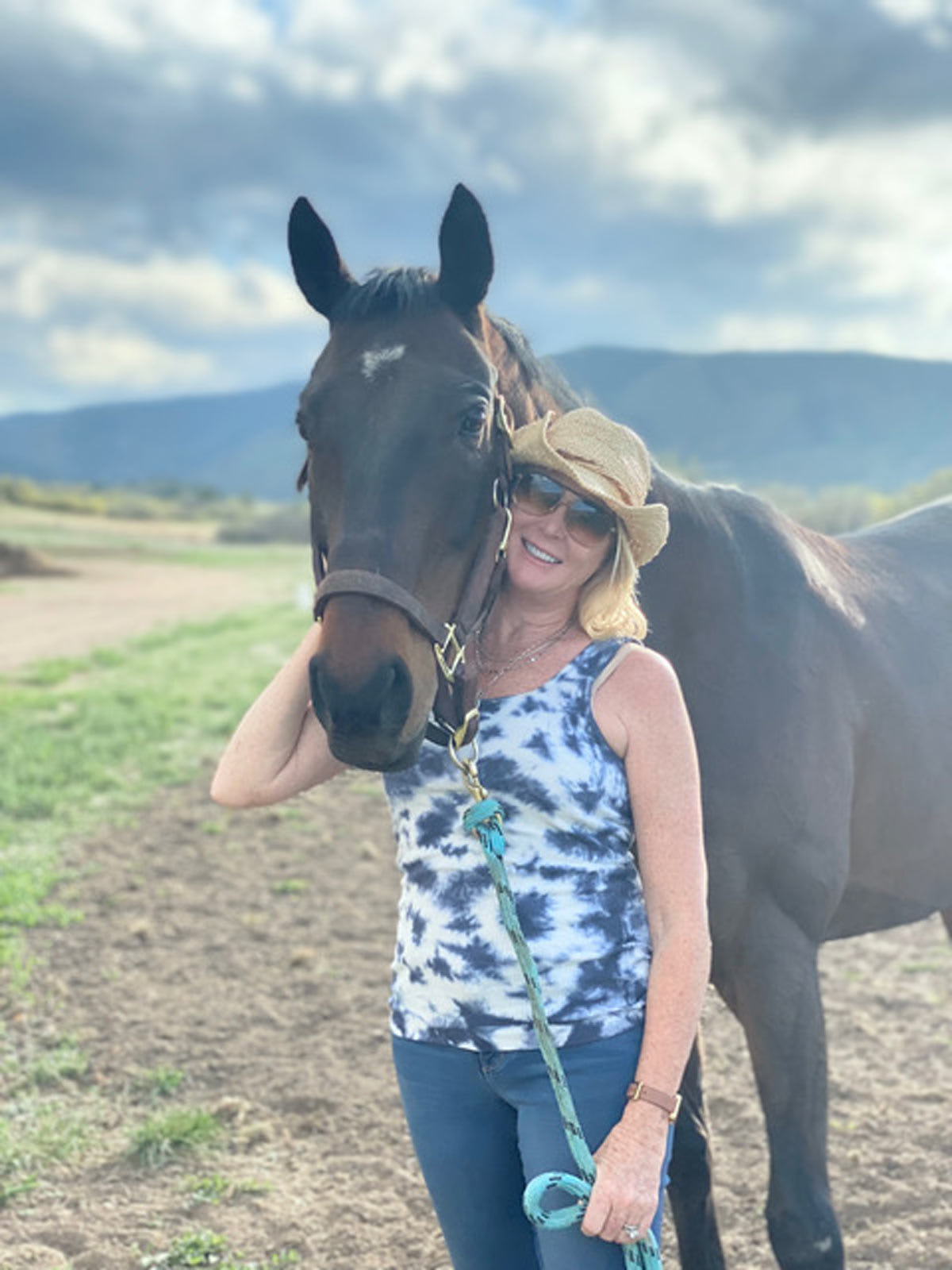 Pamela Devaney of The Schossow Group enjoys horseback riding throughout Colorado including in Sedalia at Weston Valley Ranch and in Aspen through the Maroon Bells.
17. Belleview Park, Train and Creek: An Englewood favorite with something to please everyone in the family! Grassy hillsides perfect for picnics end at a running stream made for digging and discovering. As if that is not enough the Englewood Farm and Train have been delighting visitors for 60 years, climb aboard and enjoy the ride!
18. Cook Creek Pool: A Lone Tree summer favorite with zero entry, medium slides, large slide and diving pool! Plenty of shade and simple concession stand make this location an all day stop.

19. Camping: Whether you pitch a tent in your back yard or at one of Colorado's many locations memories are sure to be made. Discover the best nature has to offer and plan your trip today.
20. Take in Broncos training camp: Take day out to go see Denver's beloved football team train up close and personal while they get ready for the season. The Broncos practice at their UCHealth Training Center in Englewood with practices open to the public in July and August ahead of the preseason.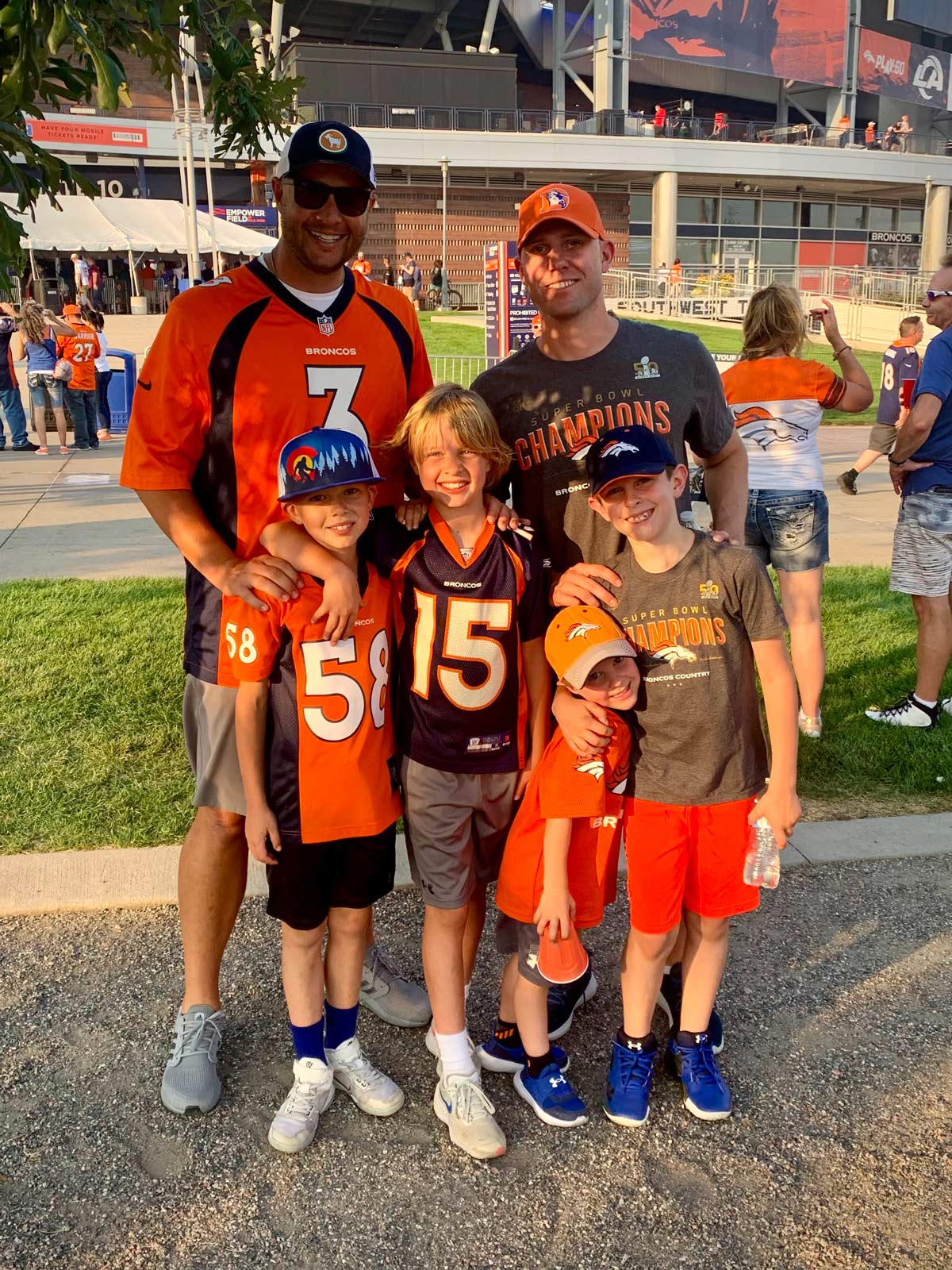 The Schossow Group loves our Broncos!
21. Fishing: With countless lakes, streams and reservoirs choosing the best spot to drop a line is the hardest part!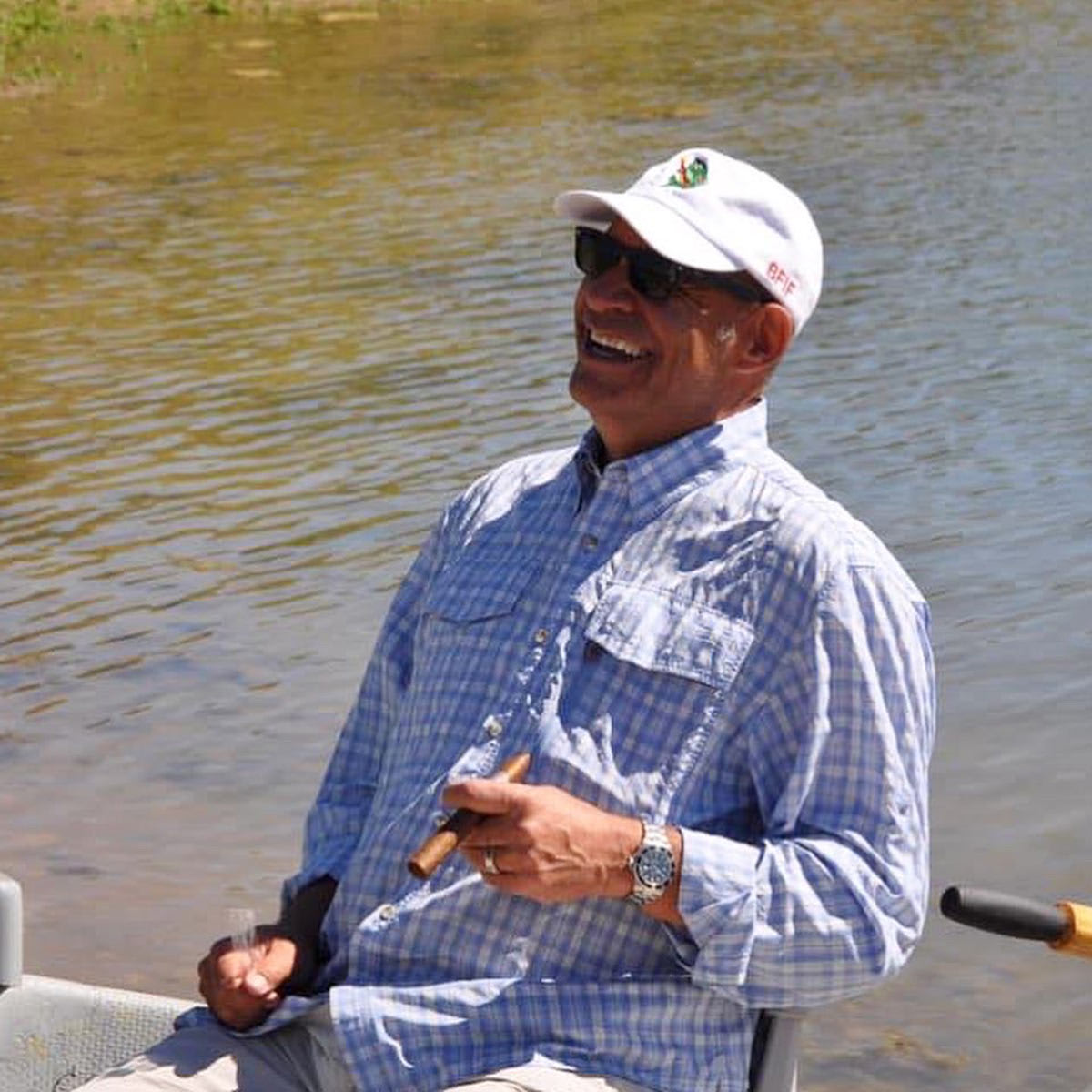 Is there a better way to spend the day than trying to catch some fish? Dale Schossow doesn't think so.
22. The Wharf at Pelican Bay at Cherry Creek : Live music, The Pub, Marina and Wharf…this place has all the makings of magical summer days. Come for lunch and stay for the live music…maybe even rent a paddle board!
23. Parade of Homes: Get inspiration from the annual showcase of homes across the Front Range. The Denver Parade of Homes takes place August 11-28, 2022 and the Colorado Springs Parade of Homes follows a month later from September 9-25. In fact, our own Molly Petrelli was a judge in the 2021 Springs Parade of Homes.

Molly Petrelli of the Schossow Group was a judge at the Colorado Springs Parade of Homes
24. Watch a movie under the stars: Castle Rock, Highlands Ranch, Lone Tree and more are hosting families from all over Douglas County for the Summer Movie Series. Various dates and movies so be sure to see which ones work with your summer schedule.
25. Manitou Springs Incline: Summer challenge accepted. The most challenging hike in Manitou Springs, 2744 steps climb 2000 ft. in elevation in under one mile. This hike will take most 2+ hours.
Whether you spend the summer season relaxing, biking, discovering or cheering - Colorado is nothing short of accommodating. Get those calendars filled with fun: there is no time like summertime.
---
If you're curious about buying or selling in Colorado, give us a call today and we'll go to work for you. Learn more about our team here or search all Colorado homes for sale.
More from the Schossow Group: