5 Local Colorado Trails to Run, Bike or Hike This Summer
Venture out across South Metro Denver to these scenic trails in Littleton, Highlands Ranch, Lone Tree and more
The Schossow Group
May 19, 2022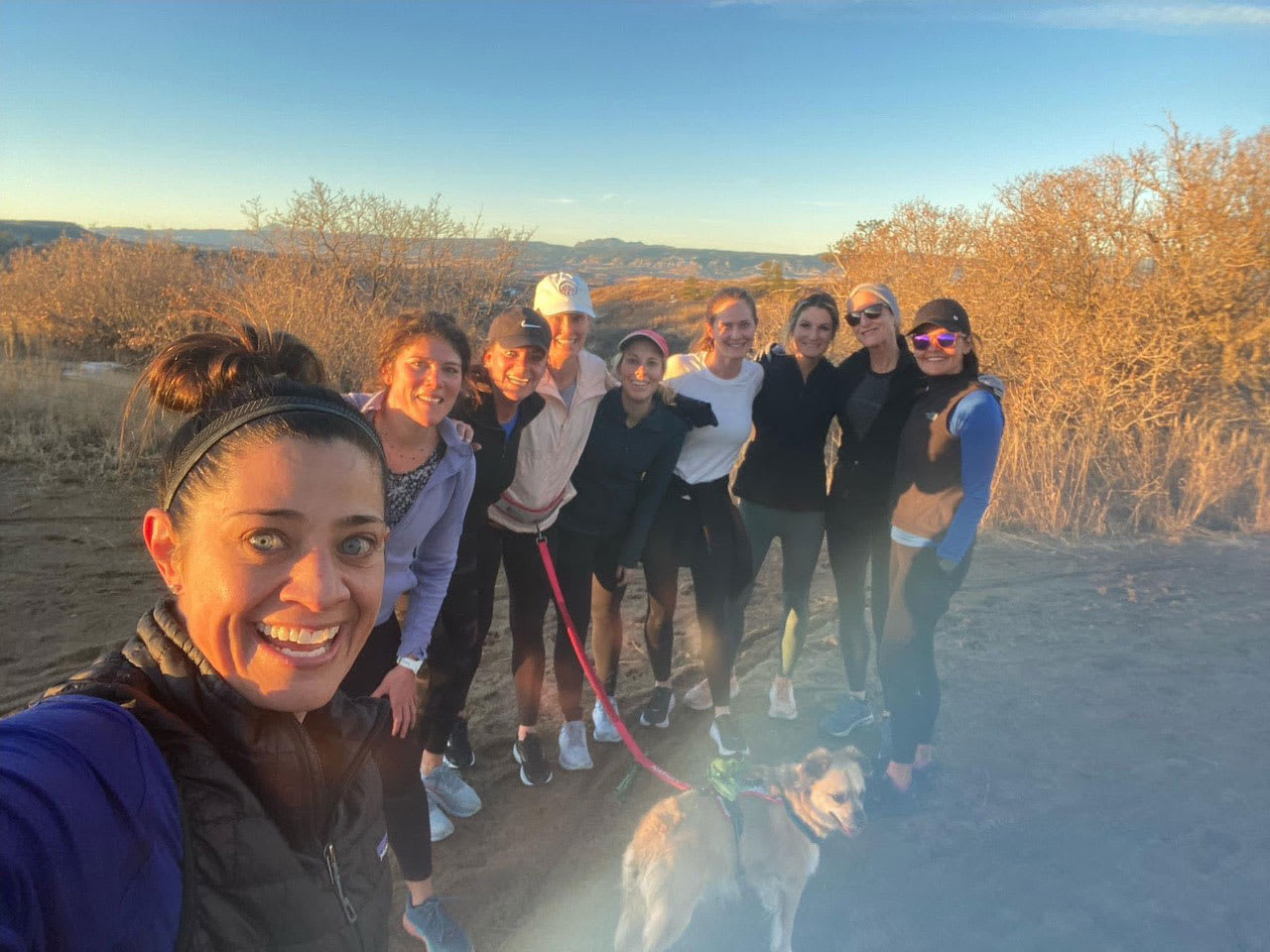 Getting out on the trails in South Denver? You might run into April Stahl of The Schossow Group!
There is rarely an article published on healthy or active states that doesn't include the state of Colorado. The state's terrain and beauty make getting outside for a run, hike or bike ride not only easy but desirable.
Whether you are an avid runner training for a marathon or looking for a beautiful evening stroll to take in the sunset, the Denver foothills are filled with trails and parks to get in your extra steps this summer (so you can have more BBQ and craft beer), below are five of our favorite trails:
1. The East/West Regional Trail: The East/West Regional Trail connects several of Douglas Counties cities. The trail winds through grasslands and oak bluffs, including a thousand acres of the Highlands Ranch Backcountry. Moderately easy, varied terrain with some climbing for short distances and moderate hills makes this trail an easy favorite for families or those wanting to take in all the beauty Colorado has to offer. Approximately 28 miles in total with 200 feet in elevation change. The East/West Trail welcomes all: bicyclists, dogs on-leash, equestrian users, and hikers. Several trail head points in Highlands Ranch, Parker and Lone Tree. Learn more: douglas.co.us/parks-trails-building-grounds/parks-trails/east-west-regional-trail/
2. Bluffs Regional Park and Trail: Enjoy views of the Colorado mountains, the Denver metro area, and grassland vegetation and wildlife from this beautiful route in Lone Tree. 3.72 miles easy trail with some hills, 200-foot elevation gain with grades exceeding 8% in short stretches. All are welcome on this favorite trail among Coloradans…it can even be done with a single or double BOB stroller! If you want something a bit longer you can connect from Bluffs Regional Park to the East/West Regional Trail with ease. Learn more: douglas.co.us/parks-trails-building-grounds/parks-trails/bluffs-regional-park-and-trail/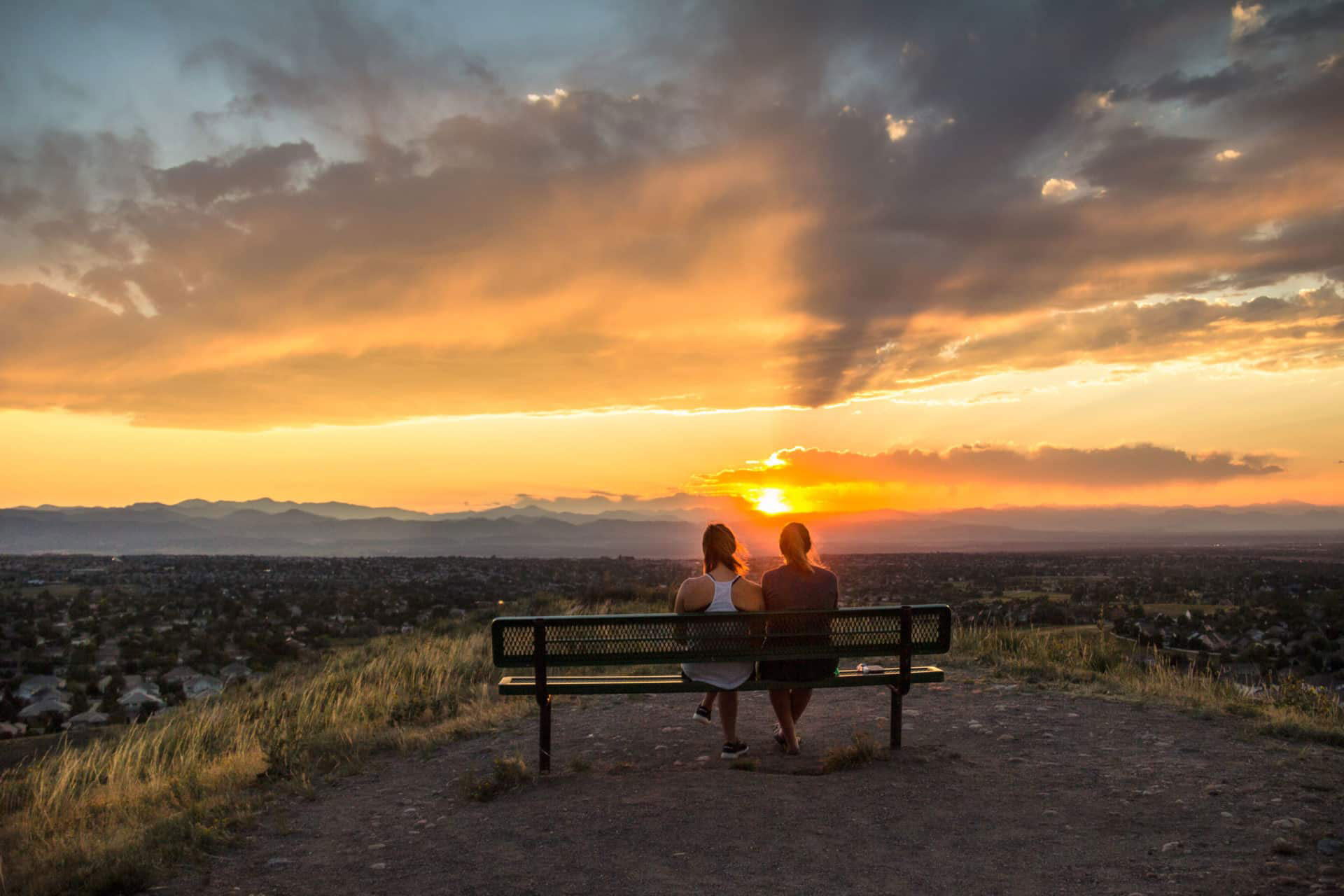 Bluffs Regional Park in Lone Tree. Photo courtesy Douglas County
3. Matthews Winters: Matthews/Winters Park, which is part of the Jefferson County Open Space system is nestled in the foothills between Golden and Morrison just off I-70 and C-470. From its plateau you can see the Hogback (which is also part of MW Park), Dinosaur Ridge, and Red Rocks Park. The view of Red Rocks from above is incredible and a nice place to take a picnic break. Continuing south, the views of red rock formations continue until you loop back north. The trail connects with the Red Rocks Park trails, so if you are looking for something longer, continue south. For more information and maps, visit Jefferson County Colorado Open Space. Learn more: jeffco.us/1292/Matthews-Winter-Park
4. The High Line Canal: One of the largest trails, The High Line Canal trail provides 60 miles of accessible trail. Easy, level soft trail in Douglas County and South Suburban and hardened surfaces through Denver and Aurora. Multi-use trail with horses, hiking, strollers, bicycles and leashed dogs all getting in on the fun. Several parks are along the trail to stop and let the kids play or have a picnic lunch. For more information and maps, please visit the High Line Canal website. Learn more: highlinecanal.org/guide/
5. Waterton Canyon: At just over 12 miles, Waterton Canyon Trail is generally considered an easy route and takes an average of 4 hours to complete. With little to no shade, this trail can get warm so be sure to prepare accordingly. This is a very popular area for fishing, hiking, wildlife spotting and horseback riding and just outside the gates from The Club at Ravenna. The trail is open year-round and is beautiful to visit anytime. Unfortunately, dogs aren't allowed on this trail in order to protect the Big Horn Sheep that call this area home. For more information visit Day Hikes Near Denver. Learn more: denverwater.org/recreation/waterton-canyon-strontia-springs-resevoir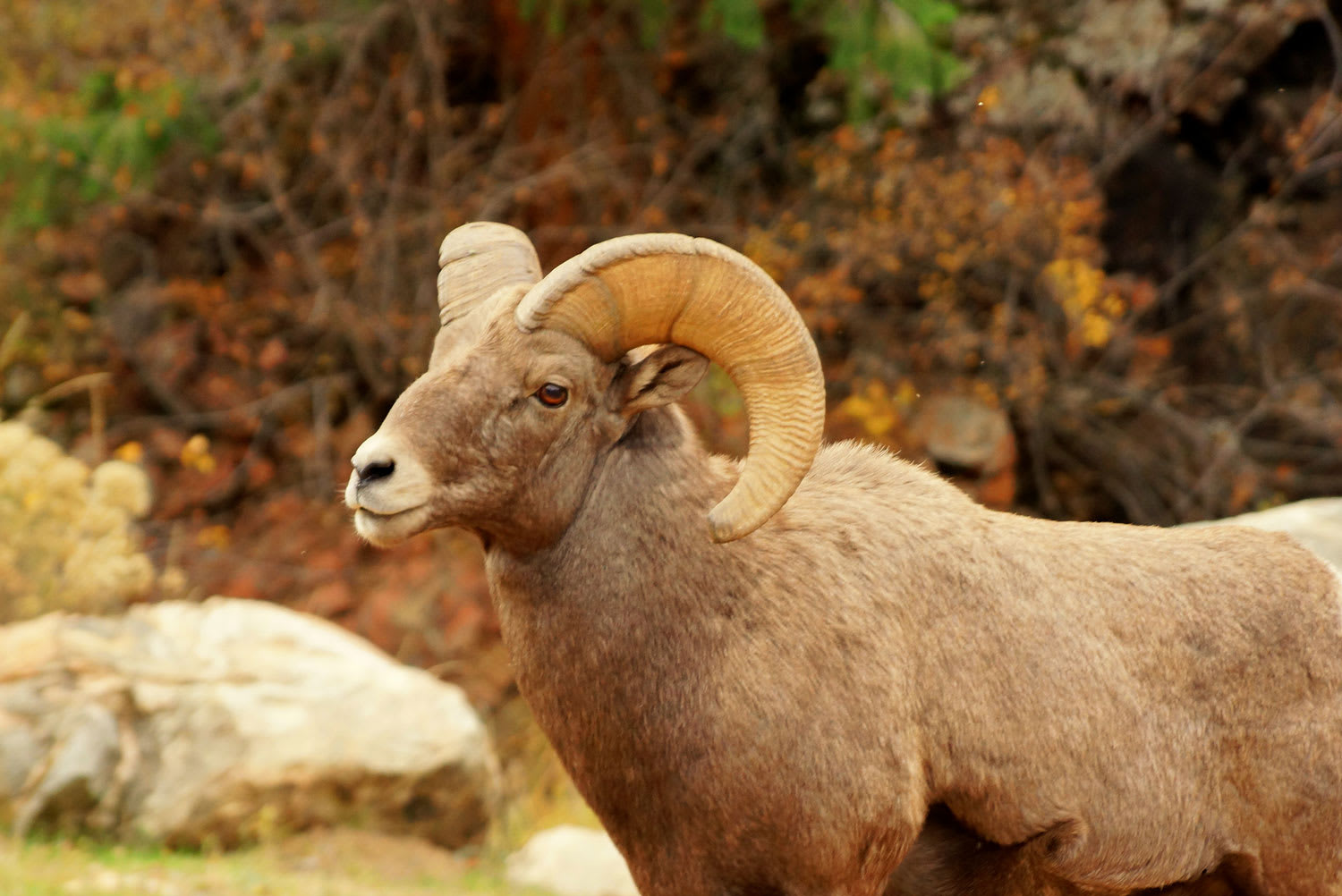 You may see Bighorn Sheep in Waterton Canyon. Photo courtesy DenverWater.org
While just a sample of the abundance of outdoor beauty Colorado has to offer, these 5 trails and parks prove that you don't need to travel far to enjoy the mountains (and earn that extra beer). So, the next time the mountains call - go.
---
If you're curious about buying or selling in Colorado, give us a call today and we'll go to work for you. Learn more about our team here or search all Colorado homes for sale.
More from the Schossow Group: