By Molly Petrelli, February 18, 2021
With spring just ahead in Colorado, you may be readying your home for the warmer months by checking items off your annual check list. Perhaps it's clearing out your garage after the winter, planning your spring gardening or looking at projects around the home and yard. I love this time each year when we start opening the shades a bit more to let the natural light in and I attempt to keep plants alive throughout our house by giving them a combination of sun, water and motivational pep talks.
Colorado's Annual Garden & Home Show in Denver is a staple of the yearly calendar and a sign that spring is near. Each year, thousands flock to the show to see the latest products and services for their Colorado homes. Like so many other things over the last year, this year's show will be held virtually and is free. With over 400 companies participating you can still get the same ideas, inspiration and advice for your home from the comfort and safety of your couch.

Shop these hundreds of companies and still enjoy show-only specials now through the end of February. Online attendees can still visit each of the vendor booths and exhibitors with services ranging from kitchen remodels, basement solutions, sleep and bedroom exhibitors, outdoor living including spas, lighting, gardening, patio, sheds and more.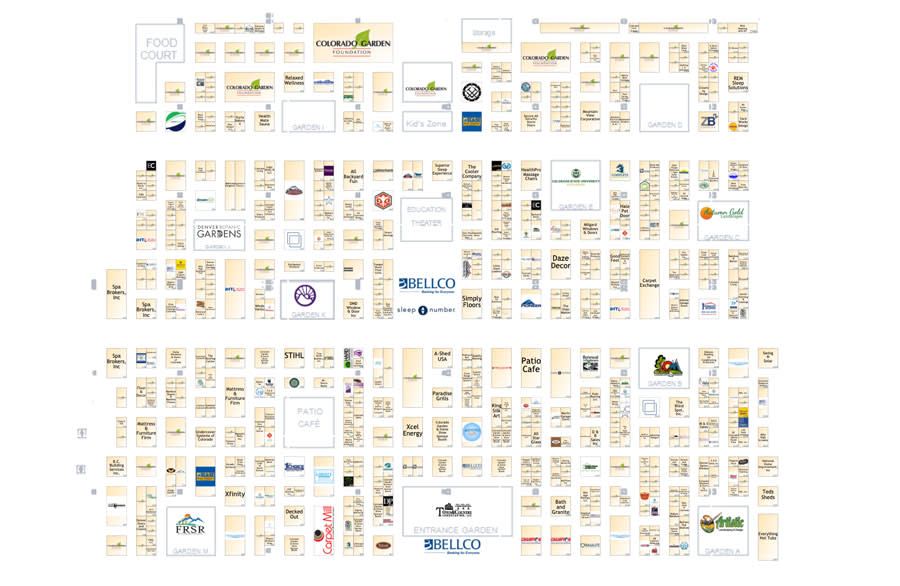 Above: Virtual attendees can still visit exhibitors and sponsors of the Colorado Garden & Home Show this year.

Being home so much more over the last year has developed in me a new love of houseplants. Anyone else? I love having the pop of green in each room, the challenge of keeping them alive (there is a learning curve!) and not to mention all the benefits that live plants bring to my home like improving the quality of indoor air. Some of the best beginner houseplants for aspiring plant parents like me include Snake Plants, Pathos Vine, Spider Plant, Succulents, Lucky Bamboo and Cacti.

Adding plants to your interior spaces comes with a variety of benefits, in addition to adding beautiful greenery to your home. These benefits include:

Breathability: In the sunlight, plants absorb the carbon dioxide we breathe and release oxygen into the air. A few plants including succulents and orchids complete their photosynthesis at night and can be placed in bedrooms to refresh the air while you sleep.
Purifies the air: Plants remove toxins from the air – including 87% of volatile organic compounds (VOCs) every 24 hours. VOCs include substances such as formaldehyde (present in rugs, vinyl, cigarette smoke and grocery bags), benzene and trichloroethylene. Your home can trap VOCs inside, but NASA research discovered that plants purify the trapped air and actually covert it into food for the plants!
Releases water into the air: Plants release moisture (nearly 97% of the water they take in!), which increases the humidity of the air around them. Homes in the dry air of Colorado especially benefit of this and many try to combat it with whole home humidifiers (we can attest to that as we just bought a new one!). Increasing the humidity in your home can help with dry skin and eczema, sore throats, colds, cough and even keep your home feeling warmer because of the humidified air.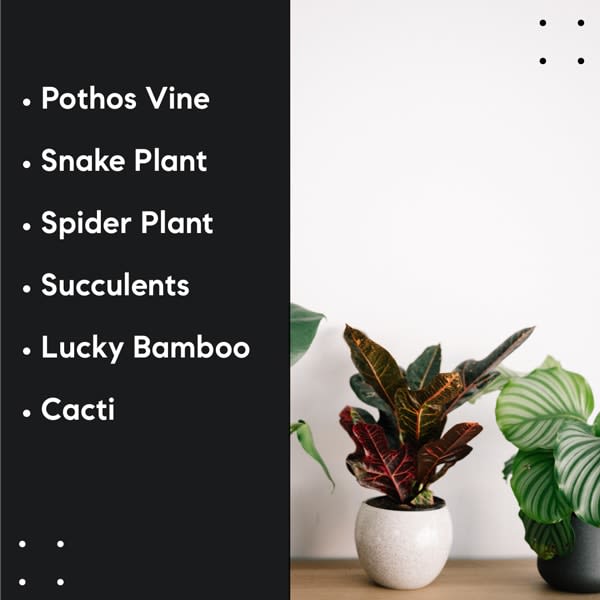 Maybe you are looking to purchase your first plant or just add something new to your collection. My favorite local shop is The Ruffly Rose located on S Pearl Street in Denver. Not only is this shop packed with charm and goodies of all sorts, they have a variety of plants to choose from, they are knowledgeable and can help guide you to the right plant based on your wants, experience, home, lighting etc.

Wherever you find your plants, you don't have to be a green thumb to make your home more beautiful and healthier with the addition of a few starter plants. One of the most common mistakes made with house plants is overwatering. I've found that it helps to keep a designated day of the week to water your plants so that you stay on a schedule (mine is Sunday). Check the instructions that come with your plants, speak to an expert at the store or simply look online for the best tips in keeping them growing and healthy. Happy planting!
Home pictured above: 10654 Leonardo Place in Littleton, listed by the Schossow Group
---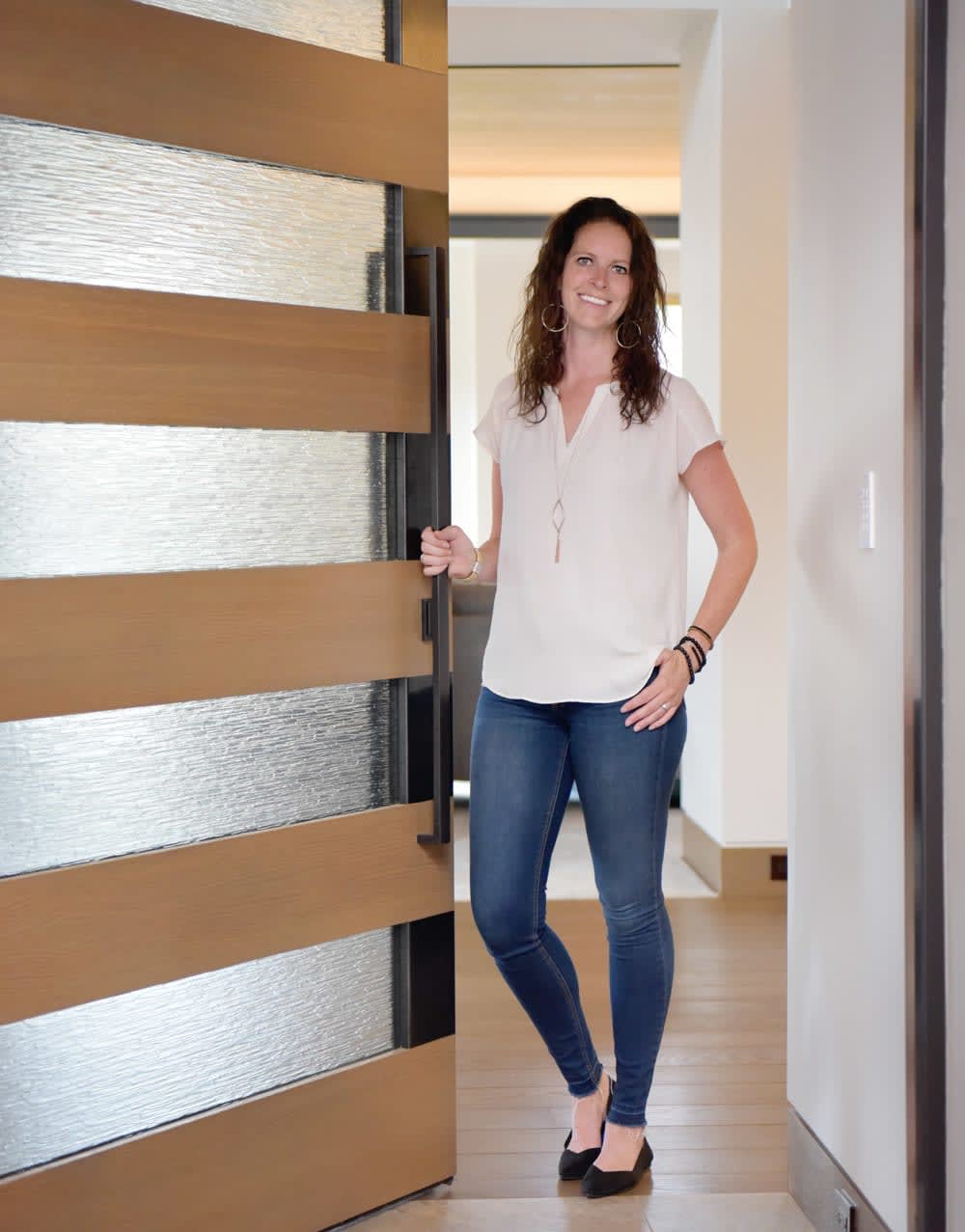 Questions about making a real estate decision? You can search all Colorado homes for sale, learn more about working with The Schossow Group or read testimonials from our clients. Follow The Schossow Group on Facebook and Instagram: @theschossowgroup.
Molly Petrelli is a REALTOR and part of The Schossow Group. As a proud Colorado native, her knowledge of Denver-area neighborhoods, schools and communities ensures she can help her clients attain their goals and dreams. Whether you are brand new to the area or are simply looking for a new place to call home around Metro Denver, she'd be honored to earn your trust and help make your home dreams a reality. Contact Molly directly at [email protected] or 720.373.1475.