Is Now the Time to Purchase Your Investment Rental Property?
Key steps and things to consider with the Colorado market when purchasing a second home
Molly Petrelli, The Schossow Group
January 20, 2022
If you are anything like our family, perhaps you are likely settled in your long-term home and you don't have any real interest in real estate right now. Before you dismiss it completely, a second home can be one of the most lucrative "side gigs" you can have. Did you know that an astounding 90% of millionaires become so through investing in real estate? Ok, maybe you aren't looking to become a millionaire but I think we can all agree that some passive income would be nice whether to save for retirement, plan for college or build long-term wealth. A recent Gallup poll rated real estate as the best long-term investment for the eighth consecutive year.

Investing in real estate can be one of the safest and fastest ways to build your wealth, and adding a secondary cash-flow rental property can accelerate that growth. Monthly rents, tax breaks, equity and the aforementioned passive income are all benefits that come with real estate investment. In 2022, uncertainties over the cryptocurrency markets (down over $1 billion since all-time highs) and the probability of rising interest rates make real estate look like an even more stable investment option.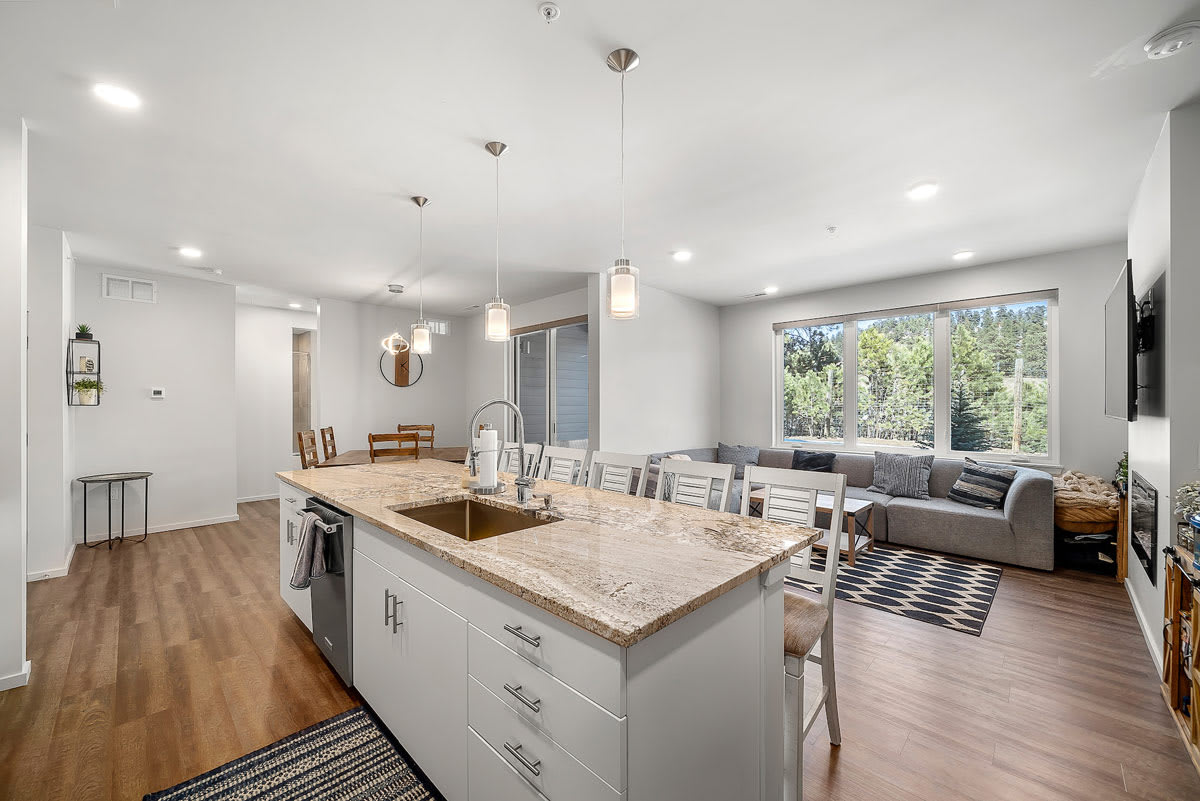 Colorado homes, townhomes and condos such as this one in Evergreen, sold by The Schossow Group, are in high demand.

Across the nation, the real estate market is still showing consistent appreciation. In a recent December 2021 survey of Compass agents, 76.6% of agents forecast an increase in prices for 2022 and an equal number predict an increase in rent prices for 2022. Personally, I would be shocked if both of those didn't happen.

Specifically here in Colorado we are seeing rapid growth with the number of people relocating here every month. Colorado cities consistently rank as some of the best to live in the United States and, in fact, Douglas County is the USA's fastest-growing exurb of the last 30 years. All forecasts point to more of the same around the Denver area, with a shortage of inventory, increasing demand and long-term growth in our beautiful state.
Our record low inventory (only 1,477 active homes in all of the Denver Metro Area in early January 2022 according to the Denver Metro Association of Realtors) has created a backlog of buyers looking for homes. These are prime conditions for rental properties to have great value. With the equity in our homes, and still historically low interest rates, we may have more financial freedom and power than we realize.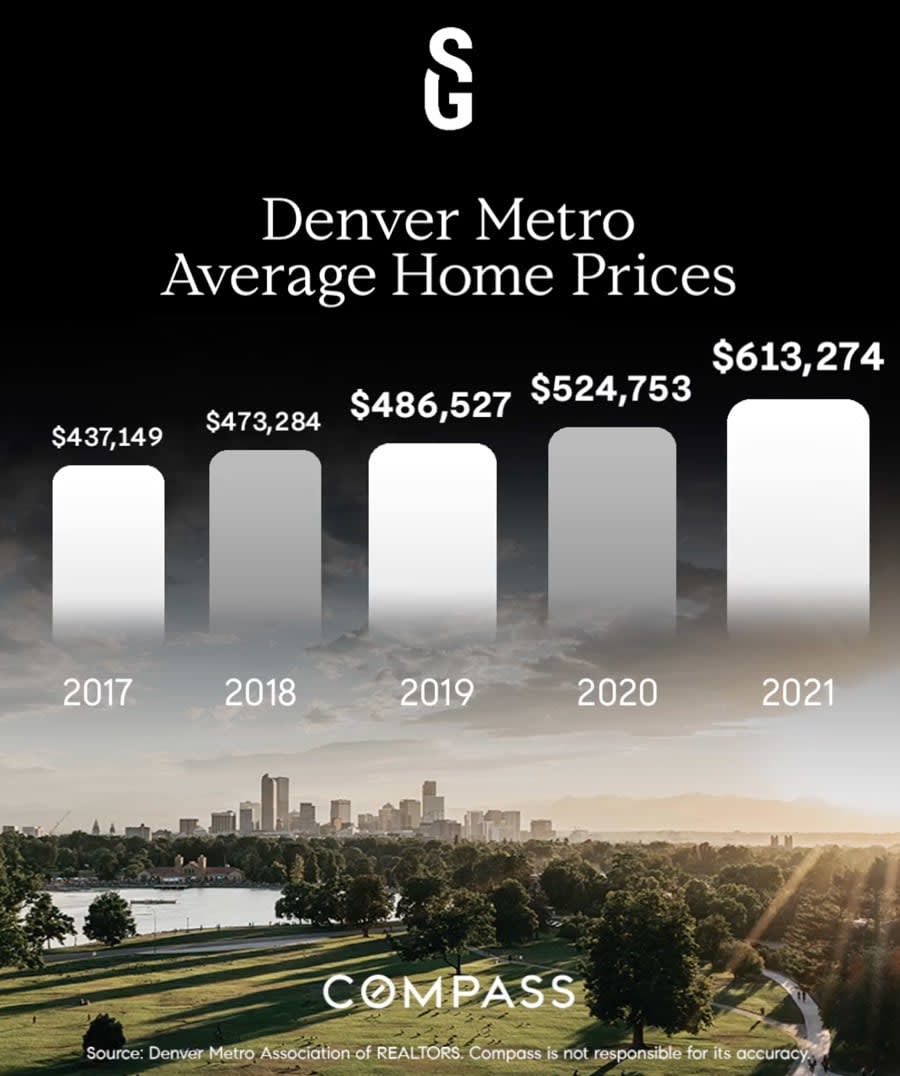 Aside from all of the pros listed above there are a number of other realities that should be discussed and thought out before jumping into the market. Key questions to consider include your down payment, interest rates and other factors. It is required that you have a 20% down payment for a second home and interest rates can run 1-1.5% higher than a primary home loan. Beginning April 1, 2022 for second home loans, the upfront fees will increase between 1.125% and 3.875%, also tiered by loan-to-value ratio. If you have questions about these, we recommend speaking to your financial advisor and we also have preferred lenders who can help you navigate the best path to owning a second home.

Additionally, you will want to determine if you are going to manage the property yourself or hire out a property management company. A management company can eliminate much of the day-to-day stress or time spent with your second home but the fees also can cost 8-12% of the monthly rent. We would also recommend you have both a few months of mortgage payments saved in the event you have any vacant month(s) between renters as well as an emergency fund for bigger repairs on your second home such as heating and air, plumbing repairs or more.
While we certainly can't guarantee the financial success of your investment properties, the realistic potential makes it one to certainly consider. The average price of a sold home in the Denver area has increased 8.9% on average per year since 2017 (DMAR). The yearly appreciation alone may be tempting enough to make the leap of faith. Maybe you have considered purchasing a rental property before but didn't think it was a realistic goal yet or maybe this is the first time you are hearing of all the benefits. Either way I would love to discuss the possibilities with you. Your (second) home dreams may be much closer to reality than you think!

---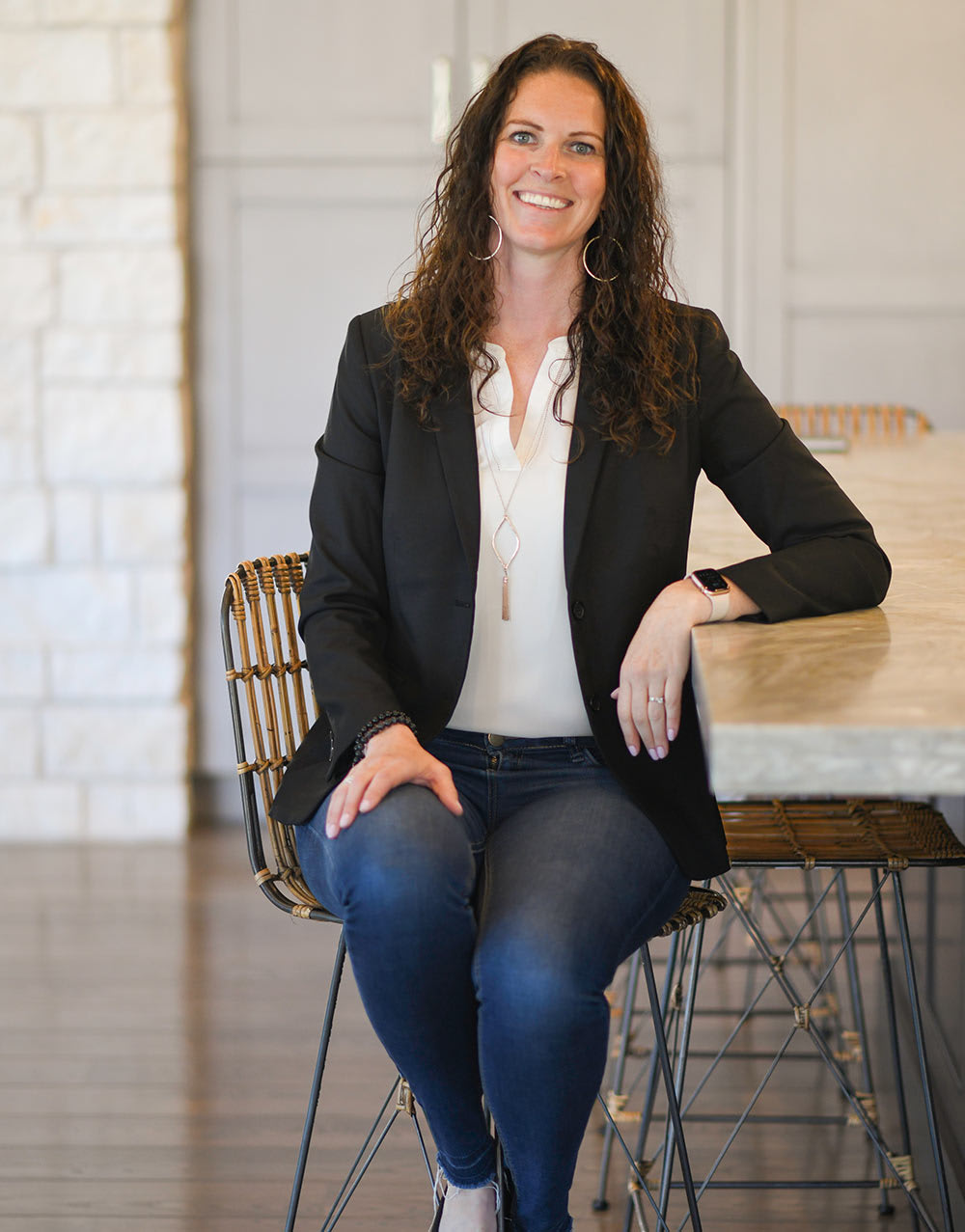 Questions about making a real estate decision? You can search all Colorado homes for sale, learn more about working with The Schossow Group or read testimonials from our clients. Follow The Schossow Group on Facebook and Instagram: @theschossowgroup.
Molly Petrelli is a REALTOR and part of The Schossow Group. As a proud Colorado native, her knowledge of Denver-area neighborhoods, schools and communities ensures she can help her clients attain their goals and dreams. Whether you are brand new to the area or are simply looking for a new place to call home around Metro Denver, she'd be honored to earn your trust and help make your home dreams a reality. Contact Molly directly at [email protected] or 720.373.1475.
---
More from the Schossow Group: