Douglas County Ranks as Nation's Fastest Growing
Home prices in greater Denver Metro area increased 7.9% from $486,543 to $525,007 in 2020.
By Molly Petrelli, February 25, 2021
Pictured above: Highlands Ranch, including the BackCountry community, makes up part of Douglas County just minutes from Denver and the Rocky Mountains. (Image copyright Schossow Group)
While it's no surprise that the areas that make up Metro Denver have experienced big population growth over the past several years, it's still astounding to see some of the numbers. Douglas County, Colorado was the fastest growing 'exurb' in the 30-year period from 1990 to 2019, experiencing 481% population growth during that time.
An "exurb" is generally used to refer to communities that exist beyond the traditional suburban areas but are still economically connected to a large metropolitan area. Other areas among the top 10 fastest-growing counties include Forsyth County (Georgia), Williamson County (Texas), Lincoln County (South Dakota) and Payette County (Idaho). In looking at the data from just the 10-year period from 2010-2019, Weld County, Colorado (surrounding the Greeley area) comes in at #7 on the list, with 28.35% population grown just in that span.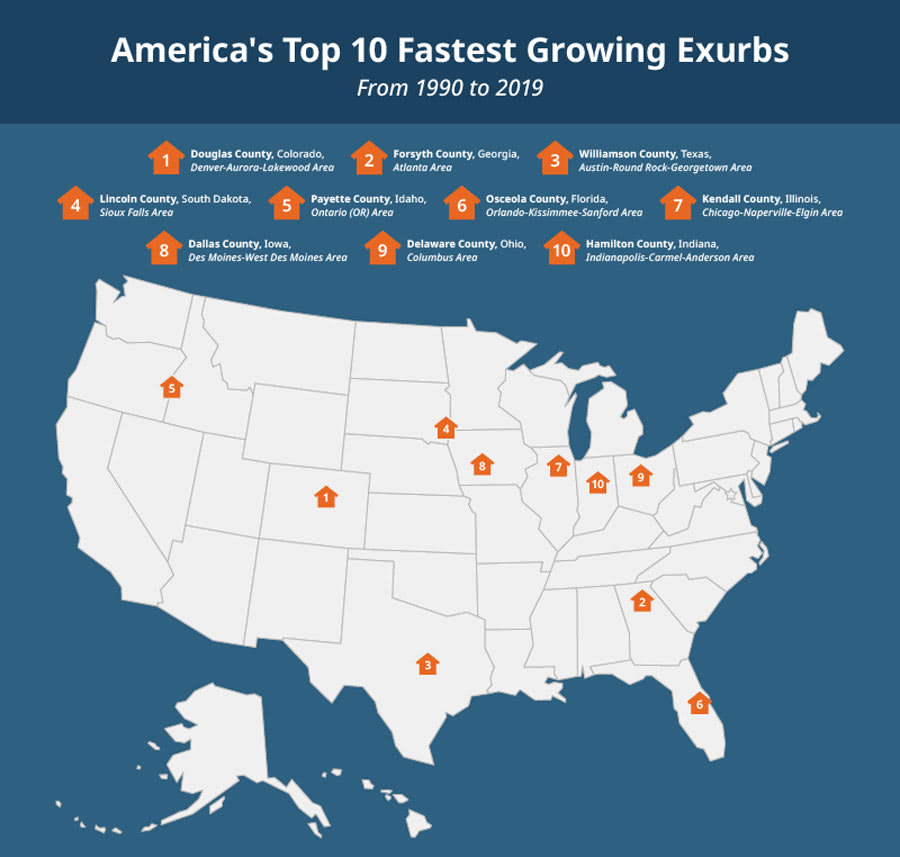 Above: The 10 fastest growing exurbs across the United States from 1990-2019. (Image courtesy CapRelo)
Douglas County consists of either all or part of the following cities: Littleton (including Highlands Ranch), Lone Tree, Castle Rock, Parker, Castle Pines and Aurora. These cities that are part of Douglas County include the following communities and towns: Roxborough, Larkspur, Sedalia, Franktown, Castle Pines, Perry Park, Meridian, Stonegate, Acres Green and more.
According to the United States Census Bureau's 2019 population estimates, the total population for the county was 351,154 with an average of 2.78 people per household. Residents of Douglas County (and many areas of Colorado) enjoy a high quality of life by most measurements including health, income, schools, business and more. In fact, in 2019 U.S. News ranked Douglas County as the #1 Healthiest Community in America based on 81 metrics in 10 categories that shape the core of a community's well-being, from traditional health indicators like cancer prevalence and obesity to social determinants such as crime rates, housing quality and the share of a population living in poverty.
Colorado has long been a home to transplants from out-of-state locations such as California, Texas and Illinois. Over the past year amidst the COVID-19 pandemic, even more new residents have moved to the state looking for a better quality of life and more freedom with a newfound ability and emphasis on working remotely.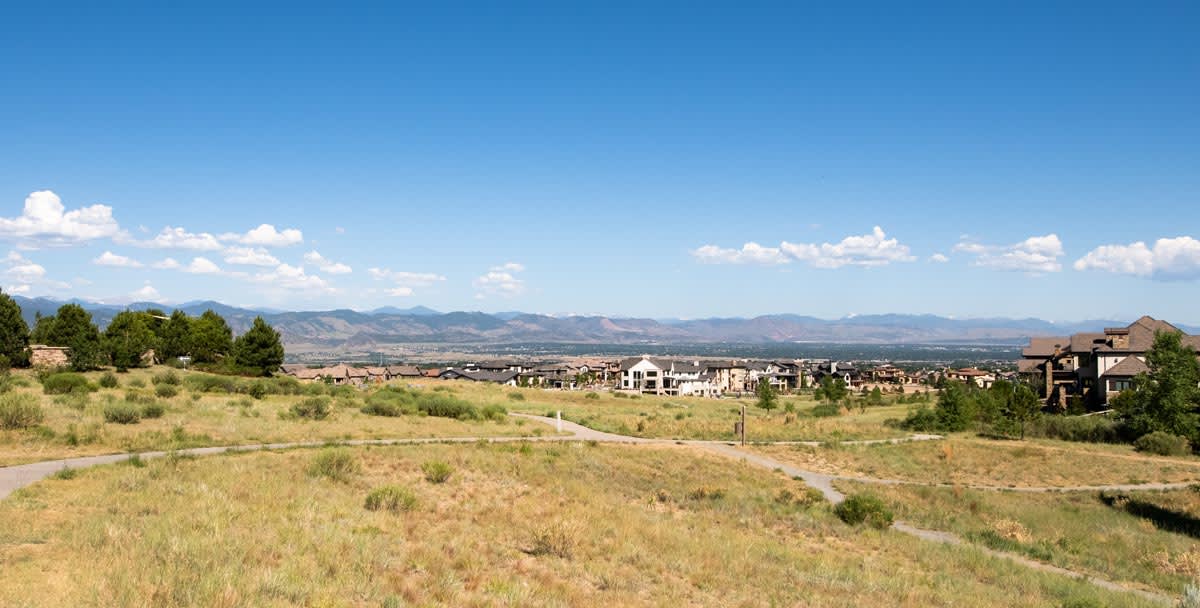 Above: Walking and biking trails weave throughout Douglas County, such as these ones pictured in Highlands Ranch (Image copyright Schossow Group)
From 2019 to 2020, the average sold home price in the Denver Metro Area (including 11 counties) increased 7.9% from $486,543 to $525,007. Single-family home prices rose $48,366 during that time period with an average sold price of $583,840*. With both inventory and mortgage rates at historic lows and demand to live in the state continuing to rise, we don't expect the growth around our area to slow down anytime soon as new housing, businesses and construction stretches miles wide up and down the I-25 corridor from Colorado Springs up to Fort Collins. The secret has long been out about Colorado and the state we are proud to call home.
Within the Schossow Group are five proud residents of Douglas County. The knowledge and expertise within our community adds to our expertise in the local real estate market throughout the county and we are actively involved in many facets of the Douglas County community including the local businesses, schools, restaurants, churches and more that reside in our beautiful state of Colorado home.
*Source: REColorado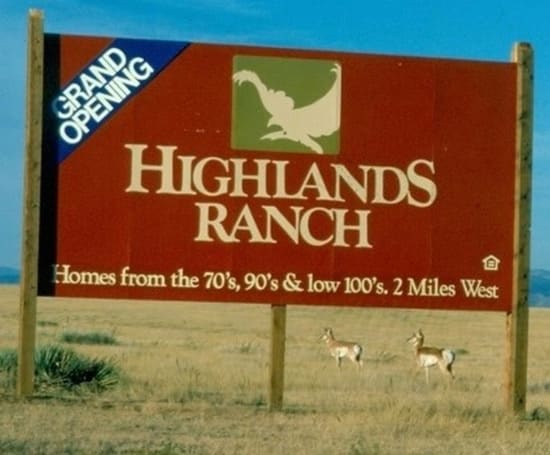 Above: A sign from the early days of Highlands Ranch (Image courtesy Instagram: @intheranch)
---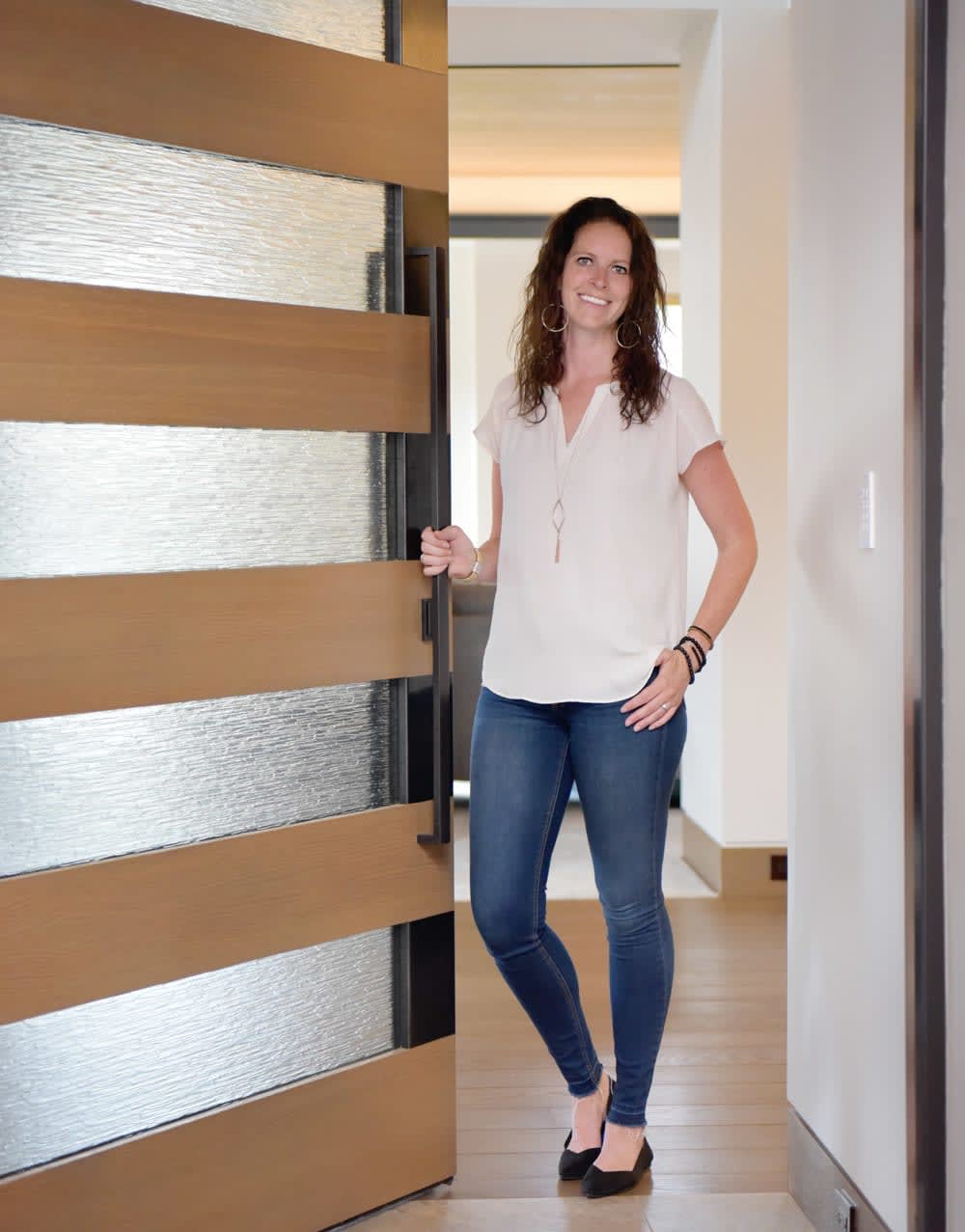 Questions about making a real estate decision? You can search all Colorado homes for sale, learn more about working with The Schossow Group or read testimonials from our clients. Follow The Schossow Group on Facebook and Instagram: @theschossowgroup.
Molly Petrelli is a REALTOR and part of The Schossow Group. As a proud Colorado native, her knowledge of Denver-area neighborhoods, schools and communities ensures she can help her clients attain their goals and dreams. Whether you are brand new to the area or are simply looking for a new place to call home around Metro Denver, she'd be honored to earn your trust and help make your home dreams a reality. Contact Molly directly at [email protected] or 720.373.1475.
More from the Schossow Group: