Tips for Growing a Seed Garden in your Colorado Home
It's Easier Than You Think. Here's What You Need to Know...
The Schossow Group
March 8, 2023
As winter turns to early spring here in the Denver Metro, perhaps you are looking for a way to encourage spring to move in a bit quicker. There is no better way to feel the promise of warmer days than to start a seed garden in your home and watch it grow! Nurturing what will become crisp delicious summer and fall meals on your patio is sure to be motivating and uplifting during this chilliest season. When you start a seed garden, you have a simple and inexpensive way to enjoy more plant varieties and benefit from having plants in your home (even if they are only short term guests.) See all the benefits of adding house plants to your Colorado home. Plus, the experience can be fun, rewarding, nutritious and educational for your and your family.
According to this Colorado Vegetable Guide published by Colorado State University, vegetables which can be successfully grown in your Colorado garden include tomatoes, carrots, asparagus, cucumber, lettuce, spinach, squash, onions and more.
So, where do you start? You will need the following items to start your seed garden:
Seeds

Seed Trays / Containers

Soil

Sunlight

Warmth

Water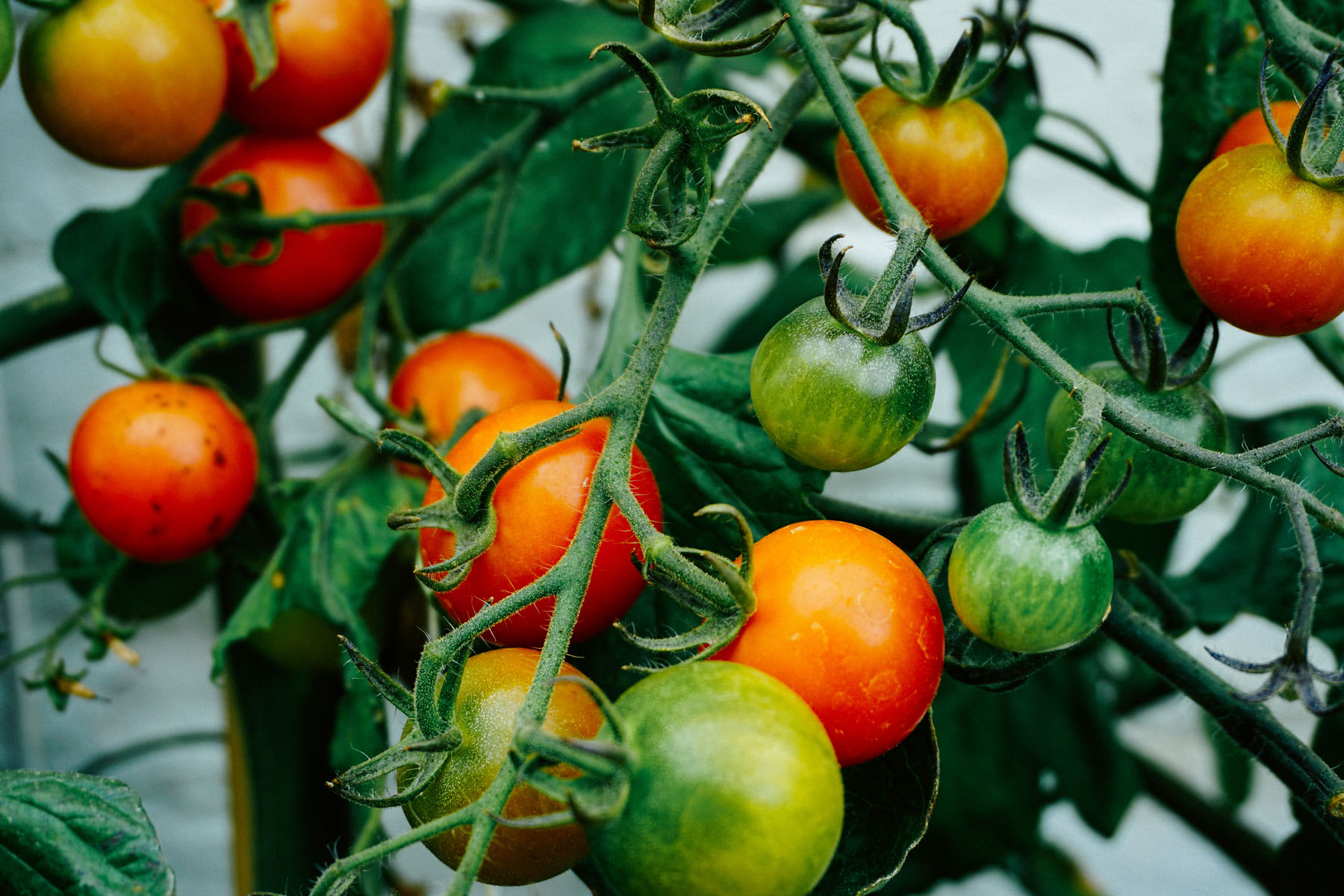 Above: Imagine summer salads, burgers and other meals topped with tomatoes grown in your own Colorado vegetable garden. Starting a vegetable garden can be fun, rewarding and nutritious.

Seeds can be started in trays or containers found around the household – plastic trays or cups, egg cartons, paper towel rolls (cut to size) and the like or in seed starting trays from your favorite garden center. Whatever container you choose be sure it has holes for drainage. Being able to research and select your seeds gives you so much more choice, there are countless tomato varieties and your local nursery might only offer a few. In addition, it has been shown that the first few weeks of a plant's life will determine how healthy and productive it will be months later (think of those yummy summer salads) when you are ready to harvest.
Once you have selected your seeds, soil is the next item to put some thought to. Be sure to buy a good, seed starting mix from your local nursery or hardware store.You can use your local soil and add the mix to it but you may not get the best result…plus it may be frozen under snow! Even in winter Colorado gives us all we need in sunlight, warmth and water categories so you should be all set there.
Now that you have everything you need…How do you start this seed garden?
Fill your seed containers or trays all the way to the brim with your seed soil. Water the soil outside with a watering can or inside with several pumps with a spray bottle. The soil needs to be saturated with water. Make a little hole in the center of each container about 1/4" deep…a pinky finger to the first line works great (and is a super fun way to get children involved.)

Place a single seed into each hole. Seeds are small but trust that small can become mighty with the right care. If you drop more than one, it isn't the end of the world - you may just have to thin the plant out later. Once you are done placing seeds, add a fresh layer of soil ensuring all your seeds are covered. Water the fresh soil with a spray bottle to make certain all soil is wet.

Position the tray in a south facing window or under a grow light. Some garden experts cover the seeds lightly with plastic wrap, but you can make that judgment based on where you place the tray.

Monitor and the hardest part…wait. Seeds will typically take anywhere from 3 to 10 days to germinate (once they do, remove plastic.) During that time, monitor your soil moisture to make sure that it doesn't dry out.
Most seeds should be started in mid to late March and transplanted outside after the last chance of a deep freeze…so for us Coloradans after Mother's Day. Did you catch that transplant word? Yes, the whole goal is to get the seeds outside but how do you do that without damaging the plants you've grown over the past several weeks?
"Hardening-off" is an important part of the transplanting process. When it comes time to plant your transplants outside in your garden (after the last chance of a freeze), you need to make sure they are prepared for life outside. You've grown your plants in a controlled environment. If you were to bring your plants directly outside from that environment, they would likely wilt and may die. So, you've got to ease them into it - like several practices before a big game or performance. About a week before you transplant them into your garden, bring them outside for short stays (slowly increasing the time) each day and then return them to their indoor home. This will ensure that your plants toughen up without wilting first.
Think of those summer veggies and salads, the knowledge you are eating something you grew yourself and the family fun you'll have a long the way. Starting a seed garden does more than fulfill a desire for spring, it creates a harvest of nutrition, dedication and connection for your entire family all centered in your Colorado home. Happy growing.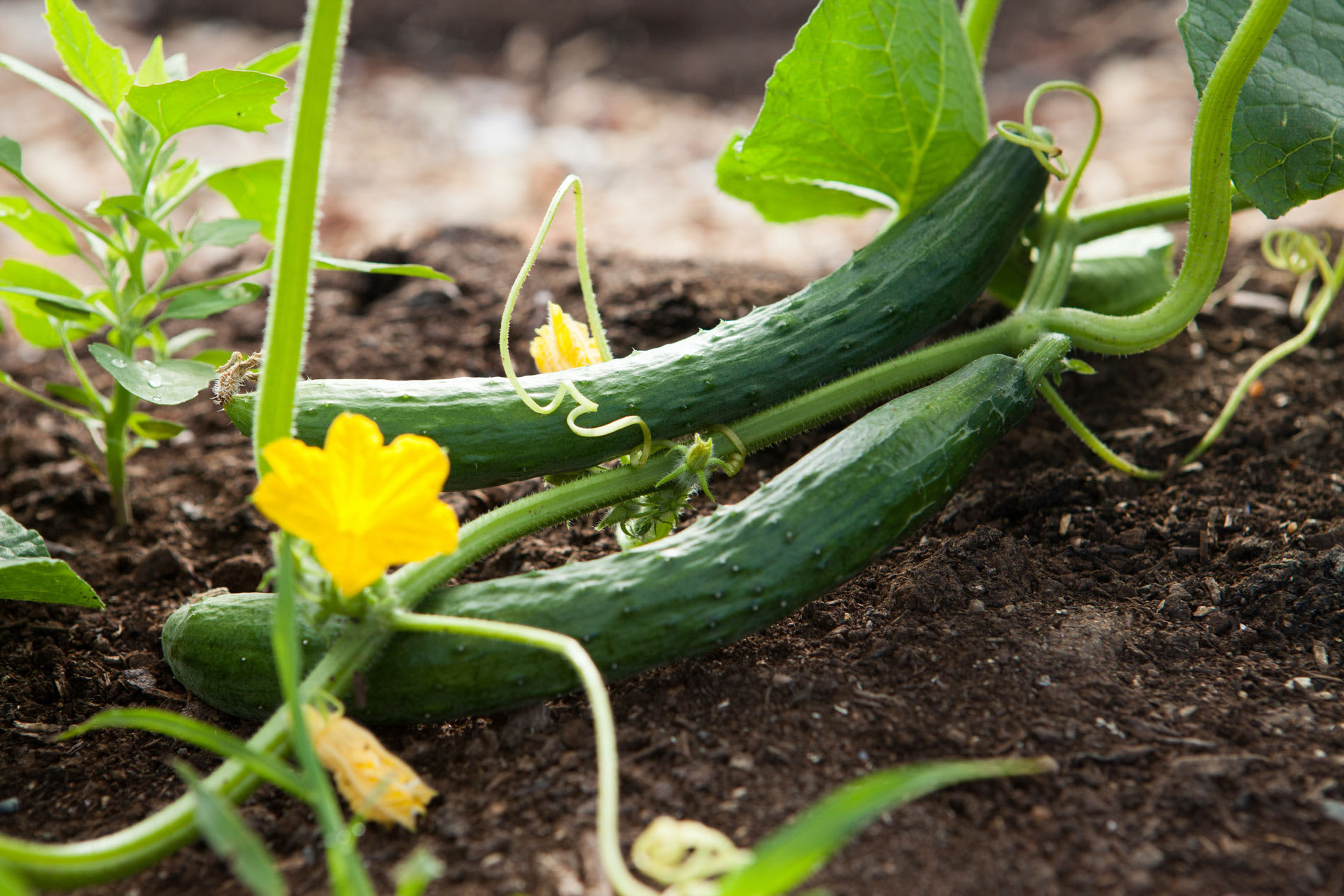 Above: Cucumbers are one of many vegetables which you can start in your seed garden and successfully grow in Colorado. Plus they contain antioxidants, promote hydration, can lower blood sugar and are easy to add to your diet.

---
If you're curious about buying or selling in Colorado, give us a call today and we'll go to work for you. Learn more about our team here or search all Colorado homes for sale.
More from the Schossow Group: