Four Colorado Cities Again Rank As Best To Live in U.S. in 2022-2023 Rankings
Colorado Springs, Boulder, Fort Collins and Denver showcase Colorado as desirable destination...
July 14, 2022
It's no secret to us that Colorado is a desirable place to live. At the Schossow Group, we have spent decades calling our Colorado communities home from the metro Denver area stretching into the foothills and the mountains. When U.S. News & World Report released their "Top 150 Best Places to Live in the U.S. in 2022-2023", it came as no surprise that Colorado cities would make a strong showing for a second year in a row.
From growing cities to mountain towns, the sunshine of our Colorado summers to an endless supply of activities in the snow, the benefits of living in Colorado are many (shh, don't tell too many more people!). With a changing landscape over the last couple of years including more people working from home and prioritizing their lifestyle, the housing market has also been booming here for quite some time. For all these reasons and more, Boulder, Denver, Colorado Springs and Fort Collins all frequented last year's list and each of those four cities returns again in 2022.
The U.S. News & World Report Best Places rankings are based on an analysis of public data and user opinions including:
Job Market Index
Value Index
Quality of Life Index
Desirability Index
Net Migration
From the methodology explanation: "Metro areas in the rankings are evaluated using data from sources including the U.S. Census Bureau, the FBI, the U.S. Department of Labor and U.S. News' own internal resources. This data was categorized into the five indexes listed below and evaluated using a methodology determined by Americans' preferences. The percent weighting for each index follows the answers from a May 2021 public survey in which people from across the country voted for what they believed was the most important factor to consider when choosing where to live."
Above: Pikes Peaks majestically sits behind Colorado Springs, ranked for 2022-2023 as the #2 Best Place to Live in the United States.
Huntsville, Alabama topped this year's list for the first time (it ranked third last year). Here's how the rest of the top 55 U.S. cities ranked:
Huntsville, AL (7.0)

Colorado Springs, CO (6.8)

Green Bay, WI (6.8)

Boulder, CO (6.8)

San Jose, CA (6.7)

Raleigh & Durham, NC (6.7)

Fayetteville, AR (6.7)

Portland, ME (6.7)

Sarasota, FL (6.7)

San Francisco, CA (6.7)

Ann Arbor, MI (6.6)

Naples, FL (6.6)

Austin, TX (6.6)

Des Moines, IA (6.6)

Boise, ID (6.6)

Grand Rapids, MI (6.6)

Madison, WI (6.6)

Boston, MA (6.6)

Washington, D.C. (6.6)

Melbourne, FL (6.5)

Albany, NY (6.5)

Portland, OR (6.5)

Salt Lake City, UT (6.5)

Jacksonville, FL (6.5)

Nashville, TN (6.5)

Pittsburgh, PA (6.5)

Minneapolis-St. Paul, MN (6.5)

Lincoln, NE (6.5)

Omaha, NE (6.5)

Charlotte, NC (6.5)

Hickory, NC (6.4)

Dallas-Fort Worth, TX (6.4)

Knoxville, TN (6.4)

Lexington-Fayette, KY (6.4)

Harrisburg, PA (6.4)

Seattle, WA (6.4)

Myrtle Beach, SC (6.4)

Syracuse, NY (6.4)

Tampa, FL (6.4)

Kalamazoo, MI (6.4)

Cincinnati, OH (6.4)

Rochester, NY (6.4)

Greensville, SC (6.4)

Pensacola, FL (6.4)

Buffalo, NY (6.4)

Asheville, NC (6.4)

Hartford, CT (6.3)

Fort Wayne, IN (6.3)

Charleston, SC (6.3)

Peoria, IL (6.3)

Kansas City, MO (6.3)

Dayton, OH (6.3)

Quad Cities, IA-IL (6.3)

Fort Collins, CO (6.3)
Denver, CO (6.3)
You can view the full list here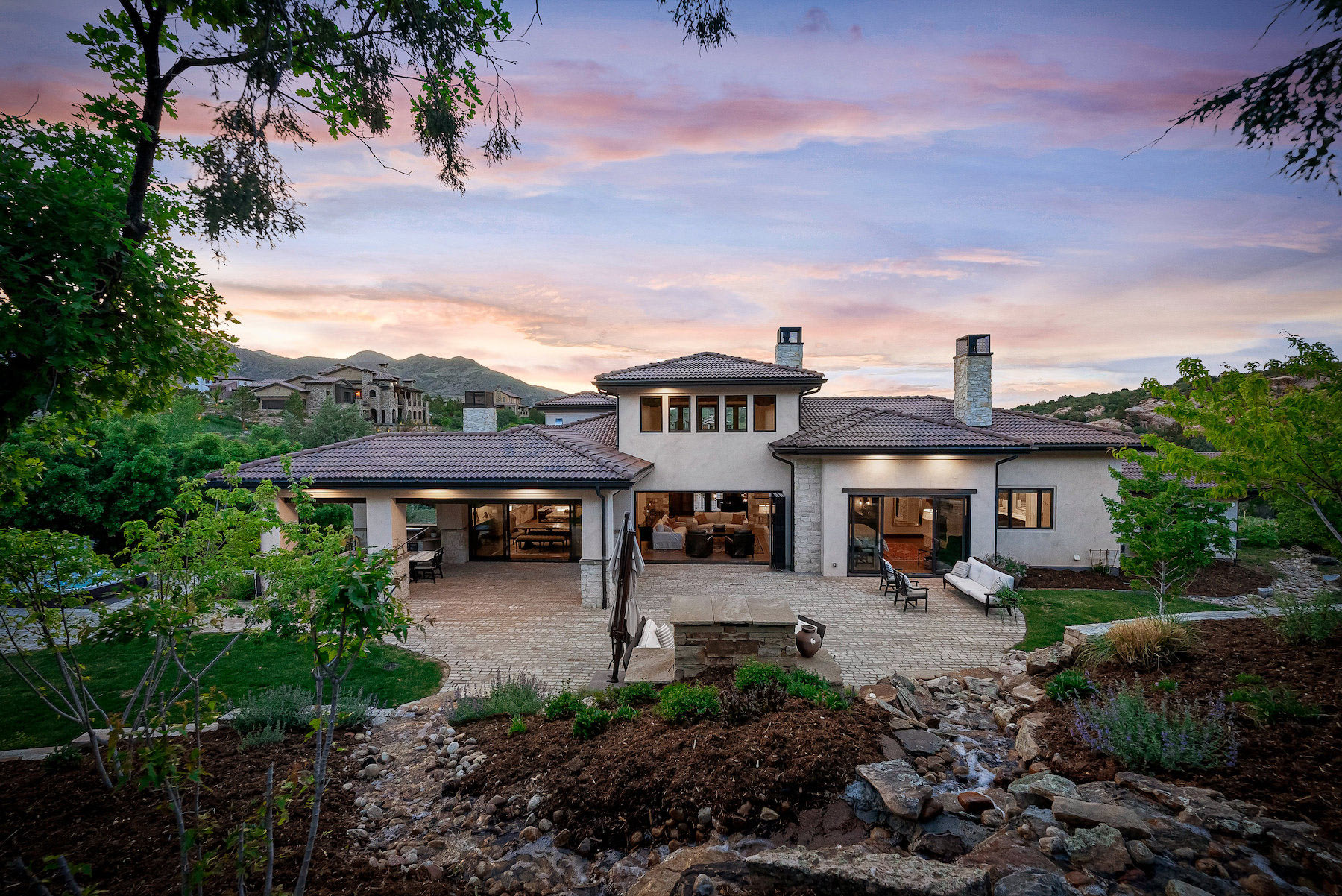 Above: 11164 Beatrice Place, listed by the Schossow Group at Ravenna in Littleton, showcases the beauty of some of Colorado's scenic landscapes.
We can't argue the rankings and we've seen first-hand how our beloved cities in Colorado have become some of the most desired. Across the 11 counties that make up the Denver Metro area (including Boulder and Denver), home prices have risen over 12% in the past year while demand grows and inventory remains low. The average home in the Denver area now sits over $700,000. At the end of June, there were 6057 active listings, up significantly from 2021 but still not near 2019. For reference, the average active listings in June from 1985-2019 is 16,098.
Whether you live in Colorado or are looking to relocate to Denver, our team of Colorado real estate experts (and native Coloradoans) stands ready to assist you and guide you in your home buying or selling process. As part of Compass, the #1 brokerage in market share and sales volume in Denver (source, REColorado) and the United States, we are equipped, connected and prepared to get you the most value for your current home and help guide you to a successful outcome in your next home.
If you're curious about buying or selling in Colorado, give us a call today and we'll go to work for you. Learn more about our team here or search all Colorado homes for sale.
Above: Colorado flags hang above Downtown Denver, which is one of four cities in Colorado ranked for 2022-2023 as the Best Place to Live in the United States.
More from the Schossow Group: