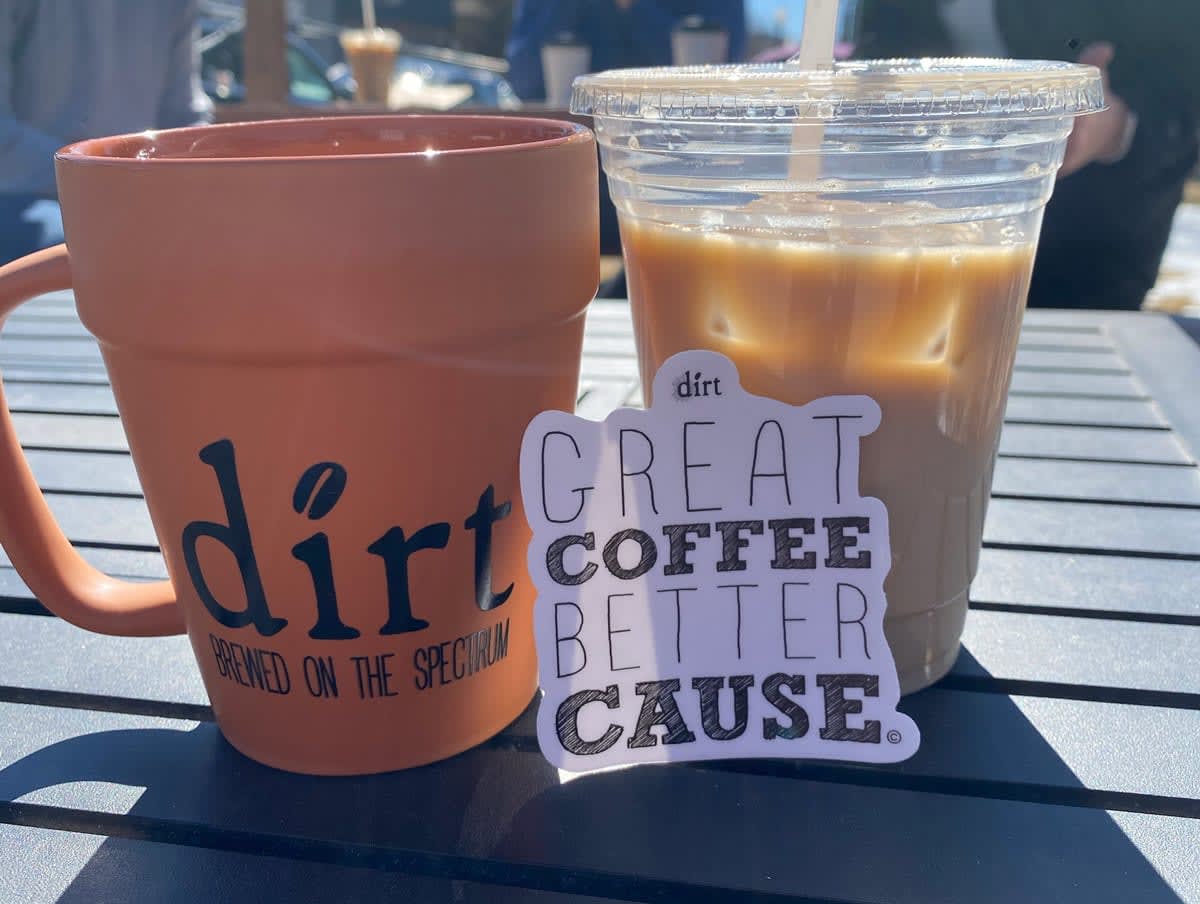 Littleton's Dirt Coffee Serves More Than Just What's in the Cup
March 3, 2021
Pictured above: Dirt Coffee Shop in Downtown Littleton, Colorado.
For many, a daily cup of coffee offers a fresh start to a new and productive day. But what if it could offer more?
In 2013, Dirt Coffee's mobile coffee truck began its operations on a mission to change lives and change minds. Founded by Lauren Burgess, the truck served quality crafted coffee, food and drink with the idea that people with differences deserved better. Each item served helped to employ and empower individuals on the autism spectrum. After successfully operating the truck (which still continues today), the coffee shop with a purpose sprouted into a full brick and mortar store in 2018. In total, Dirt has trained and employed over 100 individuals with neurodiversities while providing over $50,000 in scholarships to families in need and their caregivers.
Despite enduring the challenges of 2020, Dirt continued to pursue its mission. And why wouldn't they? Burgess says, "I admire people with autism; they are resilient, wear their heart on their sleeve, and are the hardest working people I know. They deserve better, period."
In 2020, Dirt served 31,000 cups of coffee (or roughly 85 cups/day) in addition to its other menu offerings which range from espressos, lattes, burritos, paninis and pastries and include craft beer, wines, mimosas and more, in addition to daily and seasonal specials. Per their website, "Dirt breaks the expectation that a good cause comes with a lack of quality." Our Schossow Group team gladly played the part of quality control and we can say that the food and drink passed the test with flying colors.
When asked about the meaning of Dirt and where the name came from, Jenna Franck, Inclusion Employment Coordinator, shared that the name Dirt means so much more. Dirt is "the starting place to grow and to bloom and those are exactly the opportunities they hope to provide to their interns and employees."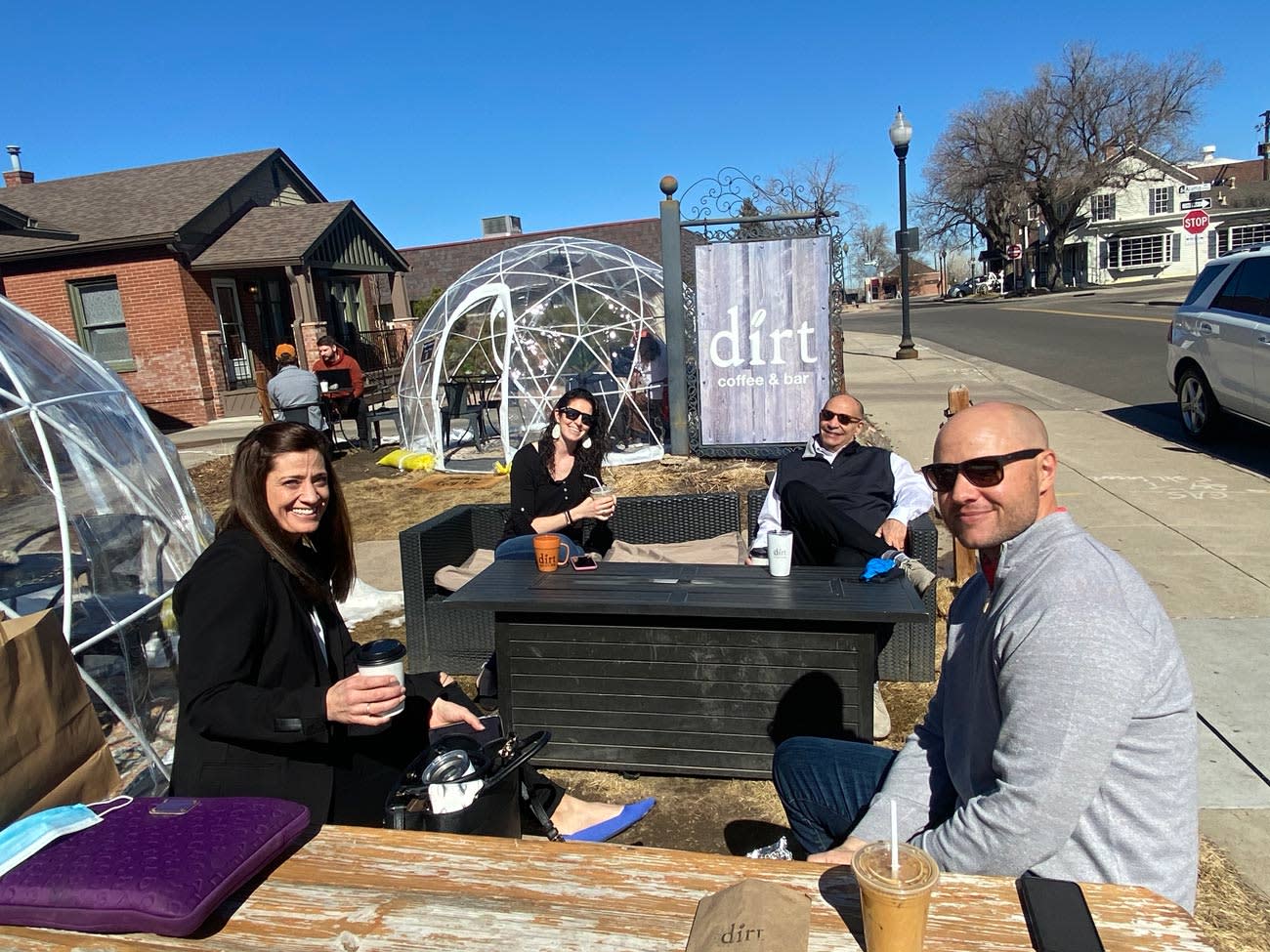 Pictured above: The Schossow Group at Dirt Coffee in Littleton
Interns at Dirt cultivate skills towards competitive and integrative employment for individuals with autism – a segment of the population of which 90% are either unemployed or underemployed. Interns goals include time management, problem solving, customer service and professionalism and, upon graduating from the program, can set their sights on continuing their education and/or working in integrated employment.
A special education case manager who has worked with Dirt adds, "Dirt Coffee exhibits the belief that all people can do amazing things and contribute to their communities. The vocational opportunities they provide set students up for independent success and allows for inclusion of all."
But the benefits of the program aren't just for those who work at Dirt. As part of its mission to employ and empower individuals with different abilities, customers often leave with more than they may have originally come for. The diversity and inclusion that permeates the culture of Dirt changes perspectives on what it means for neurodivergent people to work, live and thrive in a more inclusive future.
Thanks to Burgess and the team at Dirt, the future looks bright. Prior to starting Dirt, Burgess founded and serves as the Executive Director of Garden. Garden's website states it "provides exceptional services & programs for individuals of al ages and abilities. We offer a wide variety of one-to-one & group based programming for children, adolescents & adults year around."
Franck said that although 2020 brought about the obvious unforeseen circumstances, there is much in store for 2021 and beyond at Dirt. Those looking to support the shop and its cause can do so in a variety of ways. The shop itself can be rented out for private events such as bridal showers, meetings or workshops. In addition to the on-site dining, the truck hopes to get back out this year for its normal assortment of farmer's markets, art shows and other events. With its status as a 501(c)(3) nonprofit organization, Dirt also accepts donations which go directly towards its services.
Dirt truly offers something for everyone. Now that's a productive cup of coffee.
---
Dirt Coffee is open daily from 7am - 5pm at 5767 Rapp Street in Littleton. Learn more about Dirt Coffee below. You can also give directly to the non-profit with a tax-deductible donation to make an impact on the lives of individuals with autism.
Website: dirtcoffee.org
Facebook: facebook.com/dirtcoffee
Instagram: instagram.com/dirtcoffeebar
More photos from Dirt Coffee Bar: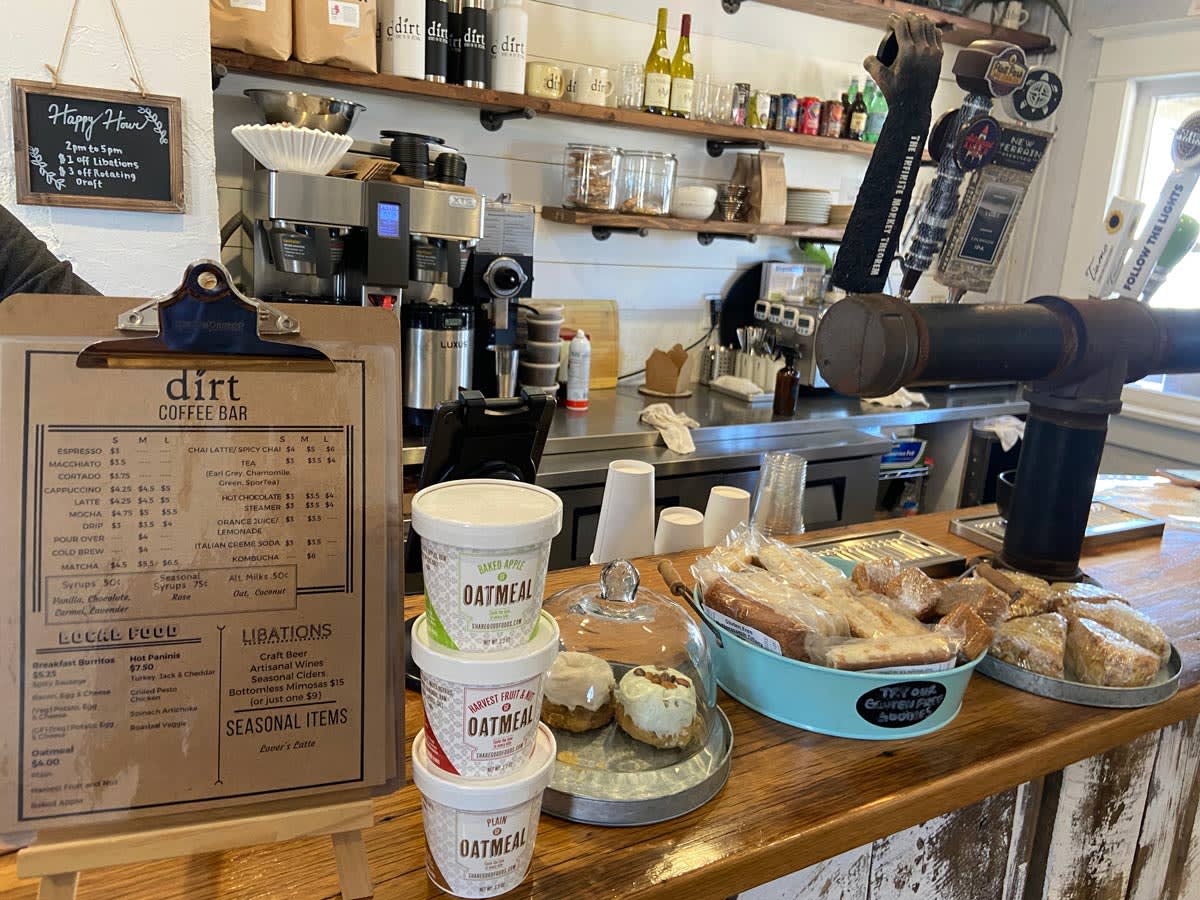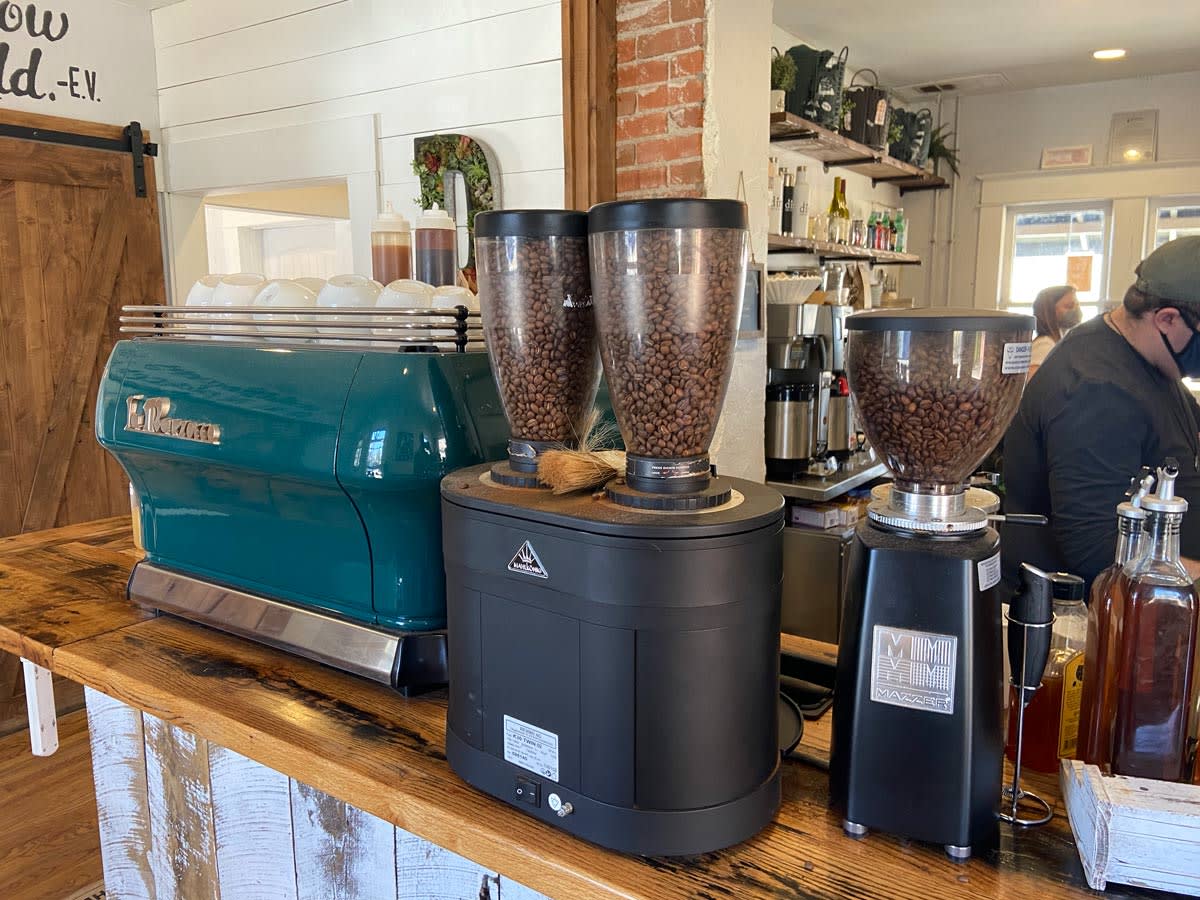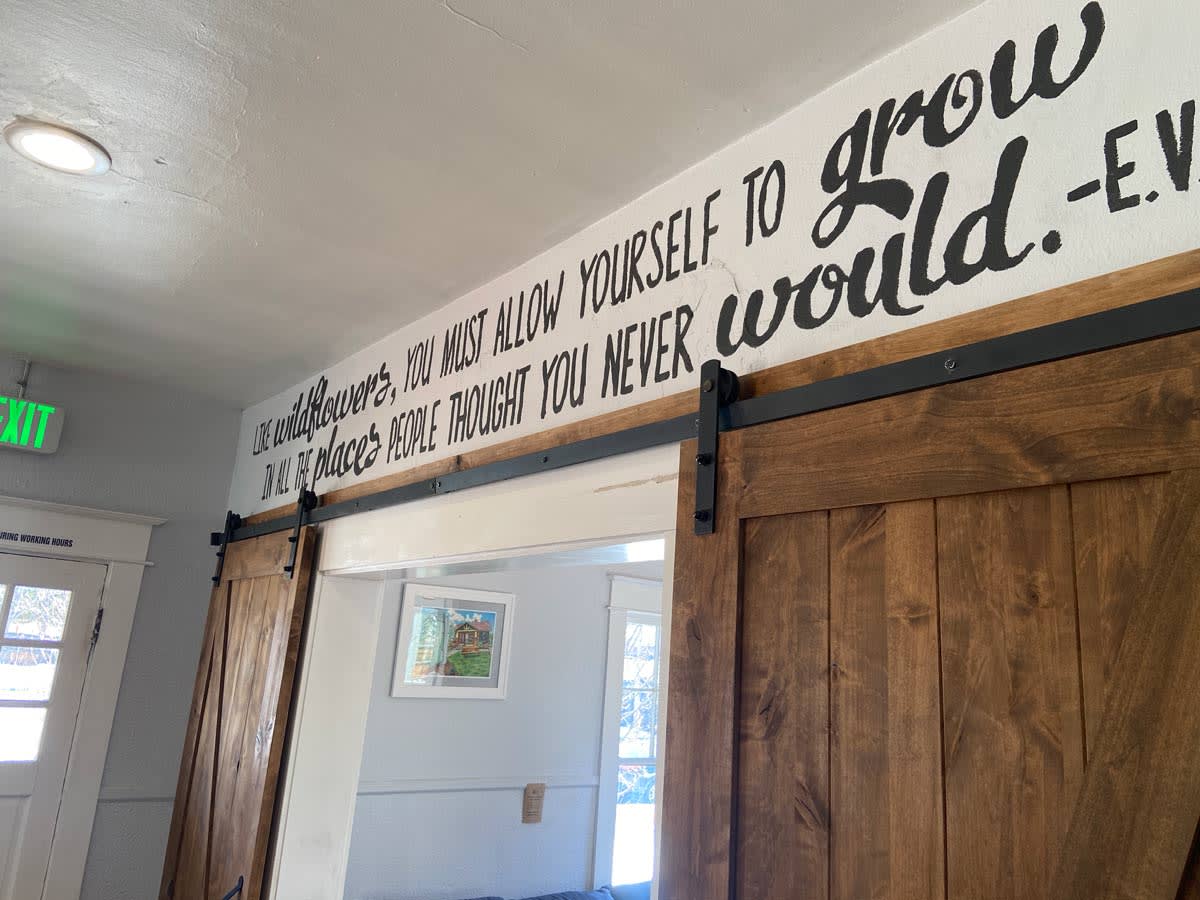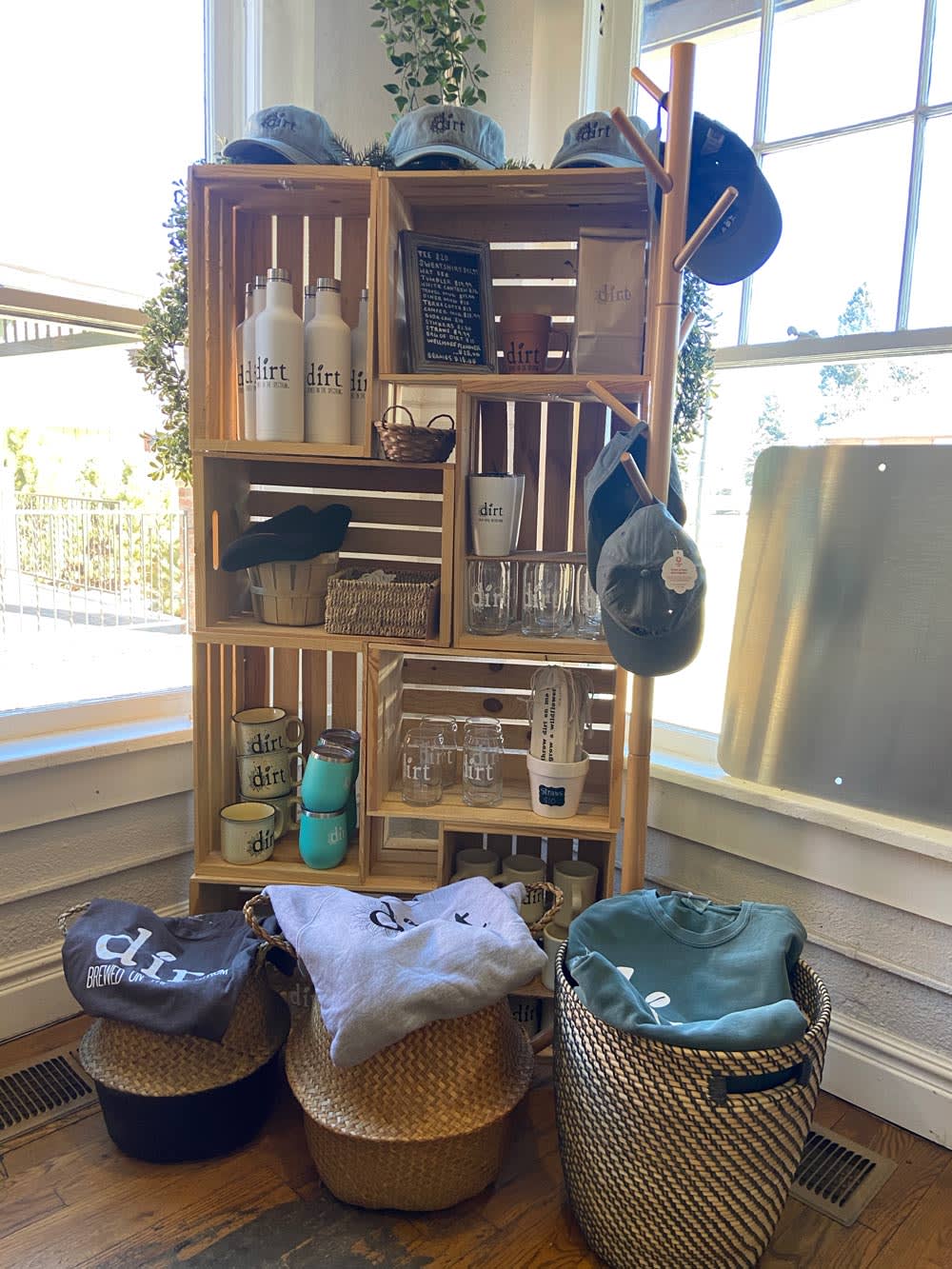 Follow along with The Schossow Group on Facebook and Instagram as we spotlight other local businesses in the Denver community over the coming months. We hope you will join us in supporting these small businesses and if you have a favorite restaurant, shop or Colorado small business you'd like us to feature, simply let us know at [email protected].
Written by Michael Petrelli for the Schossow Group.
Schossow Group Community Spotlight:
Highlands Ranch's Gelato & Co. features handcrafted gelato made fresh everyday (2/10/21)
Littleton's Dirt Coffee Serves More Than Just What's in the Cup (3/3/21)
​​​​​​​Q's Familiar Irish Pub in Littleton Has Been Serving Food, Music and Fun for Nearly 30 Years (2/25/22)