9 Spots to Shop Local Around Denver this Holiday Season
These local Colorado businesses are our top picks for the season...
The Schossow Group
November 9, 2021
This holiday season, like many before, has snuck up on several of us. The joyful (yet often daunting) task of finding the perfect gift can often add stress to a season meant to incite gratefulness and cheer. What's more, the national supply chain crisis has added another obstacle in the way of this holiday season.
Our team at the Schossow Group is passionate about supporting local communities and businesses so we're here to help. We've made a list and checked it twice and these locally owned and operated shops below are some of our favorites and offer unique gifts, services and opportunities to not only purchase a gift but to give your business to a fellow Coloradan. We've even included some of our top picks of locally-owned restaurants for your holiday dining and catering, or even to enjoy while you're out and about!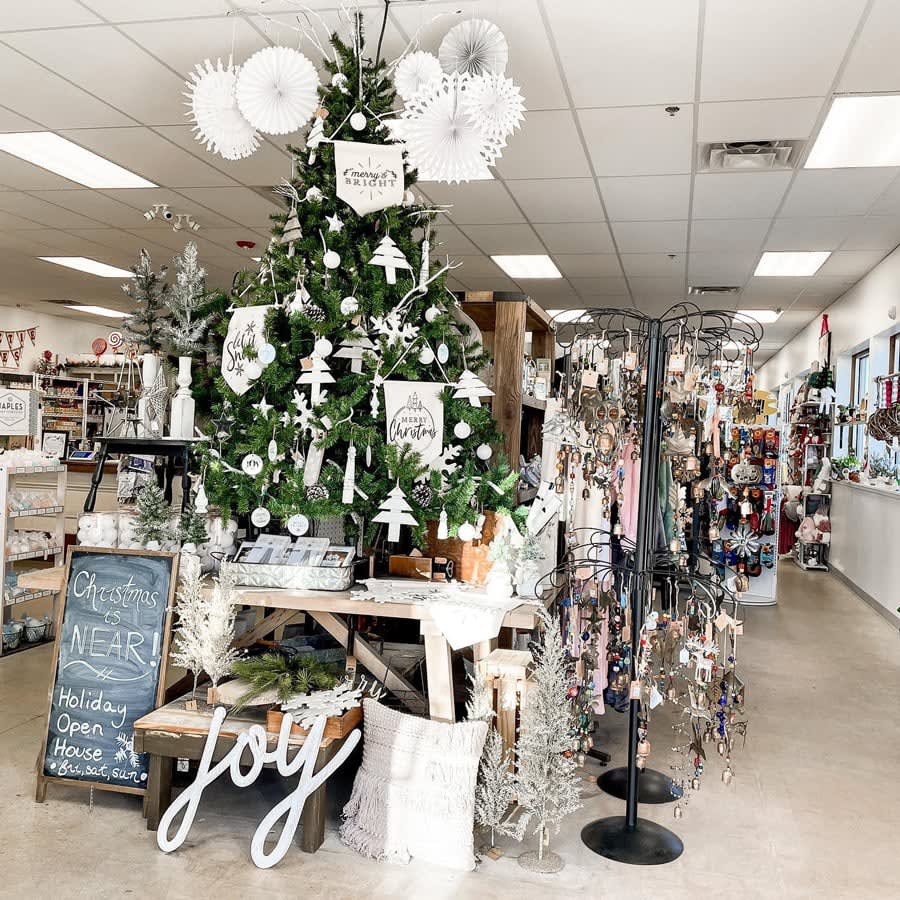 1. Curate Mercantile in Centennial off County Line and University (pictured above) offers more than 100 local small businesses all under one roof! Vendors create their own small shops, selling their one-of-a-kind handmade items, fabulous fashions, specialty goods, food gifts, home décor and so much more. Now offering workshops where you can create a guided piece of your own art for the most special on your list. Open Monday - Saturday 10am -6pm | Sunday 10am-5pm curatemercantile.com
2. Tony's Meat Market has been Colorado's butcher since 1978. With locations in Centennial, Castle Pines and Littleton, Tony's is the place to visit for your holiday ham, turkey, specialty cut meat and unique gift baskets. Online ordering available making one less errand this holiday season! Open Monday - Saturday 8am -7pm | Sunday 9am - 6pm tonysmarket.com

3. The Barn Antiques and Specialty Shops located in historic downtown Castle Rock is not only rich in shops but also in history. Built in 1905 as home to the Douglas County Lumber Company Mercantile. Today, The Barn offers over a dozen specialty shops in fashion, decor, furniture and more that provide "Barn Therapy" to current customers and new alike. Open daily 10am - 6pm. thebarncastlerock.com

4. Gifts From Colorado, a local business since 2001 located in Littleton. Offering beautiful Colorado gift baskets, always made with only local products from fine Colorado companies. They have recently expanded to partner with state wide companies to provide unique gifts made all around Colorado. These items include aspen wood vases, Colorado photography, jewelry, unique Colorado Christmas ornaments and aspen leaf jewelry to name a few. Open Monday - Saturday 11am to 6pm | Sunday 12pm - 5pm giftsfromcolorado.com
5. The Ruffly Rose on Old South Pearl Street makes every arrangement a unique masterpiece. In addition to their fresh flowers, they also offer plants, greeting cards, fun gifts & home decor making The Ruffly Rose your "one stop shop" for every occasion! Open Tuesday - Saturday 10am -5pm | Sunday 10am - 2pm therufflyrose.com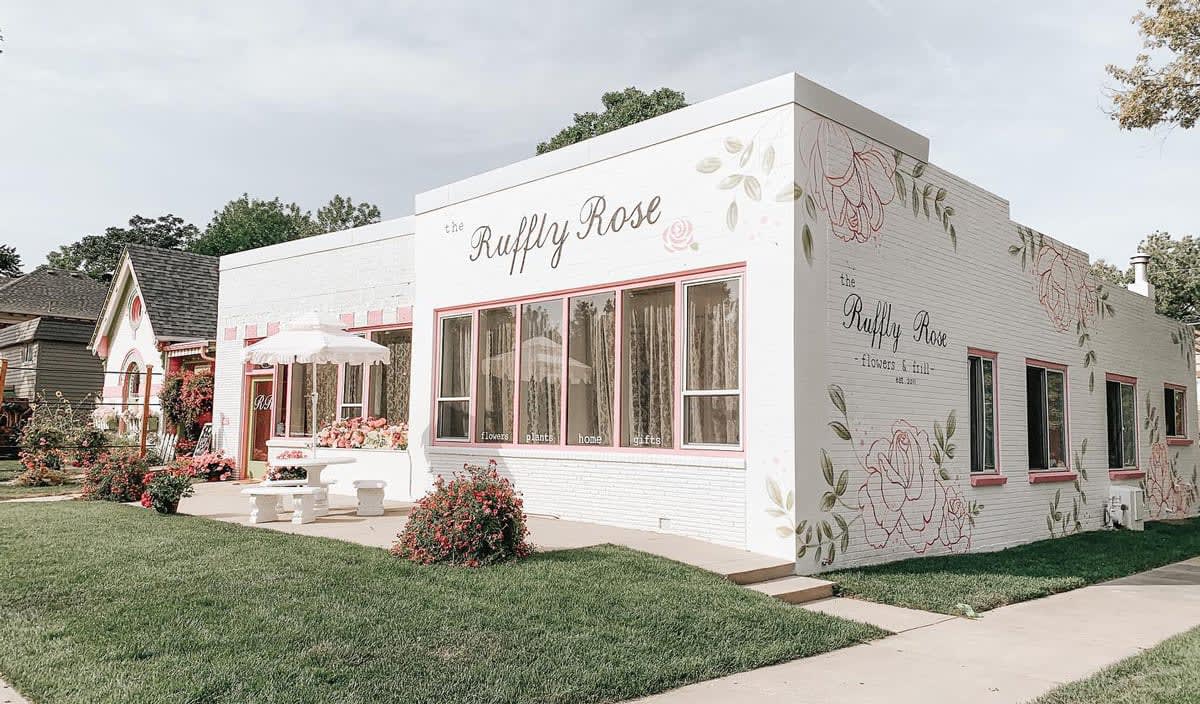 6. With locations in both Littleton and the DTC, Roberts Deli offers authentic Italian cuisine since 1999. Our personal recommendations include the Spicy Chicken Panini and the Reuben. For the kids, their famous selection of old fashioned root beers are always a fun hit as kids can select from several options. Catering options for your holiday party includes all the Italian favorites you'd expect including Baked Ziti, Lasagna, Hoagie Trays, Garlic Knots and more. robertsitaliandeli.com
7. Q's Pub is locally and veteran-owned by friend of the Schossow Group, Jack and Jean Quinlivan. The pub is a self-described "mellow haunt offering bites, live music, trivia nights & a weekend breakfast in casual surrounds." Located off Chatfield Avenue in Littleton, it's one of the most consistent homes of quality live music each weekend and an annual St. Patrick's Day festival. The hand cut Icelandic cod fish tacos are a can't-miss. qspub.com
8. We recently paid a trip to Gelato & Co in Highlands Ranch, but with handcrafted gelato made fresh everyday, it's worth highlighting again and going back to! Family-owned and operated, the shop features gelato, pastries, cakes, tarts, coffee and more made fresh every morning from scratch with real, raw and natural ingredients highlighting the "farm to table" concept using organic products from local farmers whenever possible. colorado.gelatoeco.com/denver/
9. Rocker Spirits is "forged with passion and infused with American spirit" in Littleton, Rocker Spirits is a a microdistillery and whiskey bar featuring food and drinks. Not only that, Rocker's signature award-winning bottle (which took over 100 design iterations) makes a great and unique holiday gift. View the video below to learn about the unique creativity and workmanship that went into Rocker's design. The "Kill Dill" features Rocker Vodka, cucumber, dill, lemon, lime and tonic and is a Schossow Group favorite (so much so that we even featured it at our annual client appreciation party.) rockerspirits.com
While the spirit of the holidays does not reside in the gifts we give, nothing beats a gift that brings joy to someone you love. Whether the gift you are searching for is savory or sweet, sentimental or hysterical, art or bloom these local Colorado business will not disappoint.
---
If you're curious about buying or selling in Colorado, give us a call today and we'll go to work for you. Learn more about our team here or search all Colorado homes for sale.
More from the Schossow Group: