Making Dreams a Reality: A Night of Celebration in Denver at the Dream on 3 Gala
Schossow Group is Honored to Be Presenting Sponsor of Rocky Mountain Dream on 3 Gala
The Schossow Group
March 20, 2023
Saturday, March 11 was a magical night and The Schossow Group is honored to have been the Presenting Sponsor for the Dream on 3 Rocky Mountain Chapter Dream Gala at the Ritz Carlton Denver. The kids were the star of the show signing autographs, leading the crowd in cheers and dances and sharing their stories, trials and hope for the future through their involvement with the Dream on 3 organization.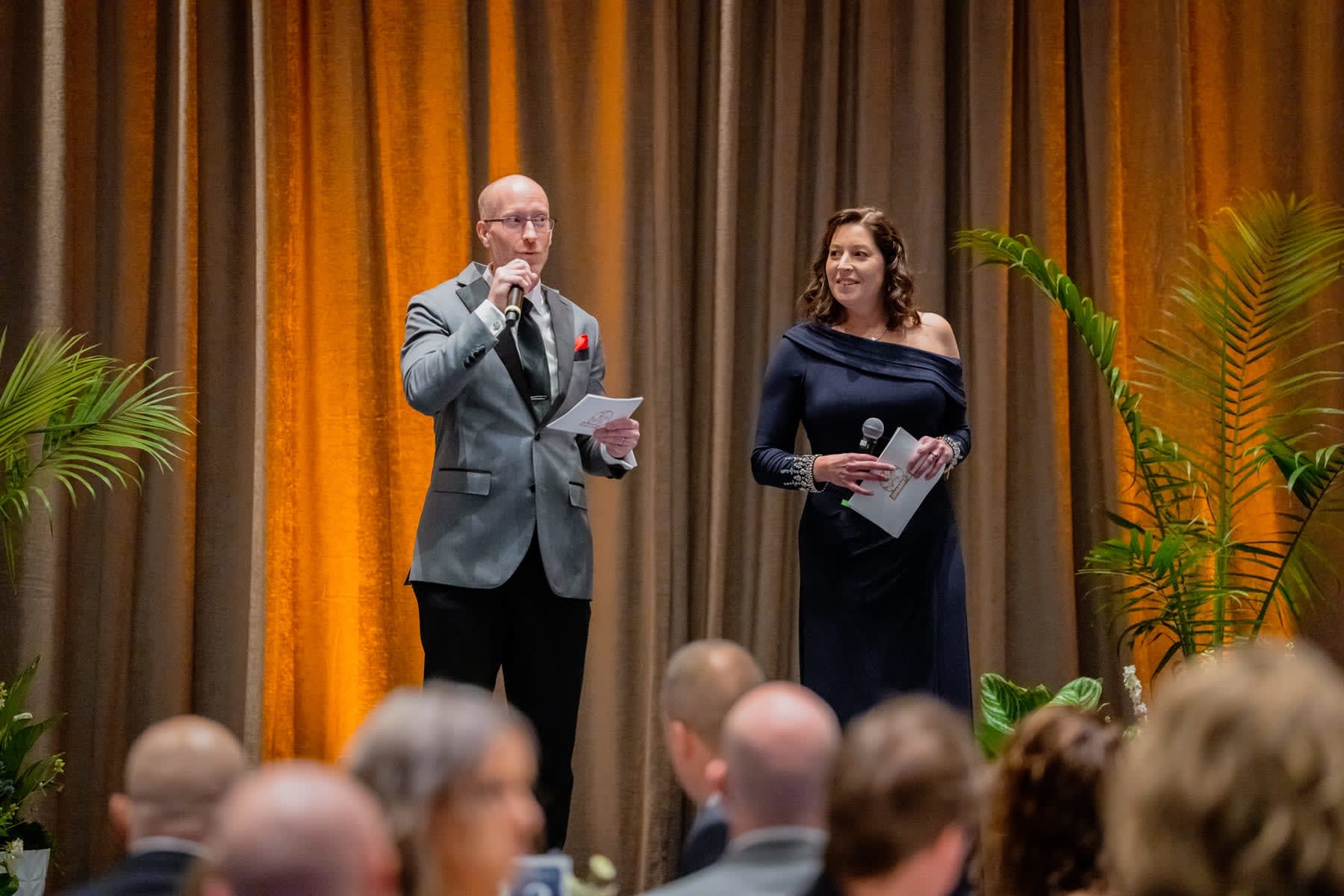 Above: Dream on 3 Founders Brandon Lindsey and Elizabeth Lindsey speak at the Rocky Mountain Dream Gala. Photo courtesy Dream on 3.

Dream on 3 is a nonprofit organization that makes sports-themed dreams come true for kids and young adults with both life-altering medical conditions. The Rocky Mountain Chapter has made recent dreams come true with Simone Biles, the Denver Nuggets, Tom Brady and the Tampa Bay Buccaneers, and the Colorado Avalanche and has a goal of making even more life-changing dreams a reality. Those stories and more were highlighted during the evening as attendees were moved to laughs, tears and plenty of joy for an organization which has both already impacted so many across the country and yet still is growing with the hopes of reaching so many more kids.
The night was emceed by Taylor Kilgore of Fox 31 and attendees included a night full of wonderful food and hospitality at the Ritz Carlton, autograph opportunities with the kids, both a silent and live auction, dancing and a joyous night of coming together as a community to impact lives for the better. Among the highlights of the night:
Shane, who stirred the audience throughout the night into laughter, tears and dancing by sharing he and his brother's story and obstacles overcome. Shane's Dream Experience included a day at Empower Field at Mile High Stadium and a first-class experience with the Denver Nuggets.
Dorian, who lives with a rare form of Leukodystrophy (a genetic disorder that affects the brain), who went on a once-in-a-lifetime trip to Tampa where he not only met his idol Tom Brady but also spent time with a number of Buccaneers players as well as his first trip to the beach, an incredible surprise send off at his school, and countless memories made!
The emotional story of Peyton, a teenage girl diagnosed with Hodgkin Lymphoma, who's inspiring will to win combined with her Dream Experience to the University of Georgia embodies everything Dream on 3 is about. View Peyton's story here (and shown below)
Lucy, whose Dream Experience included a day with U.S. Gold Medalist Gymnast Simone Biles.
Justice and her Dream Experience included a day with the Colorado Rapids and her favorite player Michael Barrios. Justice says she still keeps in touch with the soccer star and their day included having her favorite meal, Chicken and Waffles, together on the field.
A surprise video appearance from Tim Tebow to make the next Colorado dream come true while a total of over $114,000 was raised.
Though these dream experiences may last a day or a weekend, the life-changing hope and encouragement that they bring last for a lifetime. The experiences of joy and hope are upheld by the organizations five core values including servanthood, being mission-focused, acting as a waymaker, inspiration and stewardship.
"As a team, we are proud to give back to our community and support various causes near and dear to our hearts. We couldn't pick a better organization than Dream on 3 since we began supporting them three years ago," says Dale Schossow. "It's an honor to join alongside them and see where they've been and – more importantly – what they will continue to do for kids and the community in the coming years."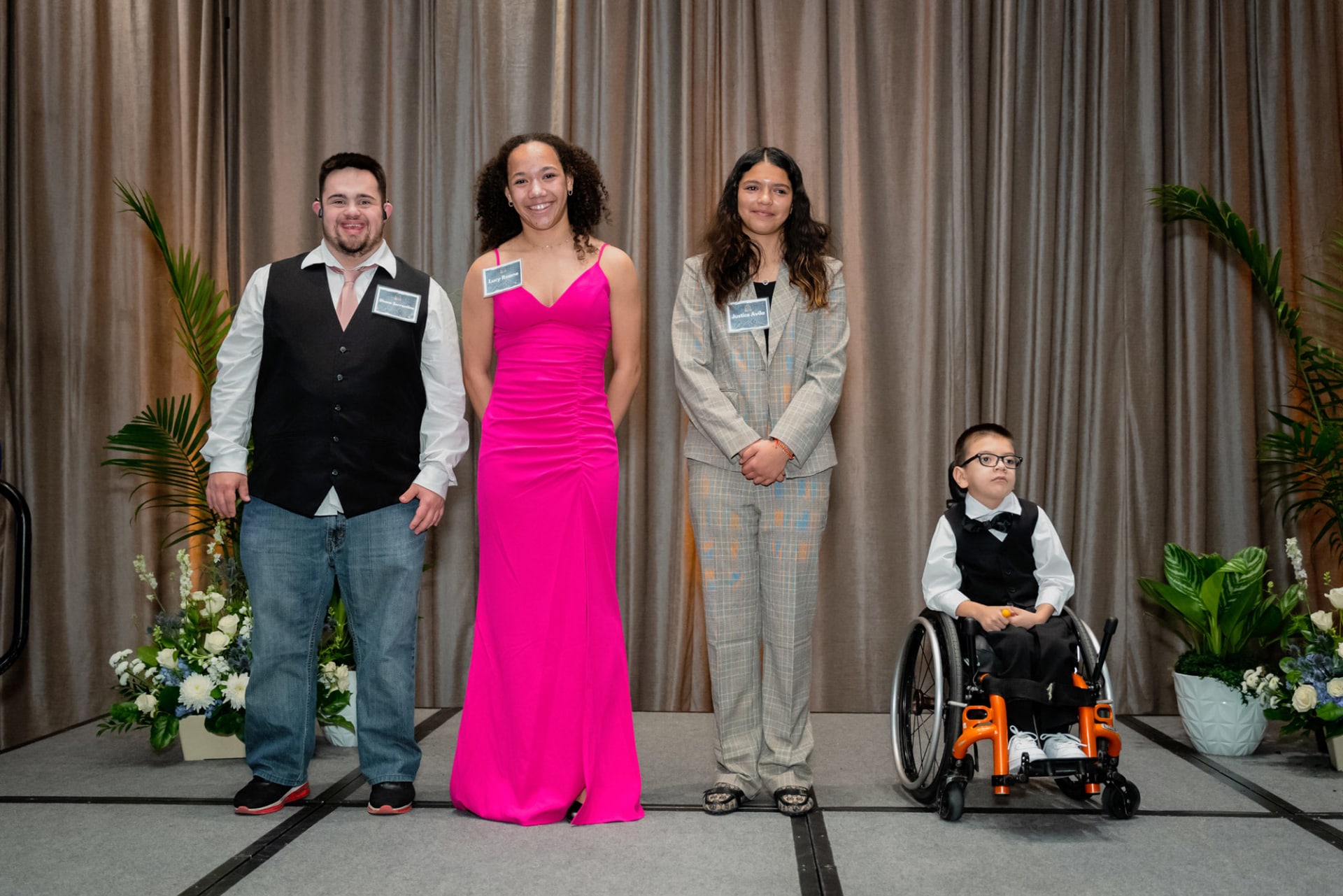 Above: Four of the featured 2023 Rocky Mountain Dream Recipients Shane, Lucy, Justice, Dorian (L-R). Photo Courtesy Dream on 3.
Dream on 3's mottos is "Dream it. Do it. Get Started." They have big dreams and they have certainly gotten started in Colorado in a big way. Whether in the real estate business or in supporting the mission of Dream on 3, The Schossow Group is proud to help in moving dreams forward. We look forward to continuing our partnership with Dream on 3 and other like-minded organizations as part of our responsibility to give back and support our community.
To learn more about Dream on 3 and support their mission, visit dreamon3.org. If you have any questions or interest in getting involved, reach out to us and we'd love to help connect you!
More from the Dream Gala:
VIEW VIDEO HIGHLIGHTS OF THE ROCKY MOUNTAIN DREAM KIDS
VIEW MORE PHOTOS BELOW...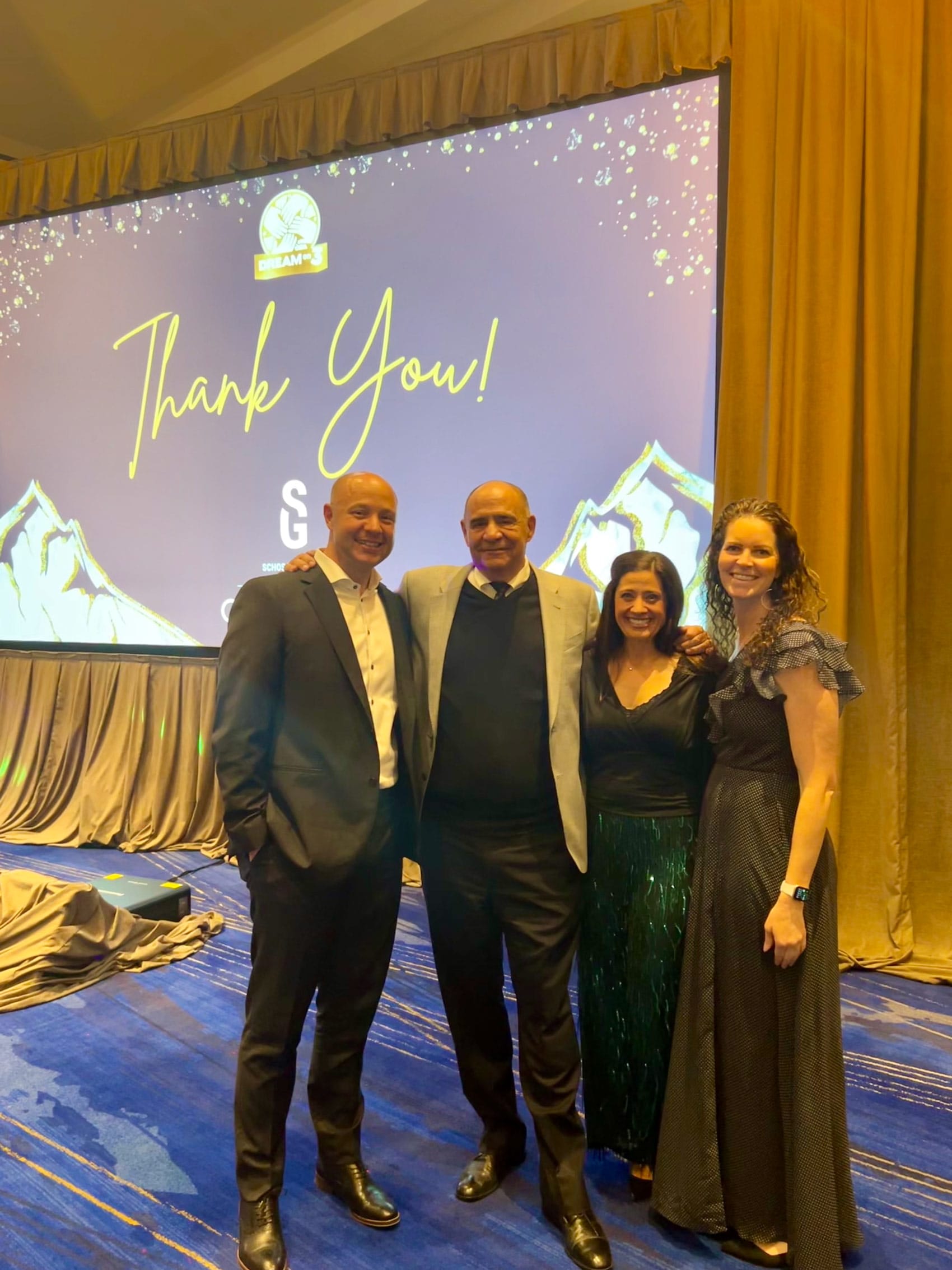 Above: Nick Schossow, Dale Schossow, April Schossow and Molly Petrelli of The Schossow Group with Compass.

Above: The kids were the celebrities at the Rocky Mountain Dream Gala. Photo courtesy Dream on 3.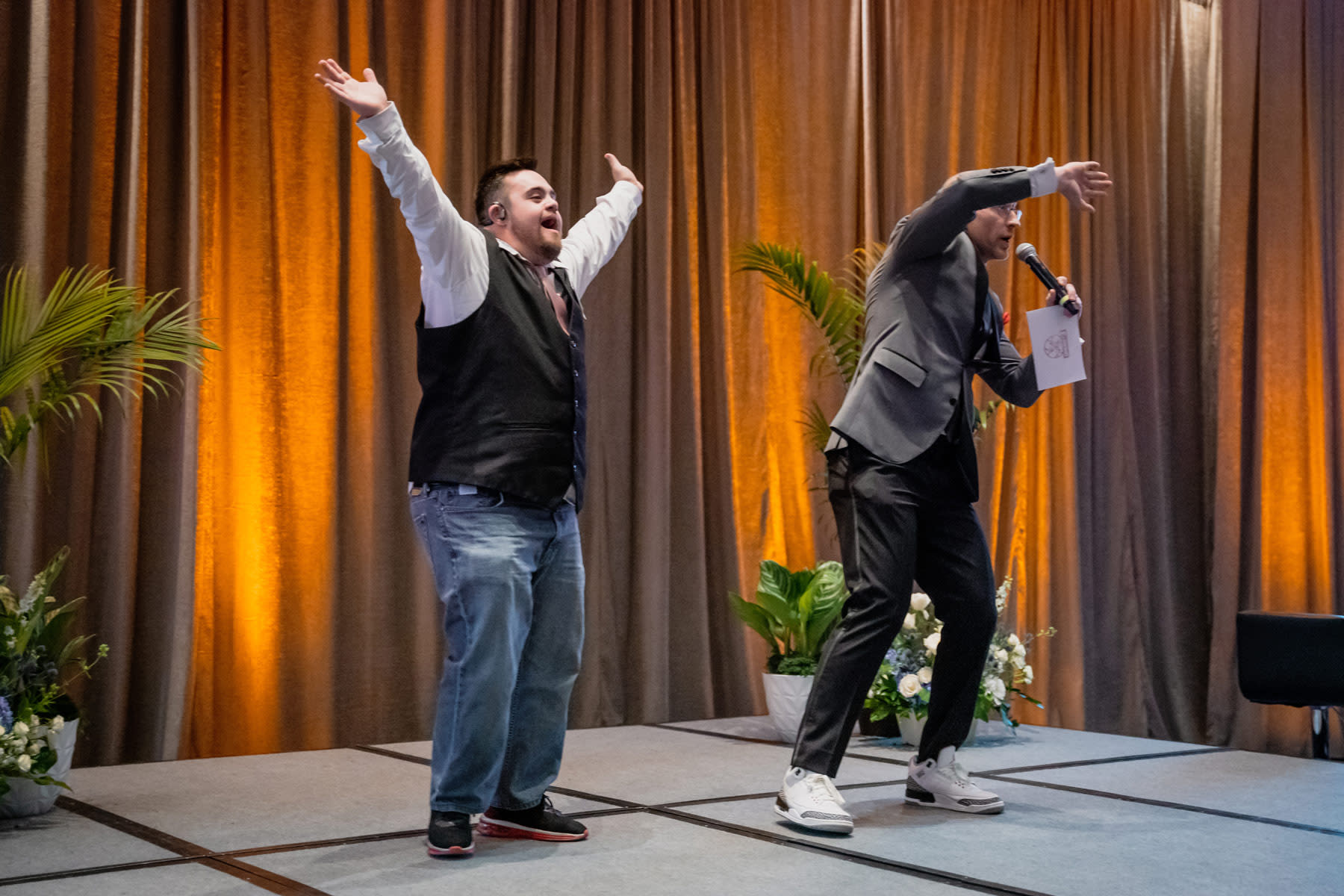 Above: Shane helps lead the festivities which included plenty of joy, dancing, tears and gratefulness. Photo courtesy Dream on 3.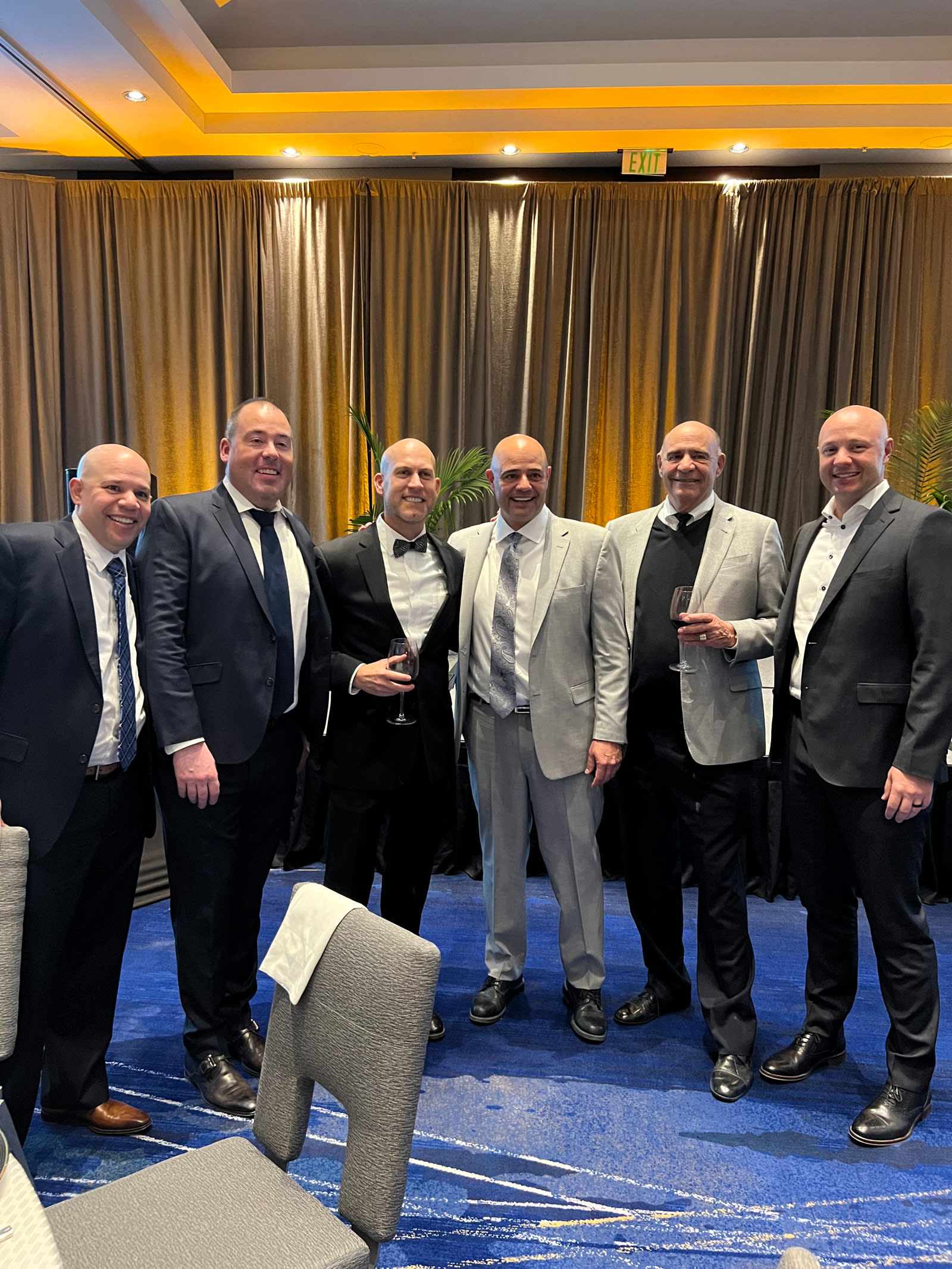 Above: Jeremy Schossow (fourth from left) serves on the board of the Rocky Mountain Chapter of Dream on 3.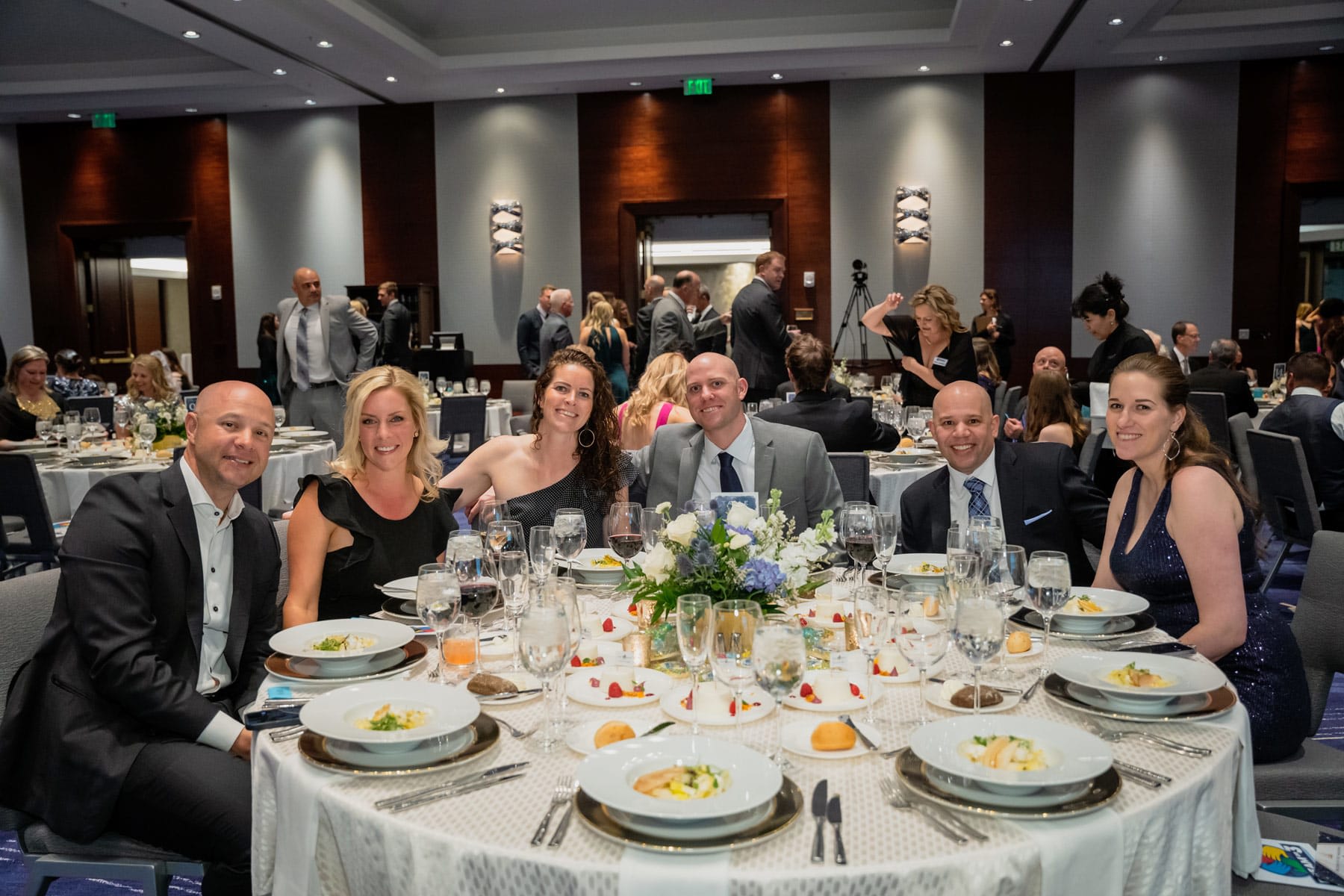 Above: Nick Schossow, Belinda Schossow, Molly Petrelli, Michael Petrelli, Ben Schossow, Kelly Schossow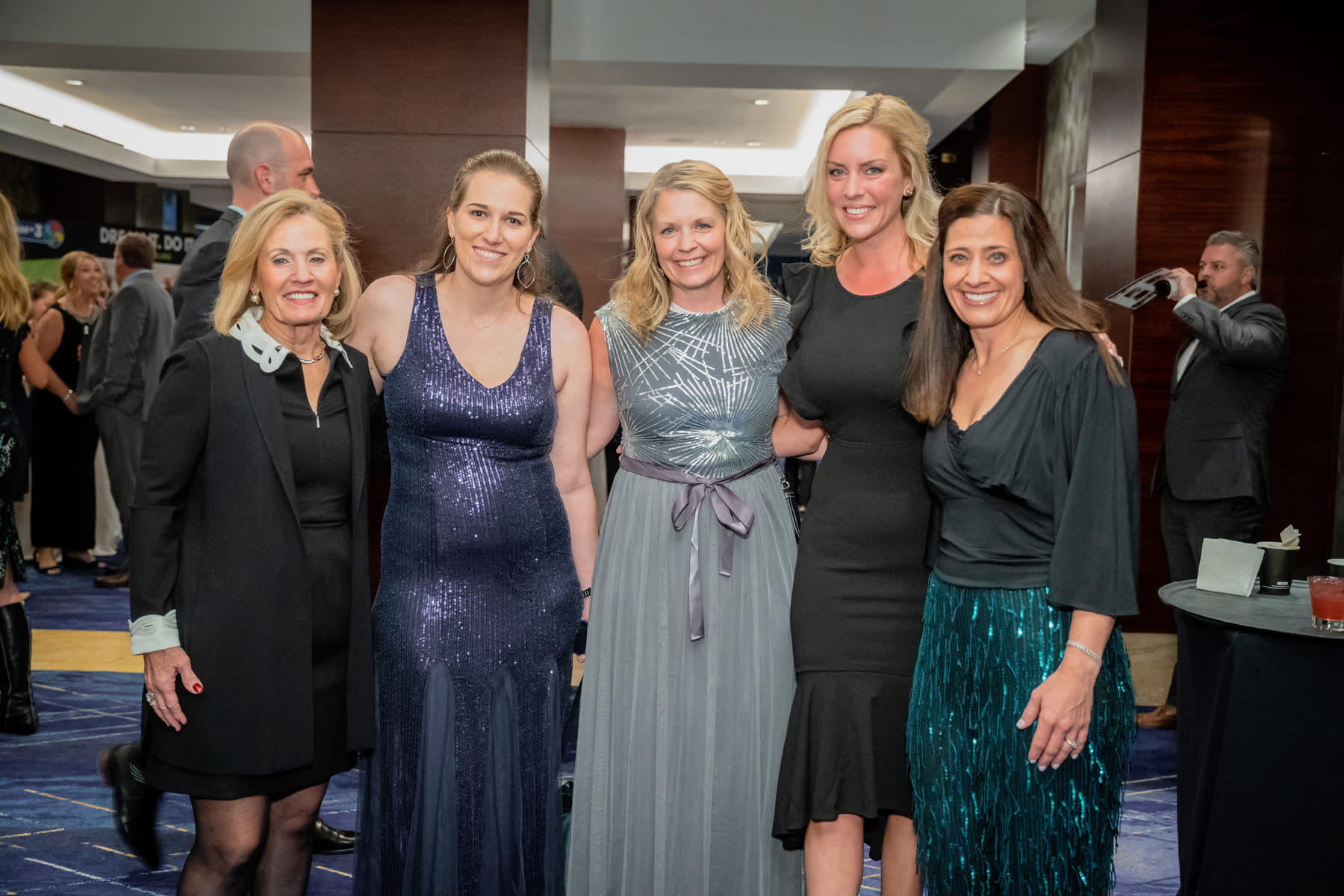 Above: The women of the Schossow family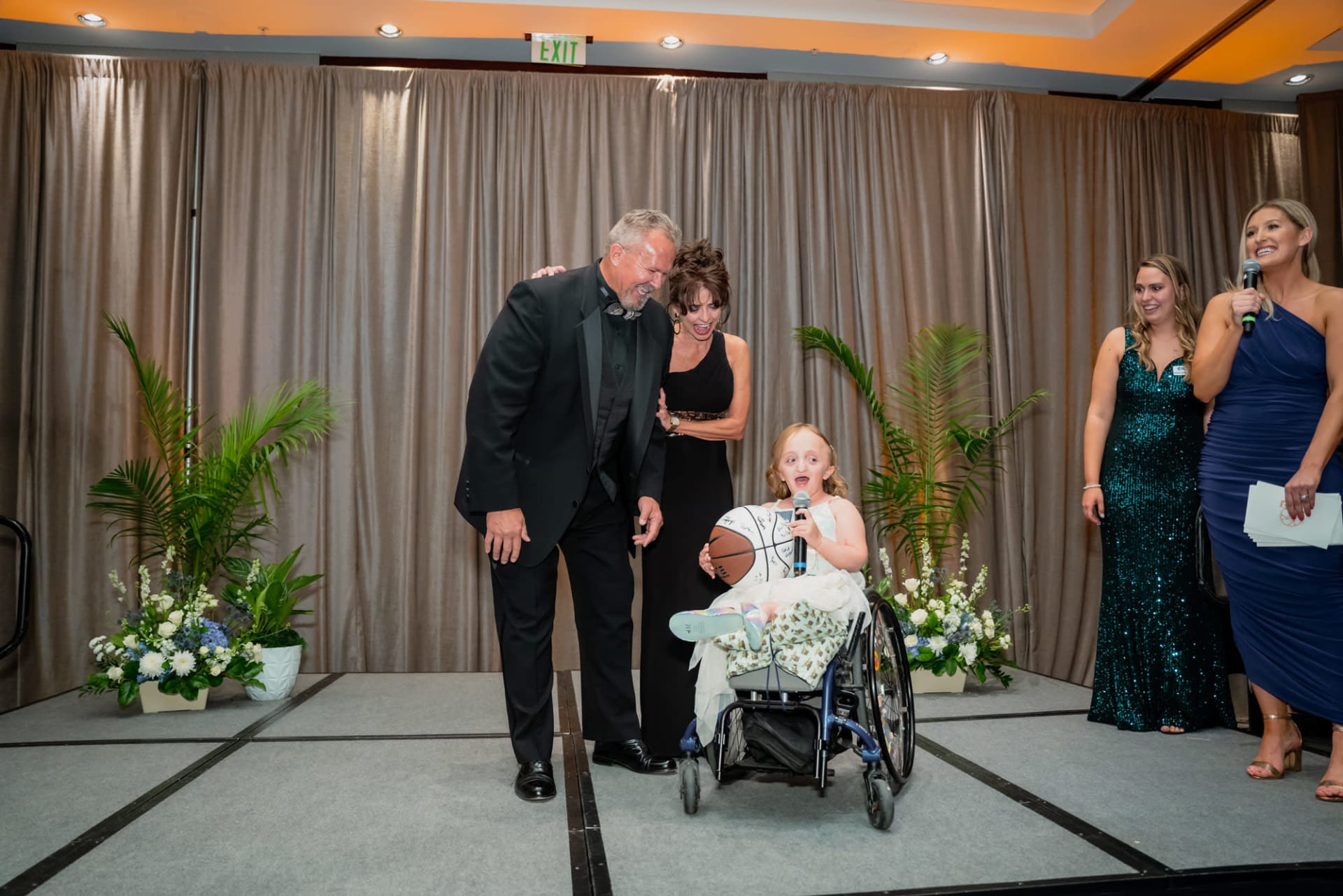 Above: The night was full of plenty of surprises. Photo courtesy Dream on 3.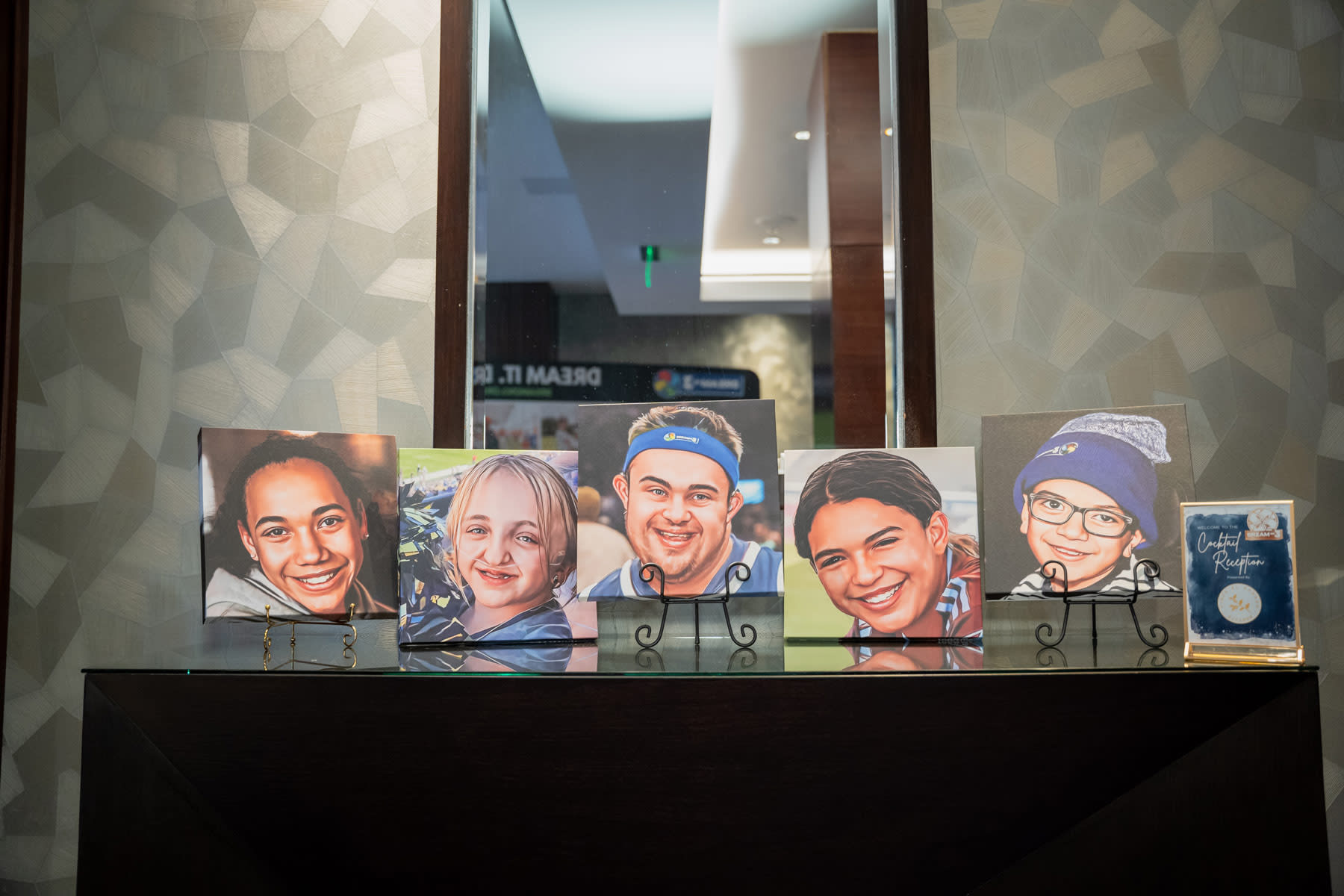 Above: Portraits of the dream recipients on display at the Rocky Mountain Dream Gala. Photo courtesy Dream on 3.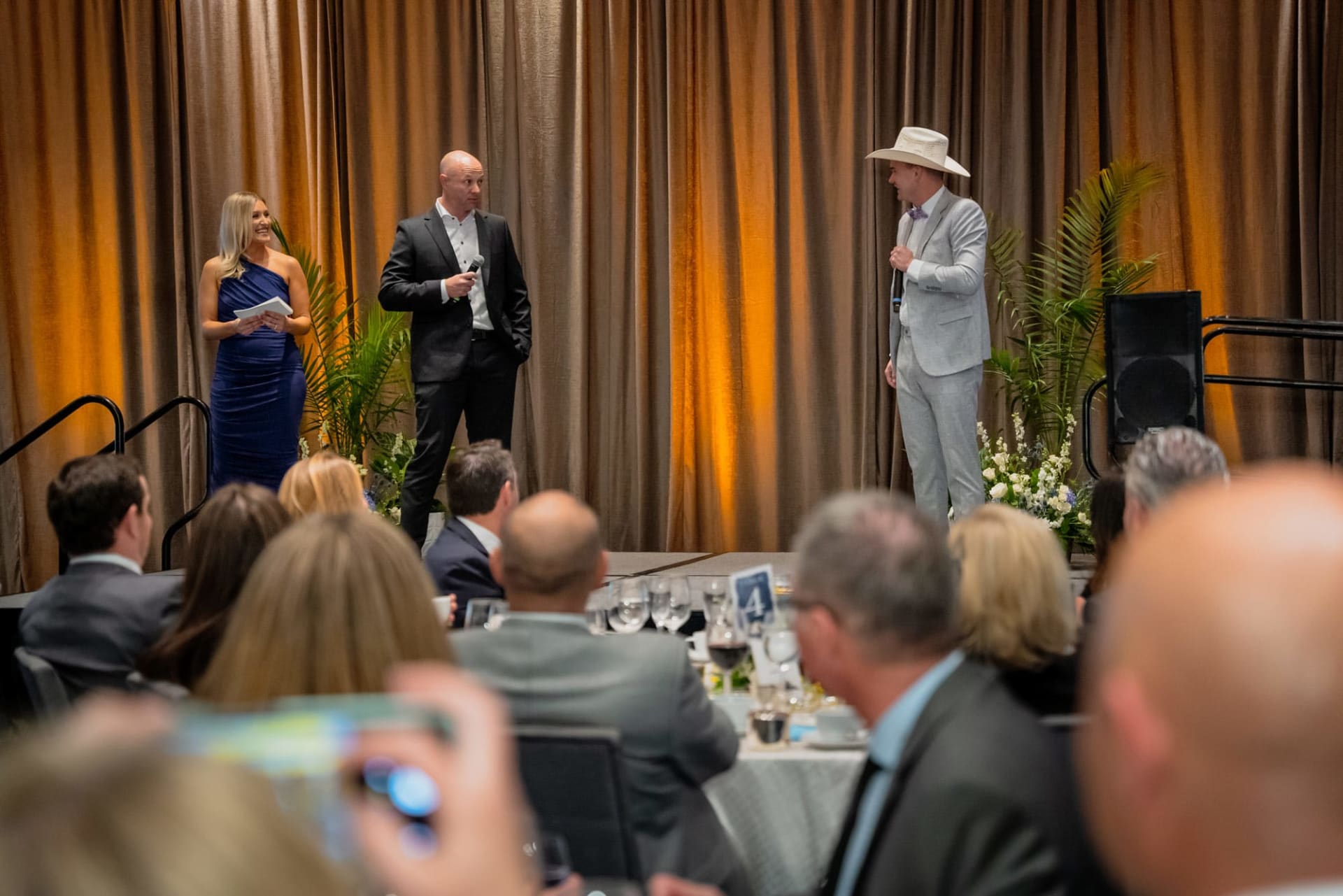 Above: If a real estate career doesn't work out, Nick Schossow may have a future as an auctioneer. Photo courtesy Dream on 3.

---
If you're curious about buying or selling in Colorado, give us a call today and we'll go to work for you. Learn more about our team here or search all Colorado homes for sale.