7 October Events & Festivals throughout Denver in 2022
Find pumpkins and family memories throughout Colorado this October...
The Schossow Group
October 5, 2022
As temperatures cool and days become a little shorter, exploring the fall season in Colorado comes to life. Few states celebrate fall as well as Colorado. Numerous pumpkin patches, festivals, craft beer tastings and haunted houses keep children and adults alike thrilled this time of year.
The Metro Denver area offers several locations to take in all that fall has to offer. Last year we highlighted several Fall Family Events throughout Denver to enjoy and we're back this year with even more for you to plan accordingly. Flat Acres Farm, Anderson Farms, Chatfield Botanical Gardens, Capitol Hill, and our Colorado Zoos are a few within an hour drive of Denver.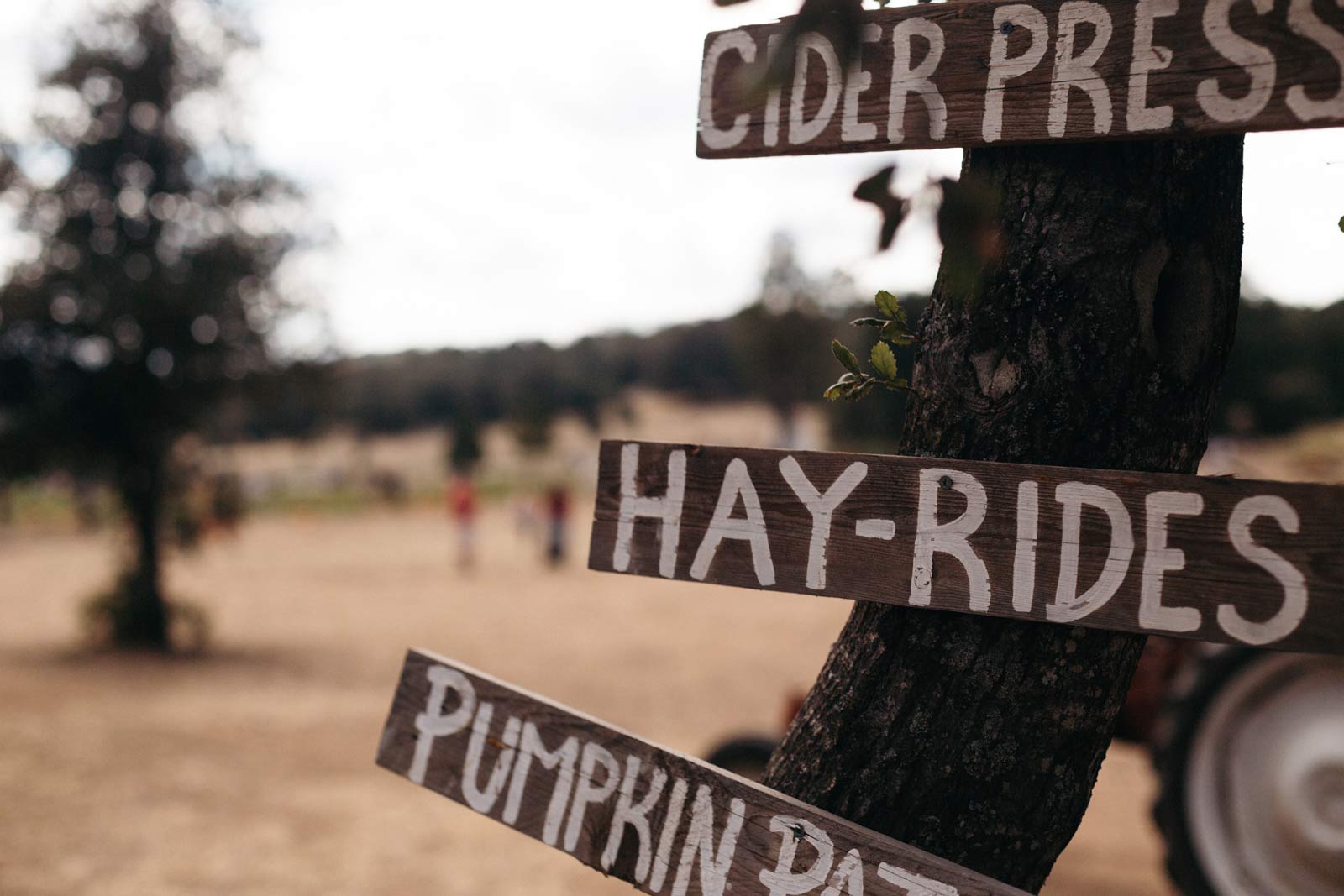 1. Pumpkin Nights in Denver - This year Pumpkin Nights Denver is back and coming to Colorado October 17 - November 3, 2022. Journey through over 3,000 hand-carved artificial pumpkins and various fantasy lands made from pumpkins. Kids and adults alike will love the colorful light displays, an enchanted forest, pumpkin reef, pirate's cove, and live artist demonstrations. More info: pumpkinnights.com/denver/
2. The Pumpkin Festival at Chatfield Botanical Gardens in Littleton is a weekend overflowing with fall fun (and is just a few minutes from Ravenna). Live music, local vendors, pony rides and more make October 8th-10th (Friday- Sunday) an event not to miss. Plenty of parking and being surrounded by the gardens makes this event easy to attend with the whole family. More info: botanicgardens.org/events/special-events/pumpkin-festival
3. Flat Acres Farm in Parker was voted the best Pumpkin Patch in 2017 and 2018 by the Parker Small Business Excellence Group. Their pumpkin festival runs Wednesday thru Sunday now until October 31st. Geared towards those 10 years of age and younger there are many activities to keep little ones gleaming with joy. If Halloween fright is your favorite, be sure to check out Fright Acres Haunted Attractions located at Flat Acres Farm as well. And for even more adventure and a little competition throughout the year, Airsoft Games are operated by Fox Airsoft with events are held on Saturday and Sunday from 9:00am-4:00pm from November through Labor Day in September. More info: flatacresfarm.com
4. A family tradition since 1997, Anderson Farms started small and has become a Colorado fall destination in Erie. Their fall festival, pedal carts, barrel trains, terror in the corn, zombie paintball hunt, private campfire sites and pavilion rentals are all operational from September 21 - October 31 every year. The activities and festivities are so numerous at Anderson Farms, you will have a difficult time fitting them all in! Plus, they have a pumpkin cannon that can launch pumpkins up to a 1/4 mile. Need we say more? More info: andersonfarms.com/attractions/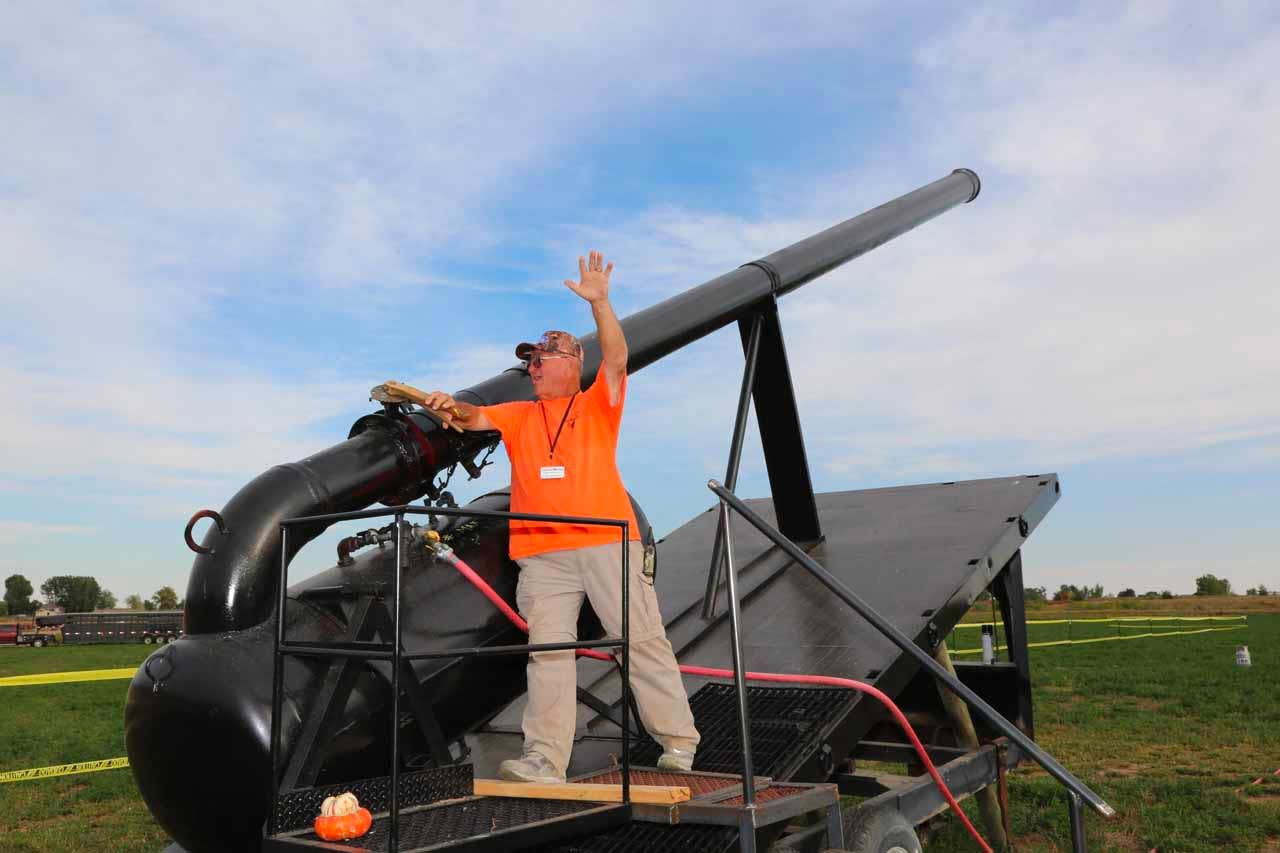 Above: The Pumpkin Cannon at Anderson Farms.
5. Walking Ghost Tours and Scavenger Hunts - If you like exploring old neighborhoods and ghost stories, then you'll love the Mile High Ghosts of Denver Walking Tour. Take a guided tour of Capitol Hill, the city's oldest and most historic neighborhoods. More info: viator.com/tours/Denver/Denver-Ghost-Tour/d4837-166585P1. The Denver Ghost Hunt Tour is a scavenger hunt where you and your team will work together to wander throughout Denver, racking up points and laughs along the way. More info: viator.com/tours/Denver/Denver-Scavenger-Hunt-Lets-Roam-Mile-High-Ghost-Tour/d4837-104204P145
6. Wild Fall and Trick-or-Treat Trail at The Denver Zoo - Wild Fall transforms the 84-acre Denver Zoo into "falloween" fun, featuring roaming costumed characters, creature-carved pumpkins, festive food + drink, and special animal demos that connect these supernatural beings to the real-life natural world and runs throughout the day at the Zoo. The Trick-or-Treat Trail features seven special ticketed October evenings (October 7, 14, 21 and 28–31) designed to minimize crowds and maximize fun with entry times starting at 5:30 p.m. The trail features treats, characters, dance parties, animal demos and more. Learn more: denverzoo.org/events/wildfall/
7. Boo at the Zoo (Cheyenne Mountain) -Wanting a family night of fun instead of a daytime activity?Visit the original creatures of the night when you attend Boo at the Zoo at the Cheyenne Mountain Zoo in October. This is a great evening activity for kids and adults alike. The whole family will enjoy dressing up in costume to visit the animals at the zoo. More info: cmzoo.org/events-programs/special-events/boo-at-the-zoo/
Fall in Colorado is simply hard to beat. Beautifully changing colors, crisp mountain air and simple fun in the community makes for a fantastic season. As one of the few states that has Fall Break for students, these activities and those provided by local recreation centers offer learning opportunities in addition to traditional fall fun for all Colorado residents.
Tickets for all these events can be purchased online and in advance. So, grab your favorite fall drink and get to planning your best fall season yet!
---
If you're curious about buying or selling in Colorado, give us a call today and we'll go to work for you. Learn more about our team here or search all Colorado homes for sale.
More from the Schossow Group: