Our Favorite Summer Activities and Adventures in Gunnison, Colorado
Experience an Unforgettable Summer in Gunnison, the Quiet Colorado Mountain Paradise
The Schossow Group
June 21, 2023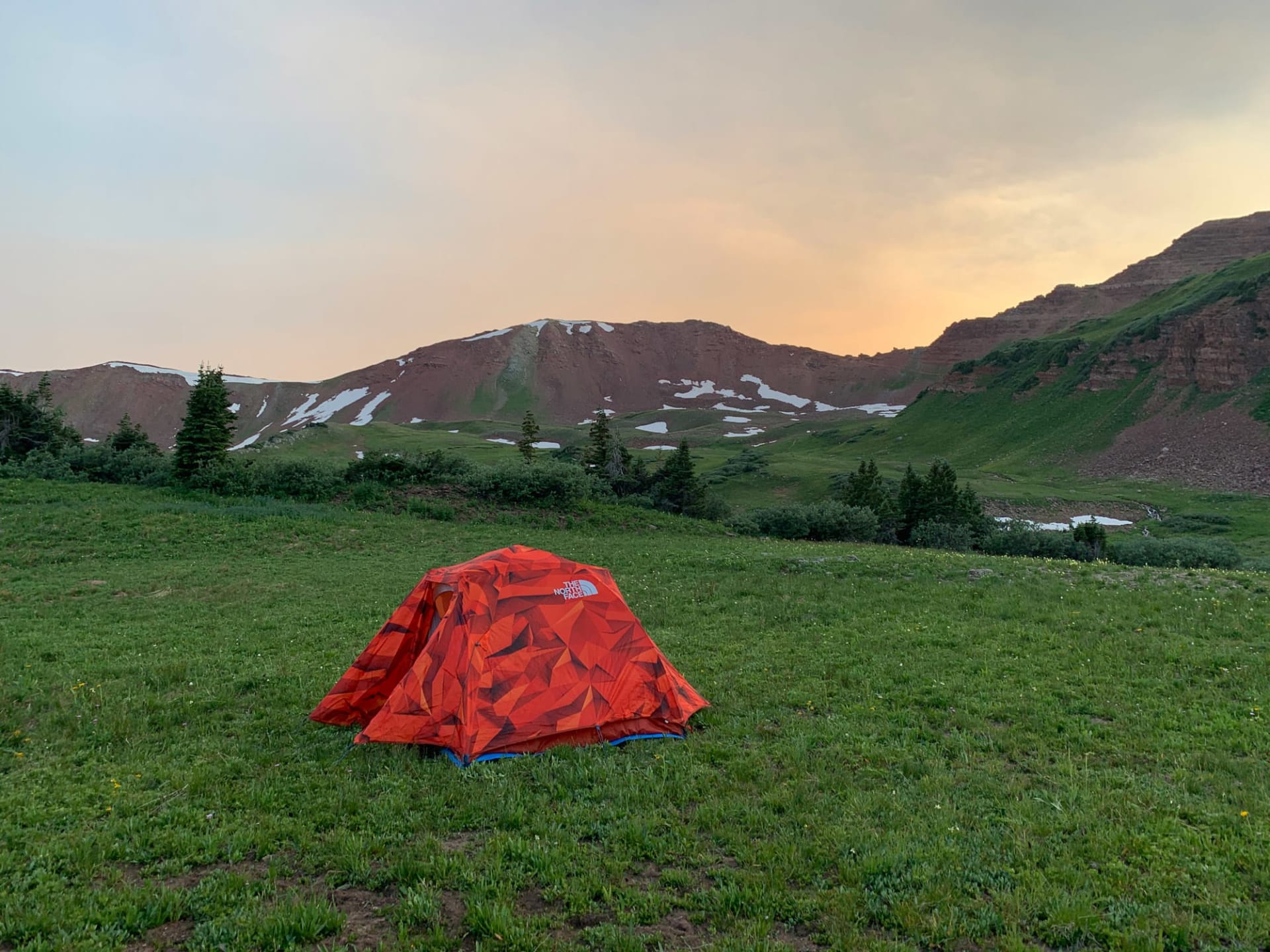 Gunnison provides a spectacular summer backdrop for outdoor activities such as camping and hiking. This photo near Four Pass Loop via Hunter Lucas, Schossow Group.
Nestled in the heart of the Rockies, just thirty minutes south of Crested Butte, lies the charming town of Gunnison. Affectionately known as "Gunny" to the locals, this hidden gem offers an abundance of exciting activities and attractions. Surrounded by untouched natural beauty, it is an ideal escape from the hustle and bustle of city life. We recently detailed 10 of our favorite winter activities in Gunnison and Crested Butte, but the expansive wilderness that envelops the area provides a playground for locals and tourists during the summer months as well. The Schossow Group is proud to call Gunnison our home away from home and have several activities we partake in every summer.
Hike, Bike or Run Hartman Rocks in Gunnison: Hartman Rocks, a true outdoor haven, boasts an extensive network of 45 miles of exhilarating singletrack trails, complemented by an additional 45 miles of scenic roads. This expansive playground offers a myriad of opportunities for adventure enthusiasts, including mountain biking, dirt biking, hiking, and trail running. Nature lovers can revel in the beauty of the 50 designated dispersed campsites, while climbing enthusiasts can explore the countless crags scattered throughout the area.
Hike Crested Butte Lower and Upper Loop: Embark on a captivating hiking journey just outside Crested Butte, Colorado, as you explore the captivating Crested Butte Upper and Lower Loop trail. This scenic pathway guides you through a picturesque valley, offering breathtaking vistas of the majestic Elk Mountains that encircle the area. As you traverse the trail, you'll find yourself meandering alongside the tranquil banks of the Slate River, immersing yourself in the serene beauty of nature. The route gracefully loops around, allowing you to journey the foothills of Mount Emmons on the return leg, providing a captivating perspective of the landscape. With a moderate length and minimal elevation gain, this trail warmly welcomes both seasoned hikers and casual adventurers alike, ensuring an enjoyable and memorable experience for all.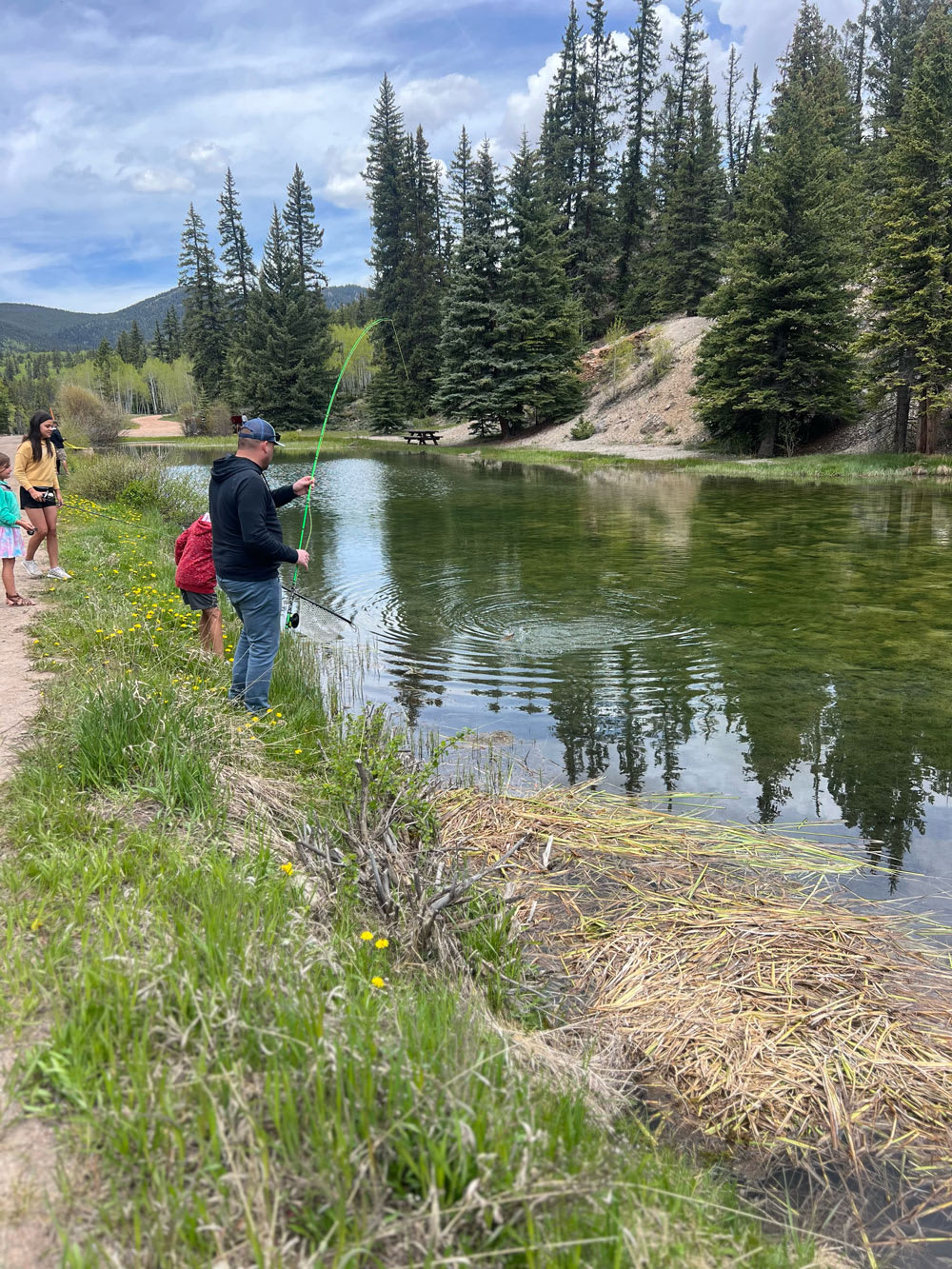 Schossow Group Agent April Stahl and family fish in Gunnison.
Visit Judd Falls: Discover the natural beauty of Colorado with a visit to Judd Falls, a delightful and accessible hike located just outside of Crested Butte. This scenic trail offers a chance to immerse yourself in the splendor of a 166-foot waterfall that gracefully flows throughout most of the year. Perfect for families and four-legged companions, this family-friendly and dog-friendly hike can be enjoyed as a standalone excursion or as a delightful stop along a longer trek, ensuring a memorable and enjoyable outing for all.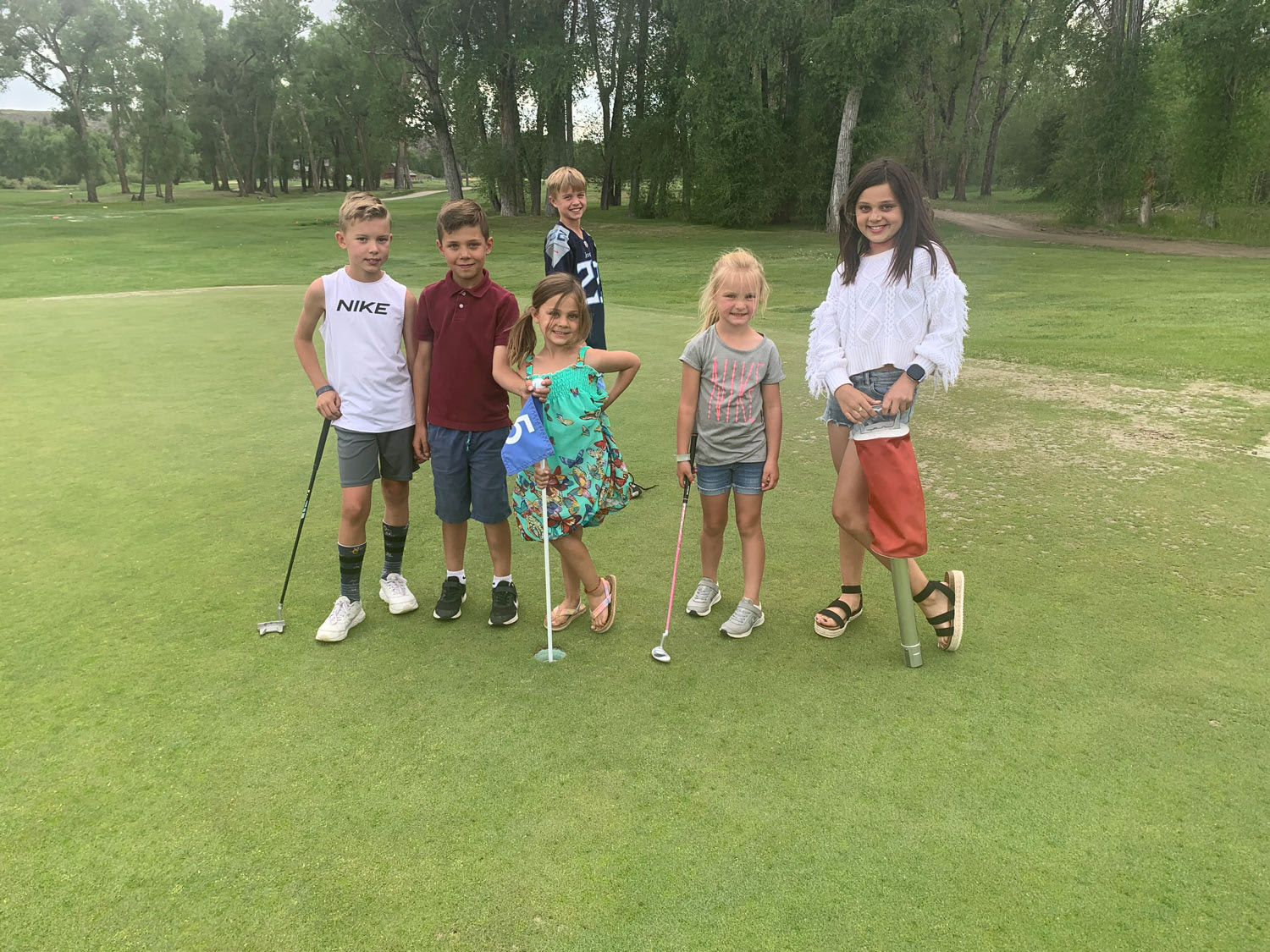 Schossow family grandkids enjoy a round at Dos Rios Golf Club in Gunnison, near Tomichi Creek.

Enjoy Family Friendly Golf at Dos Rios Golf Course: Get ready to embark on an extraordinary golfing adventure unlike any other. At Dos Rios Golf Club, we offer a course that caters to golfers of all skill levels, ensuring a pleasurable experience for everyone. Prepare to be both challenged and captivated as you navigate through our meticulously designed fairways, encounter strategically placed water hazards, and tackle the sandy traps that await your every swing. Our aim is to provide you with an unforgettable golfing experience, coupled with exceptional service and a serene atmosphere that will make you feel right at home. Whether you're seeking to test your accuracy, enhance your skills, or simply enjoy a round of golf surrounded by breathtaking scenery, Dos Rios Golf Club has everything you need to create lasting memories on the greens.
Embark on Whitewater Fishing and Rafting Tours: Embark on an unforgettable adventure as you follow the remarkable journey of the Gunnison River, which begins its majestic flow from the highest reaches of Gunnison County. With origins in the breathtaking mountains, this river cascades down, ultimately finding its way to the magnificent Blue Mesa Reservoir—the largest body of water in the entire state of Colorado.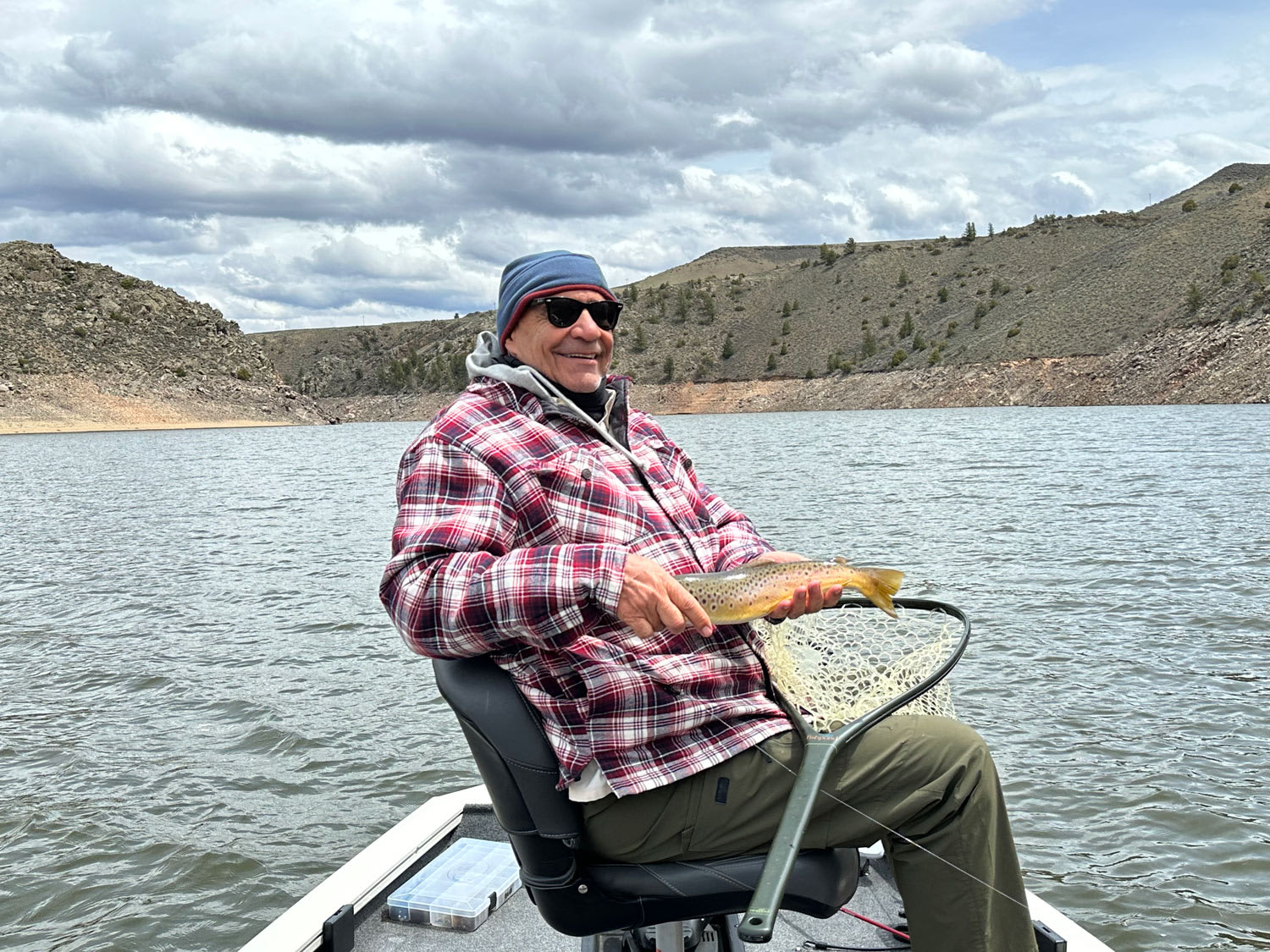 Dale Schossow enjoys a fishing excursion on the reservoir.

Experience Blue Mesa Reservoir boating (speed boats and pontoons): Discover the captivating allure of Blue Mesa Reservoir. As Colorado's largest body of water, this expansive reservoir stretches across an impressive 20 miles, boasting over 96 miles of picturesque shoreline to explore and enjoy. Enveloped by the natural splendor of the Curecanti National Recreation Area, Blue Mesa Reservoir offers a gateway to an array of outdoor adventures and recreational opportunities. Surrounding Gunnison County showcases the very best of Colorado's awe-inspiring landscapes, featuring breathtaking scenic areas, pristine gold medal and wild trout waters for avid anglers, and a plethora of exciting recreational activities for all to indulge in. Immerse yourself in the wonders of this remarkable region, where unforgettable experiences and natural beauty await at every turn.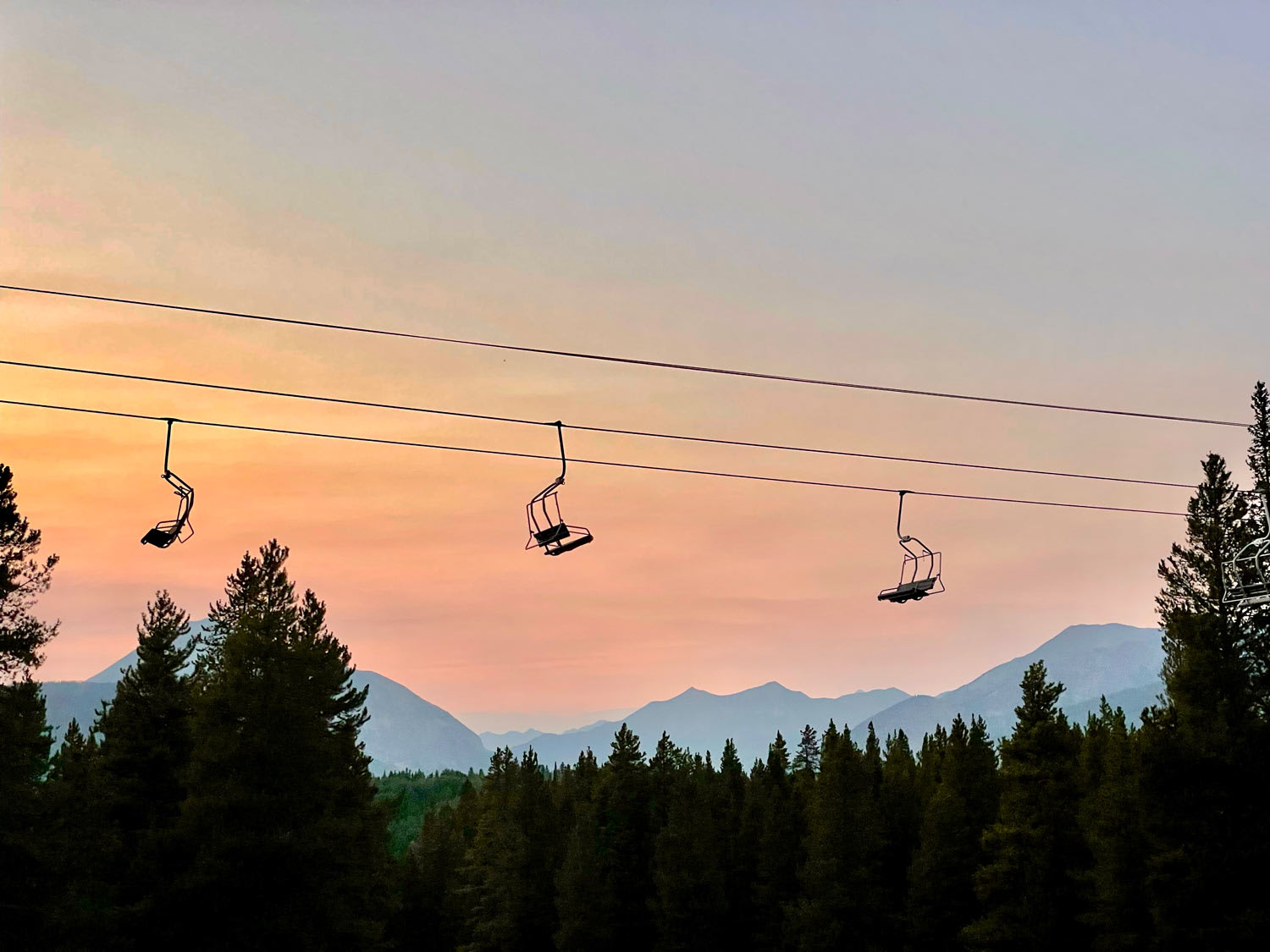 Partake in all CBMR Activities - Bike haul, disc golf course, archery, lift-served hiking and scenic lift rides are just a few of the summer activities offered at Crested Butte Mountain Resort. This summer, the highly anticipated Pinnacle Bike Races make their triumphant return, offering thrilling races for biking enthusiasts. Twilight Nights bring enchanting evenings filled with entertainment and enjoyment. July 4th Celebration, the Grand Tasting, the Chili & Beer Festival, and many other exciting experiences that are sure to leave you wanting more.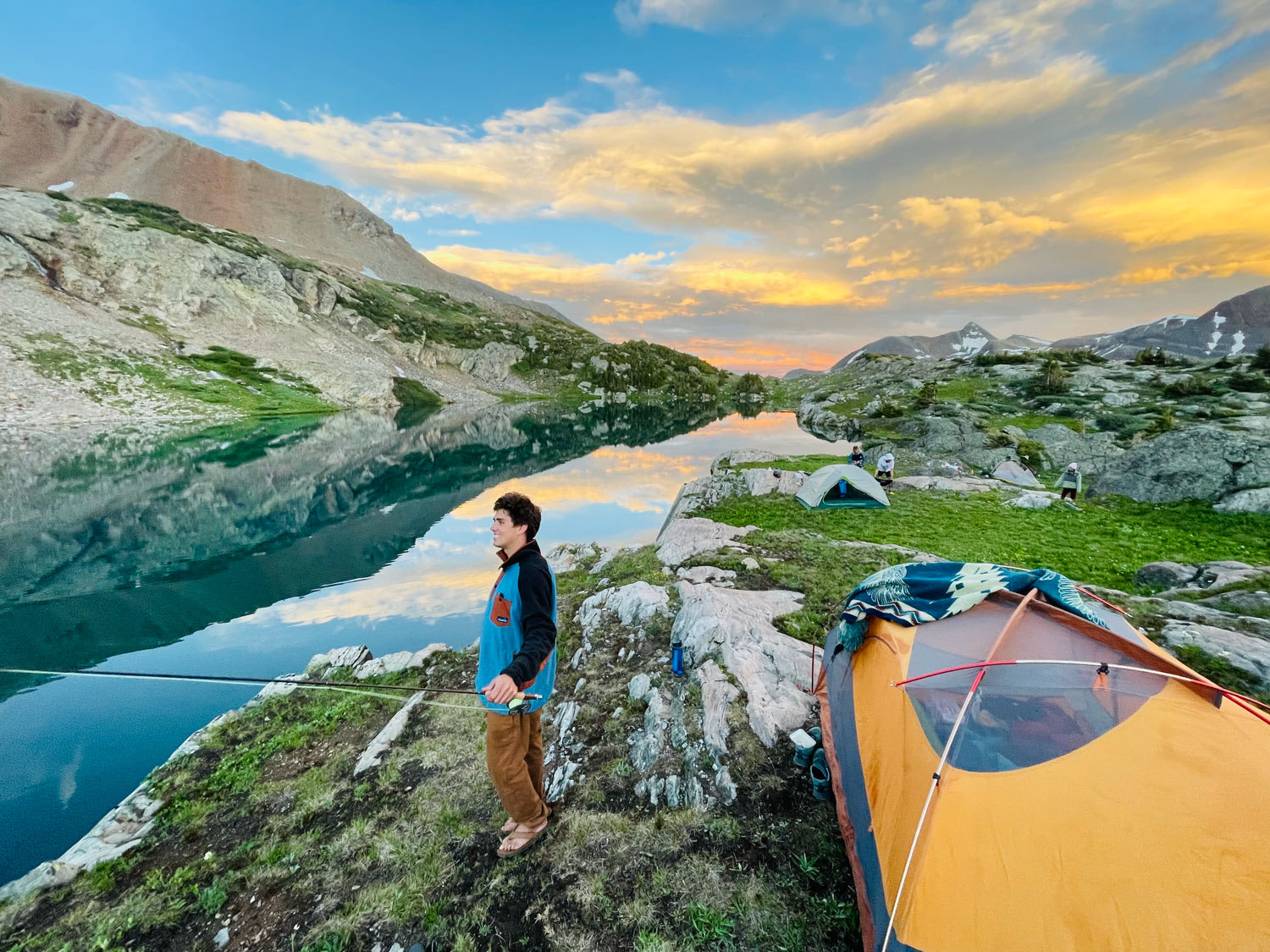 Backpacking near these alpine lakes is popular in Gunnison. Photo via Hunter Lucas, Schossow Group.

Have a Backpacking Adventure through Four Pass Loop: A bucket list item for locals and tourists the awe-inspiring adventure through the Maroon Bells via the Four Pass Loop, enchants with breathtaking mountain vistas, a kaleidoscope of wildflowers, serene alpine lakes, and memories that will last a lifetime. This epic backpacking journey spans approximately 26 miles over three days and two nights, taking you on a remarkable trek across four stunning mountain passes, with a staggering elevation gain of over 7,700 feet.
Take a Scenic Drive (or two): Colorado scenic drives present a captivating option to explore the region's natural wonders. Driving allows you to cover more ground and soak in the breathtaking vistas that unfold along the way. As you traverse these scenic routes, you'll also come across historical points of interest, adding a touch of heritage and culture to your journey. See lush green mountains adorned with colorful Colorado wildflowers this summer, where scenic drives become a delightful and enriching way enjoy this destination. A few of our favorite scenic drives are Cottonwood Pass, Kebler Pass, and Schofield Pass.
Find Treasures Shopping Main Street in Gunnison & Crested Butte: Prepare to be pleasantly surprised by the charming retail shops that grace the streets of Gunnison and Crested Butte during your visit. In these vibrant towns, you'll discover a refreshing absence of chain stores, adding to the unique and authentic shopping experience.
Support Local Farmers at the Gunnison Farmer's Market: Every Saturday from June 11th to October 22nd, between 9:30 am and 1:00 pm a delightful outdoor market experience occurs. The market takes place at the intersection of Main and Virginia Streets, right in the heart of downtown Gunnison, alongside the picturesque IOOF park. Prepare to immerse yourself in a vibrant atmosphere, filled with local vendors offering a wide array of goods and produce. Whether you're searching for fresh fruits and vegetables, handmade crafts, or delicious local treats, the market is sure to provide a delightful experience for all.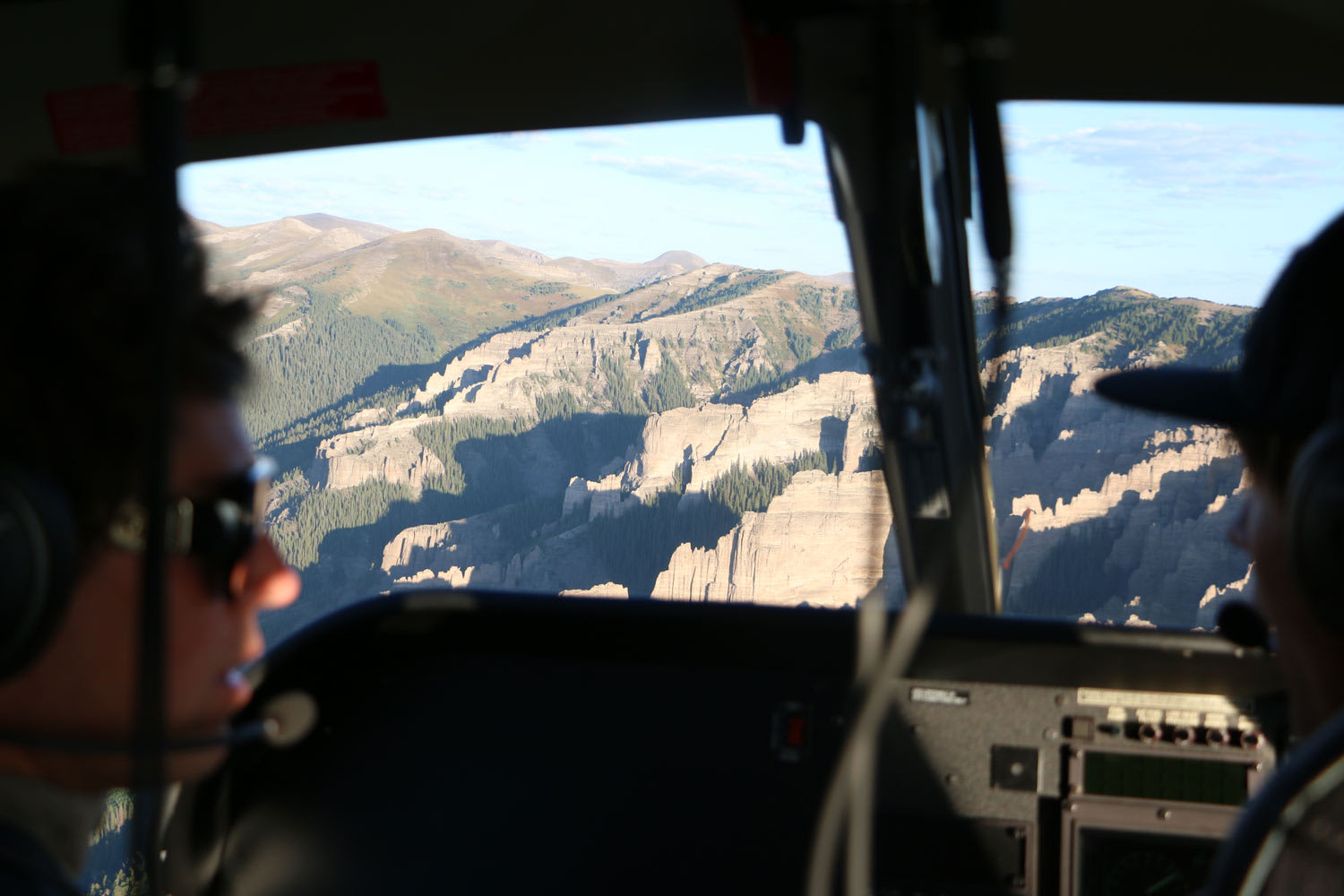 Schossow Group Agent Hunter Lucas takes a helicopter tour.

Get a Bird's Eye View with a Private Helicopter Tours: Searching for an extraordinary experience? Tailor a one-of-a-kind helicopter tour of the magnificent Gunnison-Crested Butte Area. Immerse yourself in the awe-inspiring beauty of the Gunnison Valley, Crested Butte, the West Elk Wilderness, Fossil Ridge Wilderness, and many other breathtaking destinations as you soar through the air. Discover the hidden gems and remarkable sights of the region with a scenic tour designed to showcase the best of the area.
Take Part in the Historical Gunnison Cattleman's Days Rodeo: Celebrate 123 years of tradition and honor the enduring spirit of the cowboy at Cattlemen's Days. This iconic event, held annually in July, showcases the rich ranching culture of the Gunnison Valley and brings together PRCA competitors and rodeo enthusiasts from near and far. Recognized as the "Granddaddy of Colorado Rodeos," Cattlemen's Days is a true testament to the heritage and legacy of the cowboy. It is a community-driven gathering that not only provides a platform for talented PRCA competitors to showcase their skills but also offers an unforgettable experience for those who revel in the excitement of watching them.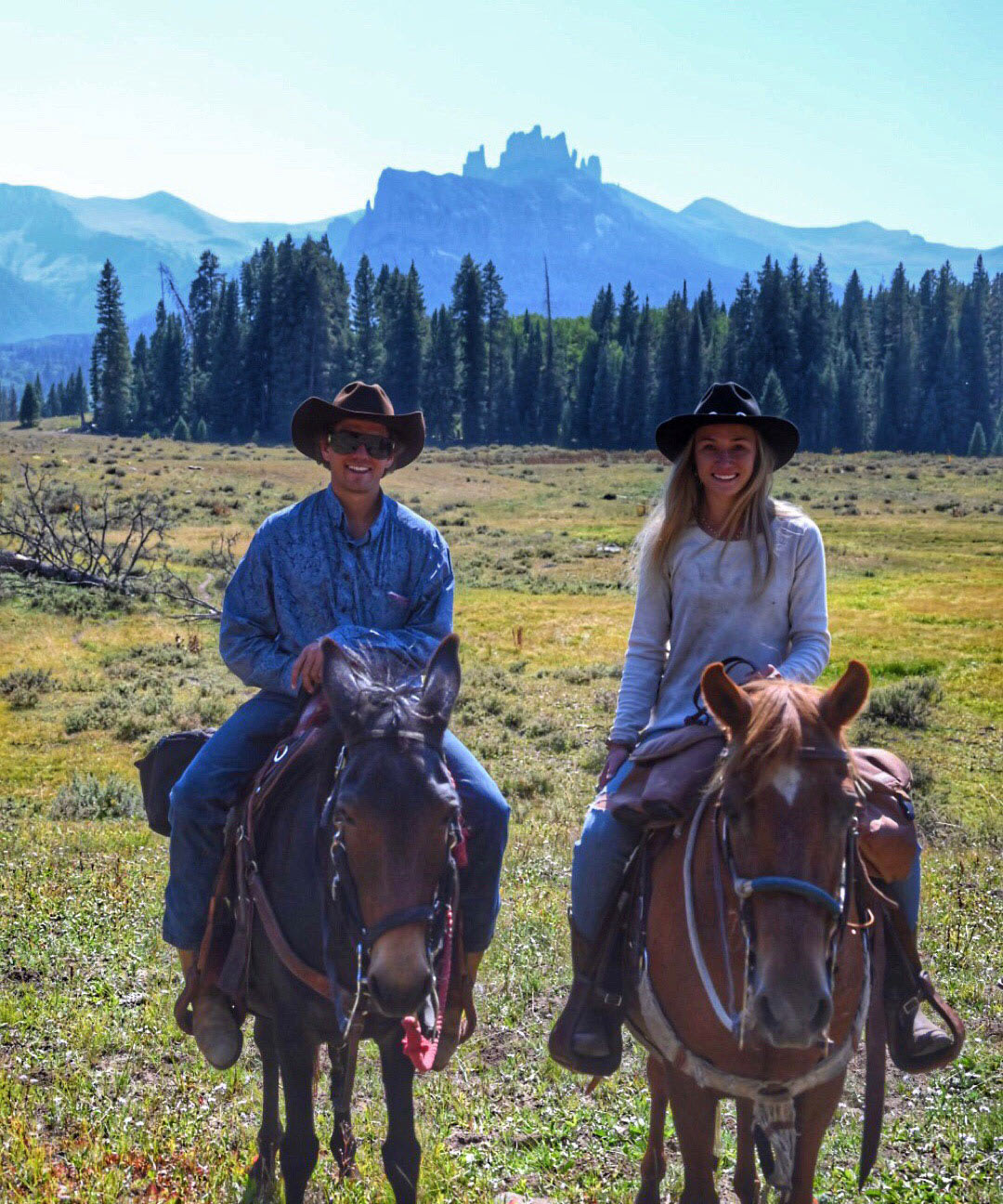 Schossow Group Agent Hunter Lucas enjoys a horseback trail ride.

Take the Trail Less Traveled with Horseback Trail Rides: Immerse yourself in the splendor of the Wildflower Capital of Colorado by embarking on a summer horseback riding adventure. Discover the breathtaking beauty of the Gunnison and Crested Butte area while experiencing the tranquility of remote Wilderness Areas that are inaccessible to vehicles and motorized traffic. Numerous outfitters in the valley offer trail rides on both public and private land, providing you with the perfect opportunity to witness the region's unspoiled landscapes and encounter captivating wildlife such as elk and deer. Booking a trail ride allows you to explore some of the most exquisite and untouched areas without exerting as much physical effort, making it an ideal choice for those seeking a more leisurely yet immersive experience.
The fun never ends in Sunny Gunny! With so many incredible experiences to be had there isn't a moment to spare. Grab the tent, your hiking shoes, adventurous spirit and get going!
---
View our featured homes for sale in Gunnison, Colorado.
If you're curious about buying or selling in Gunnison or anywhere in Colorado, give us a call today and we'll go to work for you. Learn more about our team here or search all Colorado homes for sale.
More from the Schossow Group: