Meet April Stahl of the Schossow Group
Experienced Colorado agent April Stahl shares her biggest keys to success and passion for real estate
The Schossow Group
The exceptional team of real estate agents who make up the Schossow Group of Compass Denver are the heartbeat of our success. We firmly believe that our most valuable asset is our people and we invite you to get to know our team who works hard every day to make your real estate goals and dreams a reality.
April Stahl brings a lifetime of experience in Colorado real estate and those who know April best say that she is comprehensive in her real estate research, aggressive in market strategy, focused on the details, all while being dependable and personable. Learn more about April below...
What do you love most about real estate?
I got into the business in 2000 as an opportunity to work with my dad for one year. I thought it would be good for our relationship and a fun way to spend time together. Turns out, I fell in love with the industry, the contractual process of real estate, and working alongside my dad was more rewarding than I could have imagined. 20+ years later and I am still thankful he asked me to be part of such a tremendous and impactful industry.
Why did you join The Schossow Group?
Getting to work with my dad (Dale) and brother (Nick) is one of my life's greatest blessings. My dad has been such a valuable mentor to me over the years. Now, Nick and I talk nearly daily helping each other navigate the highs and lows of our transactions.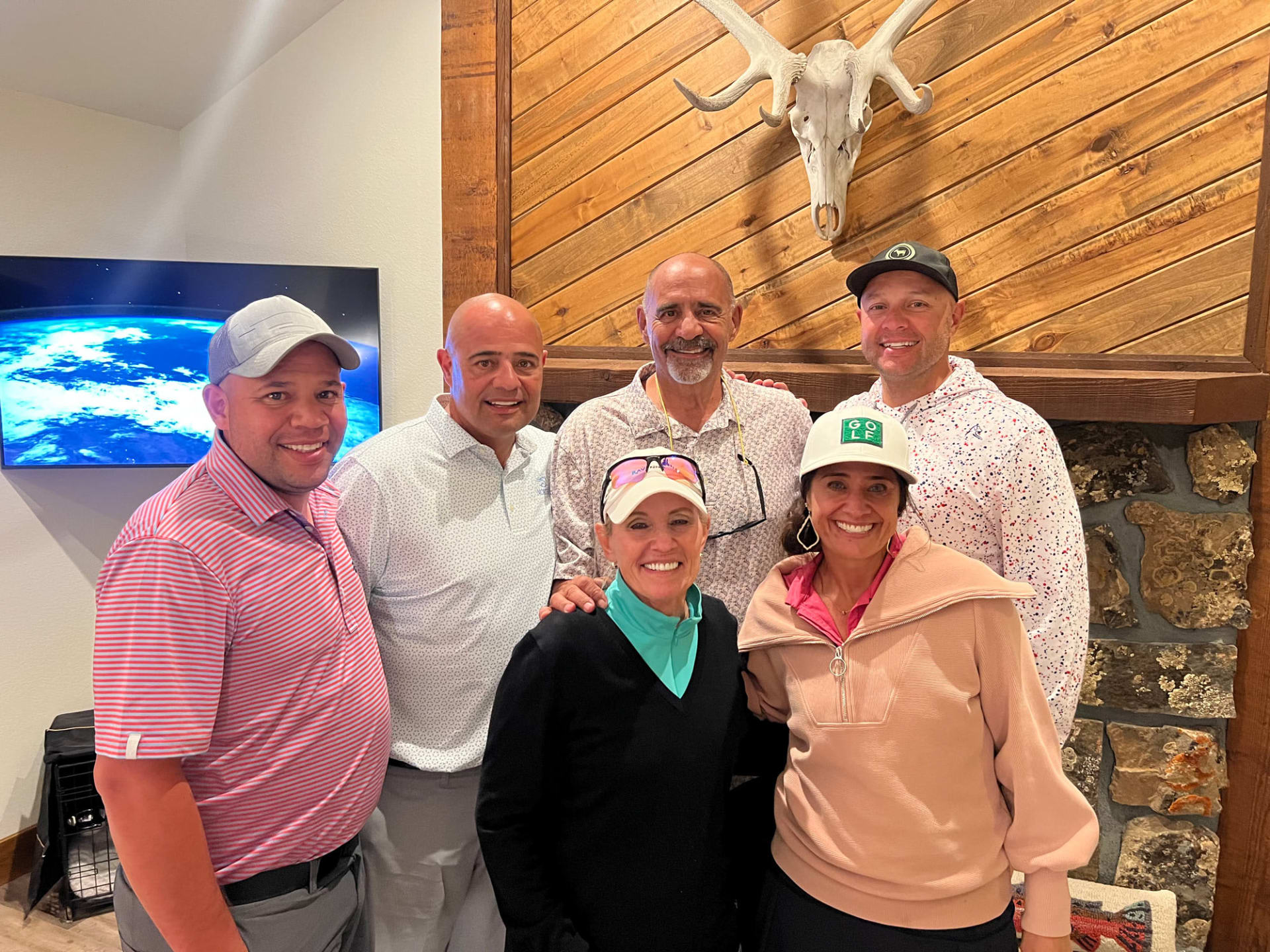 What is the biggest key to your success in real estate?
Genuine care for my clients interests and their real estates goals. I keep their needs at the forefront of every real estate transaction and simultaneously do my best to anticipate every possible outcome as we navigate their real estate sale or acquisition. Every transaction is unique, client's goals vary from one to another, and obstacles present themselves frequently. My goal remains the same for all transactions: to be successful for my clients and seamless from front to finish.
What hobbies do you enjoy in your time away from real estate?
First and foremost, I enjoy spending time with my family - golfing, spending time outdoors in Gunnison or skiing in the winter. I also enjoy co-leading the Backcountry Run Club with my dear friend Cynthia, and leading worship at Cherry Hills Community Church.
What was one of the most embarrassing moments of your career?
At 21 years and my very first year in real estate, I showed a homesite to two buyers in the Buell Mansion. I drove out onto the vacant lot (like normal), but so much snow had recently melted that my car immediately sunk into inches of thick, deep, mud. No matter what I did, my wheels just spun and mud chunks kept flying onto my car and windshield, only deepening my stuck situation. One of the buyers had to climb over me and into the driver seat and was, thankfully, able to get us unstuck. That said, they bought the lot...and stayed loyal clients 20 years later!
What is your favorite Colorado getaway?
Hands down, Gunnison. I often refer to Gunnison as La-La Land.
Favorite sports team?
I am a Denver Broncos fan through and through!
If you weren't in real estate, what do you think you would you be doing?
If I knew in my younger years how much I would enjoy contracts, I would have pursued real estate law in some capacity.
Check back on our Denver real estate blog or on Facebook, Instagram as we share more in-depth profiles of our team members.
---
If you're curious about buying or selling in Colorado, give us a call today and we'll go to work for you. Learn more about our team here or search all Colorado homes for sale.