2023 Colorado Springs Parade of Homes Returns Through September 24
Real Estate Agent Molly Petrelli was honored to return and judge and shares information about the event which showcases the latest homebuilding design trends
September 12, 2023
I was honored with the opportunity to return as a judge at the Colorado Springs Parade of Homes presented by the Housing & Building Association of Colorado Springs and experience the latest the show has to offer in homes, design and architecture. I enjoy the craftmanship and creativity in seeing this year's homes and appreciate all it provides for the real estate industry. I truly love this event and previously have shared in this space how it was a "full circle" moment for me to return two years ago.
The 2023 Parade runs from Friday, September 8 through Sunday, September 24. Homes are closed on Monday and Tuesday and open from 10am-6pm on event days. The Parade features 35 homes (14 more than last year's) with a variety of designs, styles and price points. The homes are located across 20 locations and features 14 different builders with price categories including:
Best Kitchen
Best Master Suite
Best Interior Design
Best Exterior
Best Architectural Exterior
Best Overall Home
Several homes are available below $500,000 (the lowest – Home #9, the "Plateue" from the Ascent Collection – being priced at $367,175) while a collection of homes are priced above $1 million. Five luxury homes check in north of $3 million, including Home #28, the Mountain Modern Retreat from J. McLemore Construction priced at $4,405,000. This home designed by David A. Langley Architects features state-of-the-art architecture with expansive Rocky Mountain Views and is located at 15032 Quartz Creek Drive in Flying Horse North.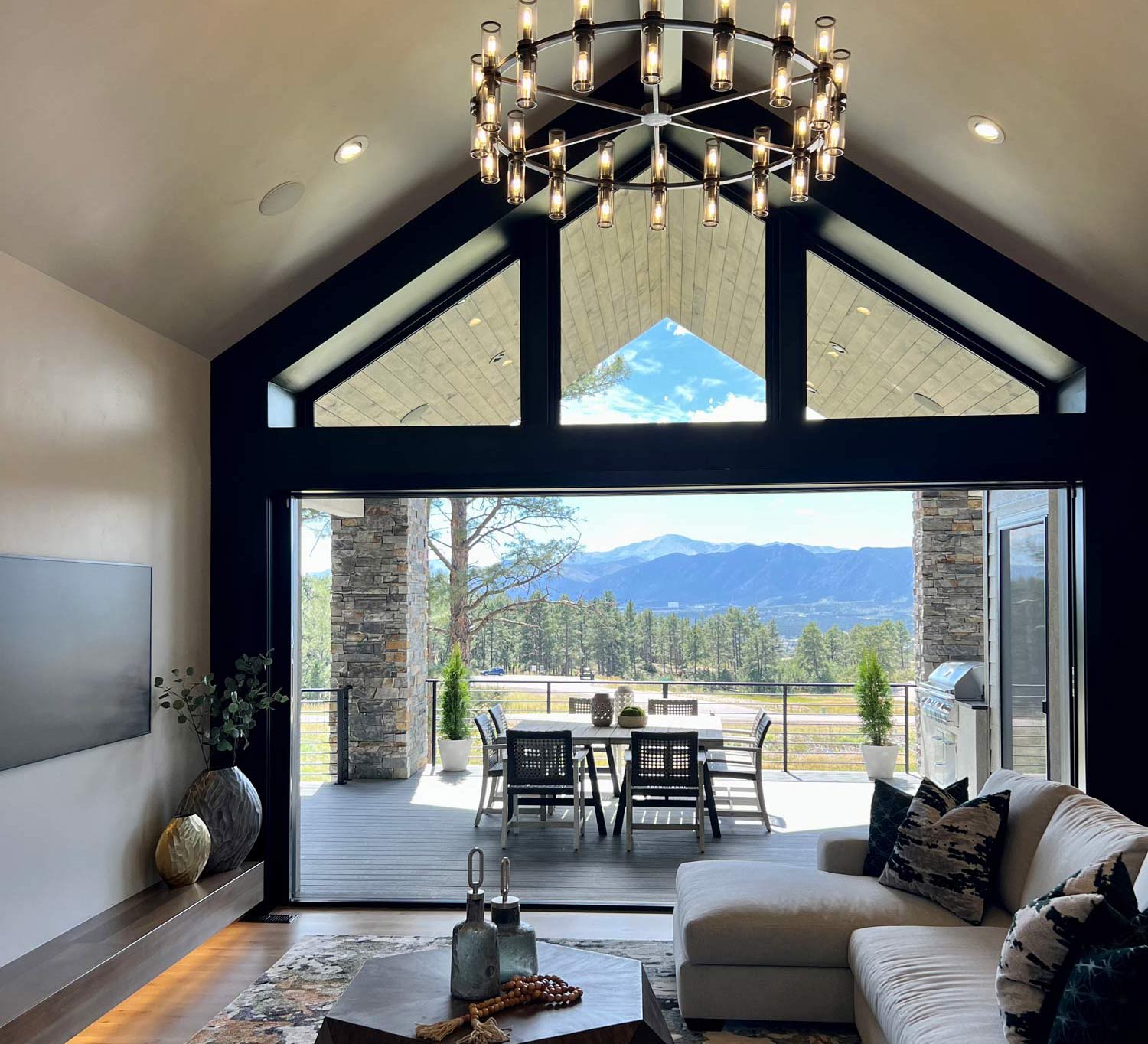 With so many homes this year, there is sure to be something that all attendees can appreciate. For me as a judge, I loved noting the innovative concepts and getting the chance to see the talent and trends from the architects and homebuilders this year. It offers a glimpse into what builders are perceiving as the latest desire from home buyers in the state. Noted especially this year is functionality, gathering spaces and making the most of every square foot in each home whether in the more moderately priced homes or the ultra-luxury retreats.
As judges, we work in groups that generally include a real estate professional, a designer, a builder and an architect. It's always fascinating for me to be in the homes and hear their perspectives on the layout and design of the home and the elements that they appreciate and note as interesting and I'm able to share from my experience with the latest tendencies from buyers and sellers. We talk through every area of each home from source materials, light fixtures, furnishings, storage, outdoor spaces to more specific details such as the placement of the home on the lot or the location of air vents throughout a home. It's an intriguing process that always has me learning several new things and walking away with inspiration!
Tickets are $17 each for ages 16 and older. Kids 15 and younger are free. Tickets for military members are also available.
Ticketholders for the Parade of Homes can tour a home as many times as they would like during Parade hours. The electronic ticket will be required each time you tour a home. In respect for all homes and the owners who have graciously opened their doors for the event, please note that large bags and purses are not permitted in the homes, use only the outside restrooms provided, observe all parking signage and make sure not to block neighboring driveways and respect all furnishings and homes.
Attendees will be able to vote online for the 2023 People's Choice Award in each category. All attendees are also automatically entered to win prize packages including a $5,000 shopping Spree from La-Z-Boy Furniture Galleries, a Ring Home Security Package and a Eero Router and Apple TV.
I'm grateful again for the fun opportunity. I hope you are able to attend and make your way down to Colorado Springs, which continues to rank as one of the best places to live in the United States. If so, I want to hear about what homes or styles you loved the most!
To learn more about this year's Parade of Homes, see a map of the homes and/or to purchase tickets, you can visit springsparade.com.
View some sneak peeks of the homes in my photos below…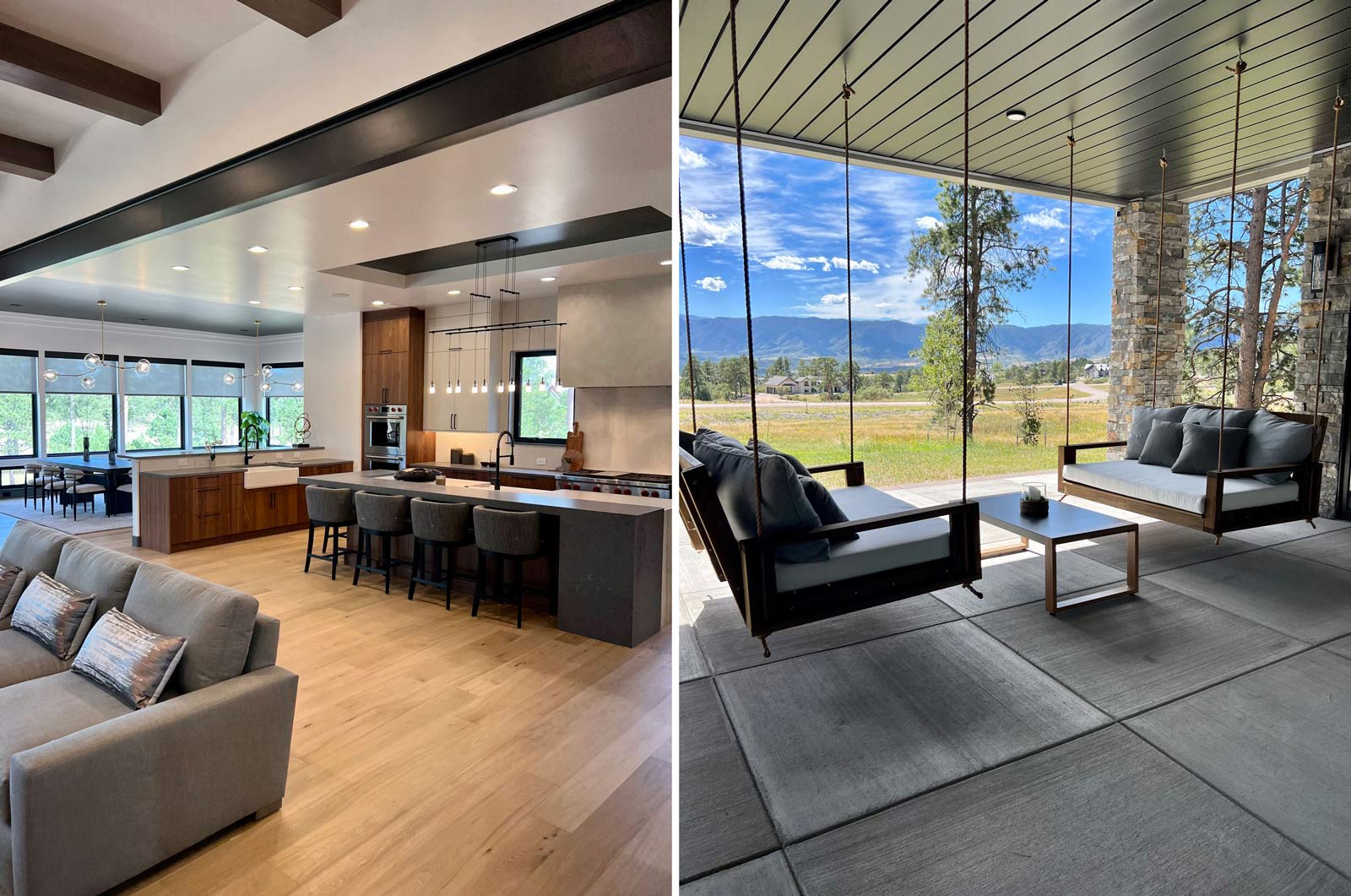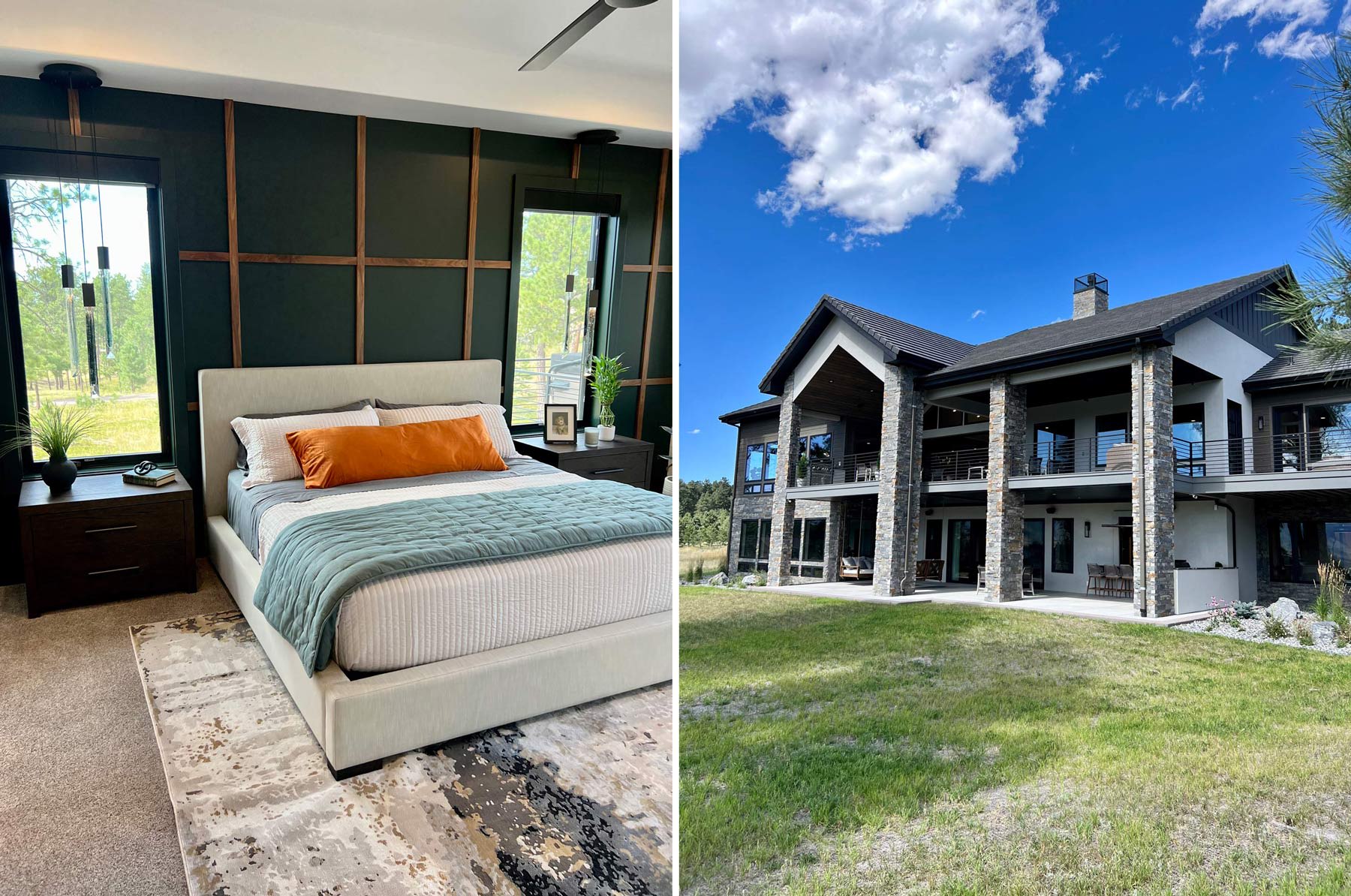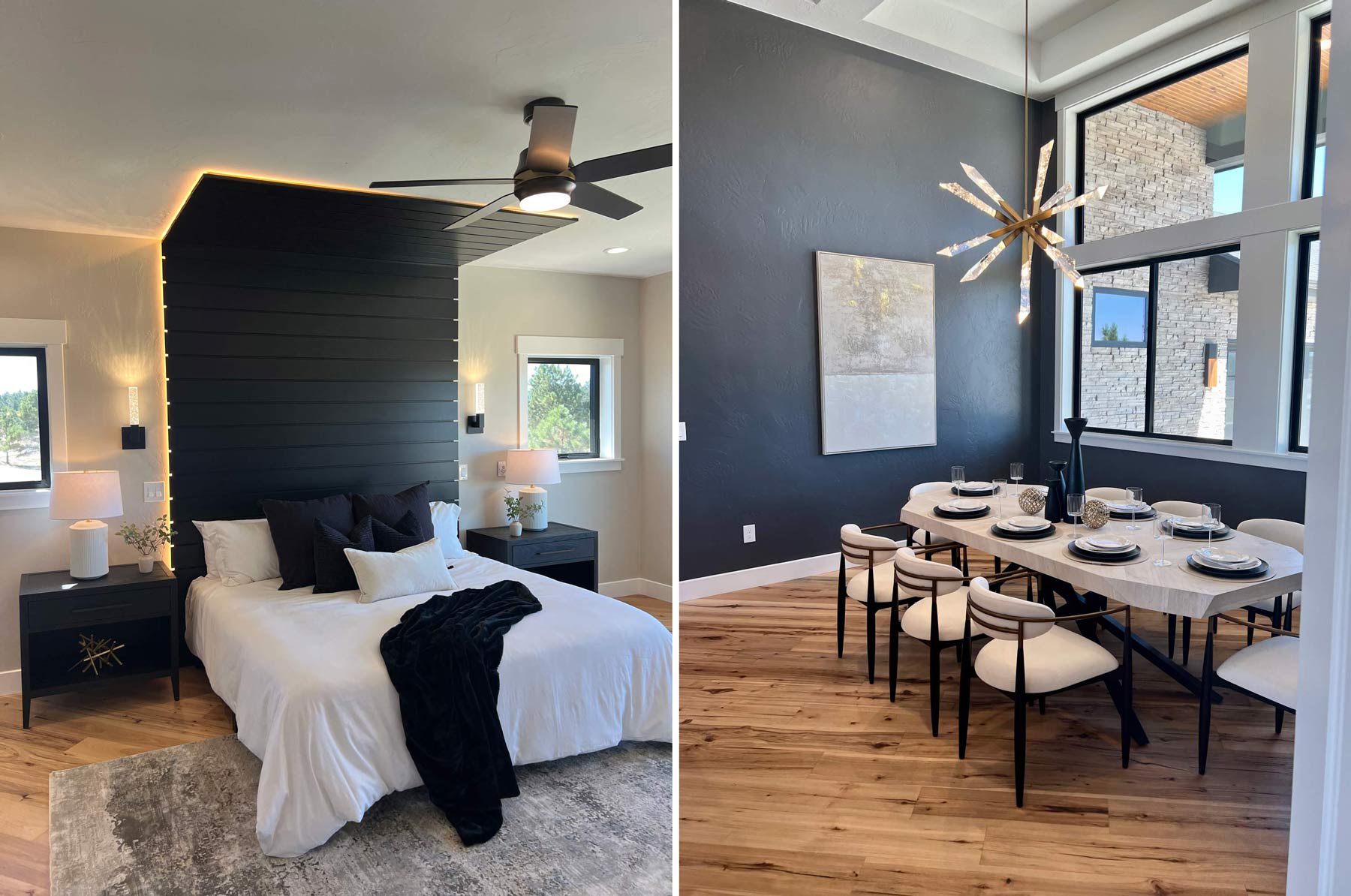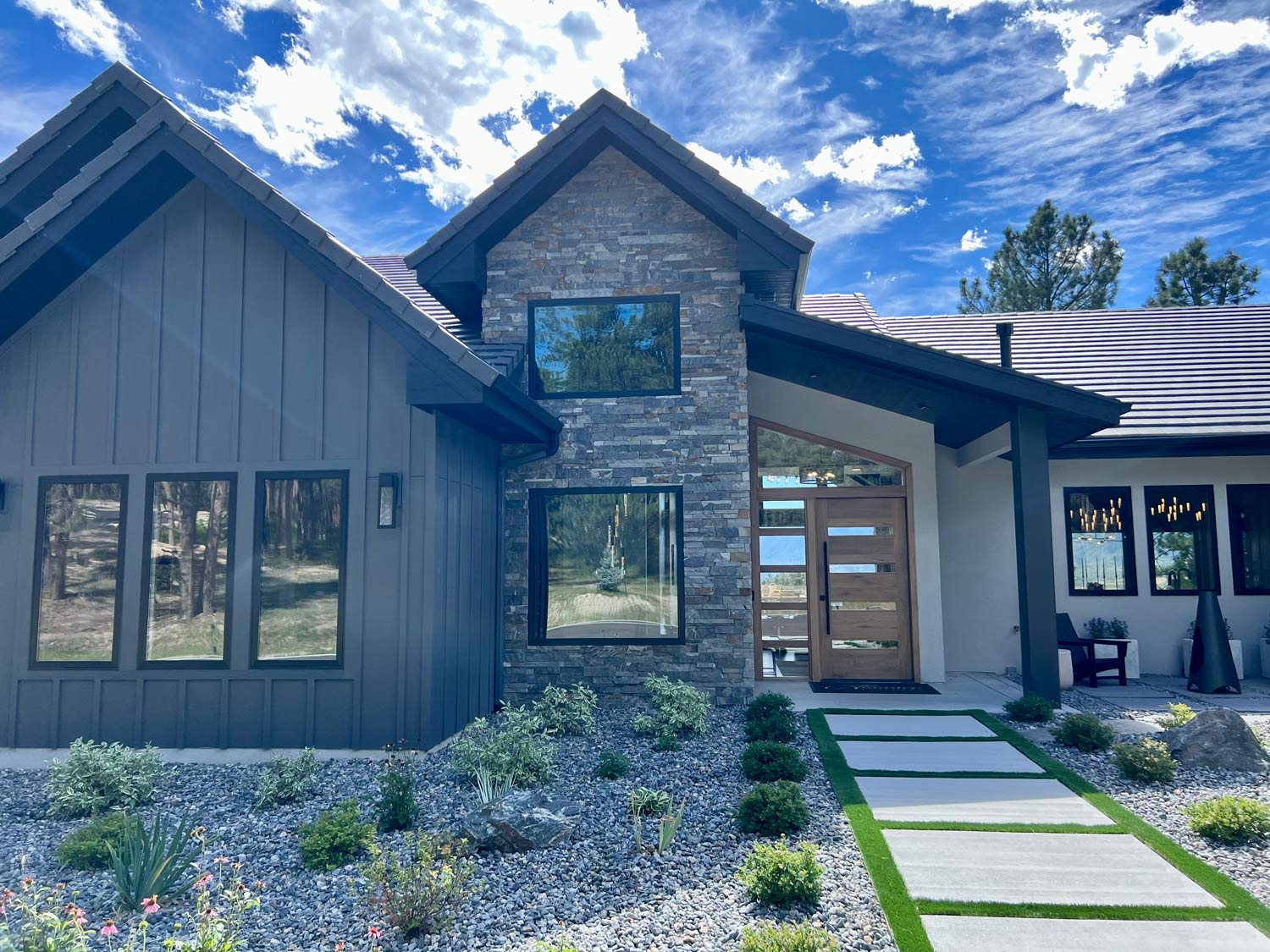 ---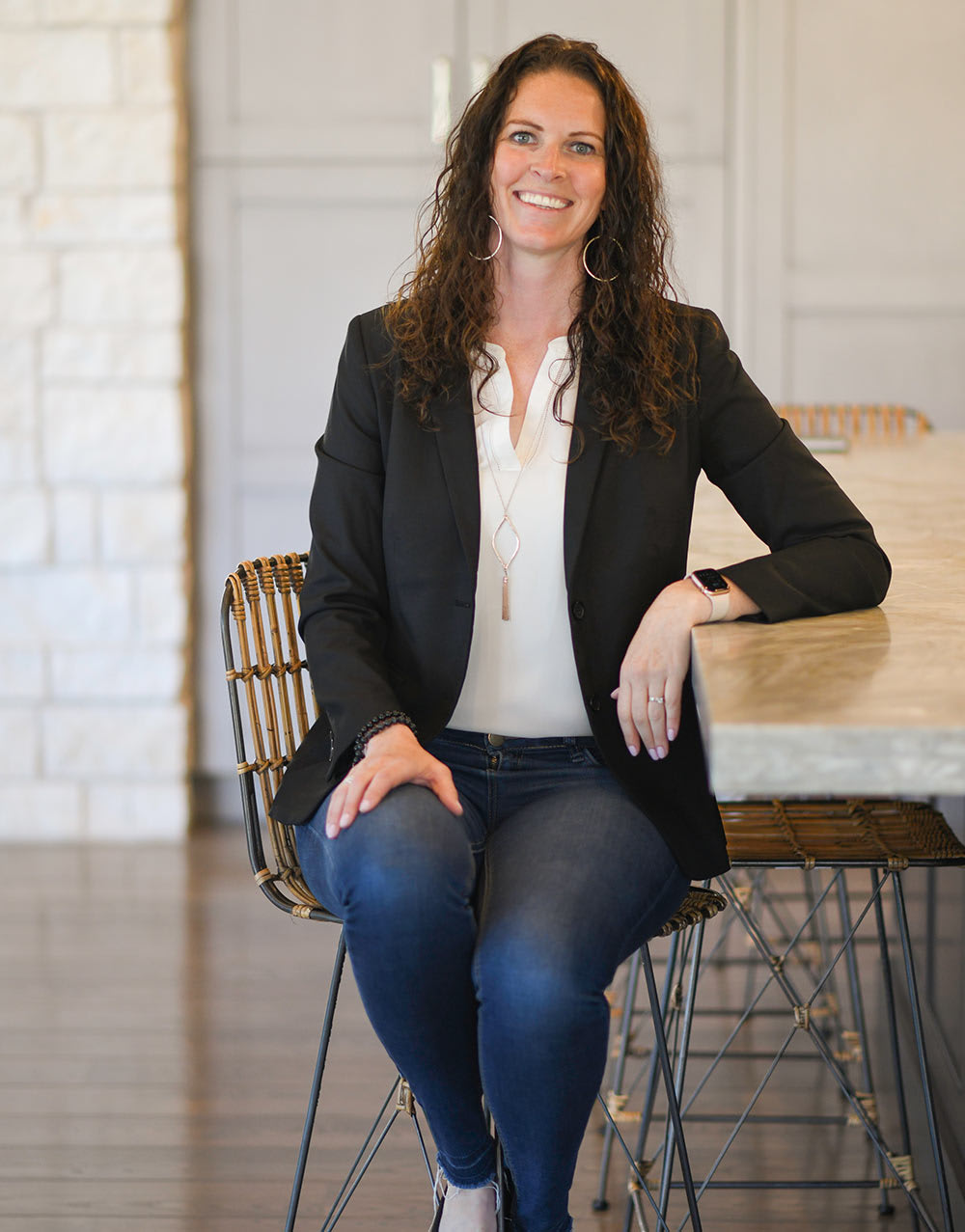 Questions about making a real estate decision? You can search all Colorado homes for sale, learn more about working with The Schossow Group or read testimonials from our clients. Follow The Schossow Group on Facebook and Instagram: @theschossowgroup.
Molly Petrelli is a REALTOR and part of The Schossow Group. As a proud Colorado native, her knowledge of Denver-area neighborhoods, schools and communities ensures she can help her clients attain their goals and dreams. Whether you are brand new to the area or are simply looking for a new place to call home around Metro Denver, she'd be honored to earn your trust and help make your home dreams a reality. Contact Molly directly at [email protected] or 720.373.1475.
Our team of Colorado real estate experts (and native Coloradoans) stands ready to assist you and guide you in your home buying or selling process. As part of Compass, the #1 brokerage in market share and sales volume in Denver (source, REColorado) and the United States, we are equipped, connected and prepared to get you the most value for your current home and help guide you to a successful outcome in your next home.
If you're curious about buying or selling in Colorado, give us a call today and we'll go to work for you. Learn more about our team here or search all Colorado homes for sale.
More from the Schossow Group: